Prithvi Shaw emulates young Sachin with his Duleep Trophy feat
Prithvi Shaw emulates young Sachin with his Duleep Trophy feat
Sep 26, 2017, 03:07 pm
2 min read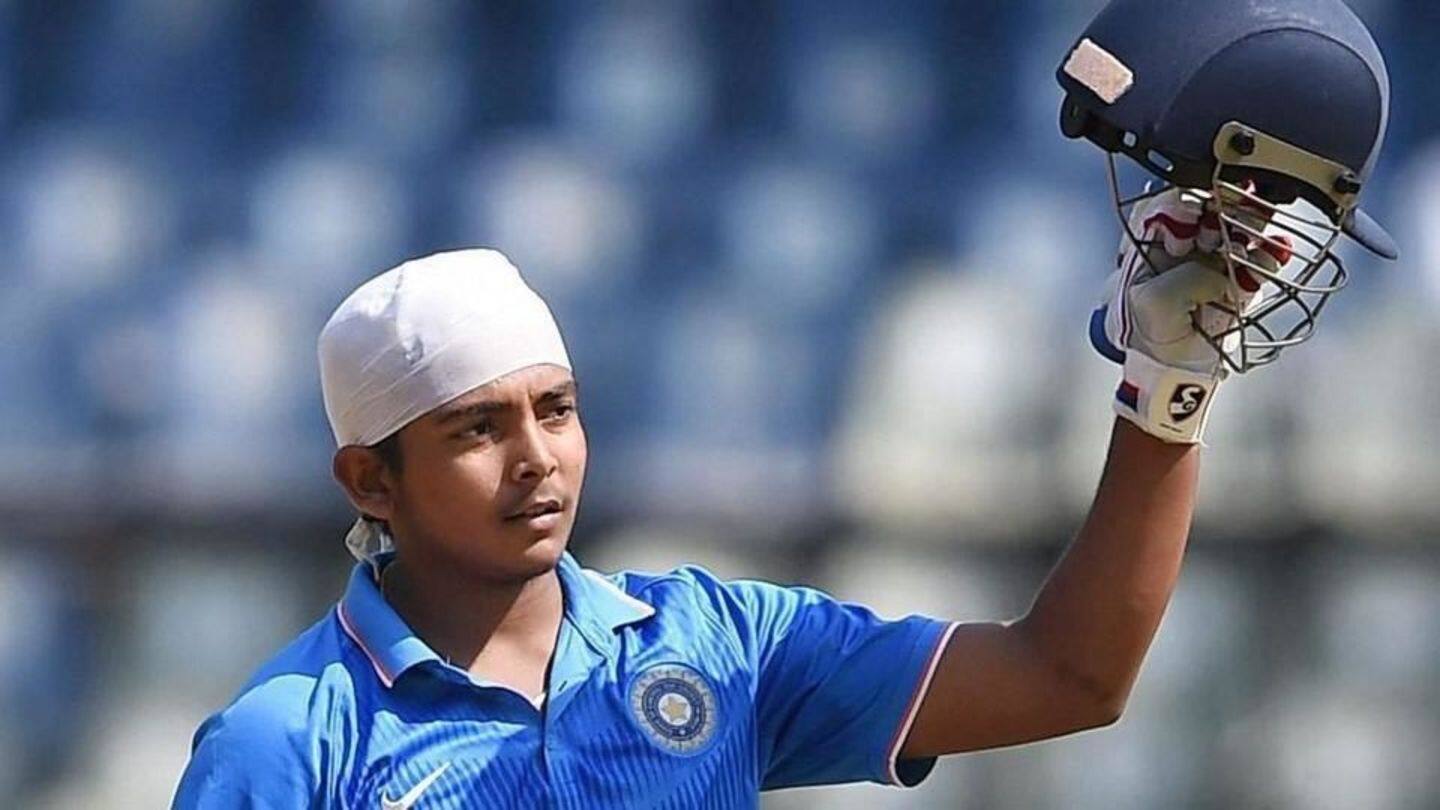 Budding cricketer Prithvi Shaw took the domestic cricket world by storm with his performances of late. The 17-year-old caught everyone's attention yet again with his knock in the ongoing Duleep Trophy final. Playing for India Red, Shaw scored a century (154), bearing resemblance to the feat by young Sachin Tendulkar, to become the second youngest to score a ton in Duleep Trophy final.
Making big scores is his second nature
It would be difficult to argue with the pundits once you see the plethora of big scores Shaw has been registering off late. A string of scores in the 400s, 300s, 200s and 100s has brought him in the limelight. However, it was in 2013-14, that he first came into the spotlight by scoring a record-breaking 546 in a school tournament.
He has succeeded in English conditions already
In 2012, as a 12-year-old, Prithvi earned a three-month scholarship to a school in Manchester. This gave him an opportunity to simultaneously work on his cricket and academics. Playing in perverse English conditions, he amassed 1446 runs at an average of 85 and also picked up 68 wickets with his off-break bowling. He featured for Gloucestershire Second XI in his second season in England.
Even Rahul Dravid has heaped praise on him
Just after Shaw had scored a terrific century in the Ranji Trophy semi-final against Tamil Nadu to help his side win, Dravid had heaped praise on the youngster. "He (Shaw) is a talented player but he's got a long way to go. He has got a lot to learn. None of them are finished products, all are learning along the way," Dravid had said.
What the the future holds for him
Dravid could not be more right in his assessment. Prithvi is indeed a special talent, one that needs to be nurtured and made ready for international cricket. He is already a prolific run-scorer but there is a huge gulf between domestic and international cricket. If he can keep his head down, Prithvi can definitely be a huge star for Team India.