Parts of Dangal are fictional: Aamir Khan
Parts of Dangal are fictional: Aamir Khan
Written by
Rishikesh Malkhede
Dec 31, 2016, 03:17 pm
2 min read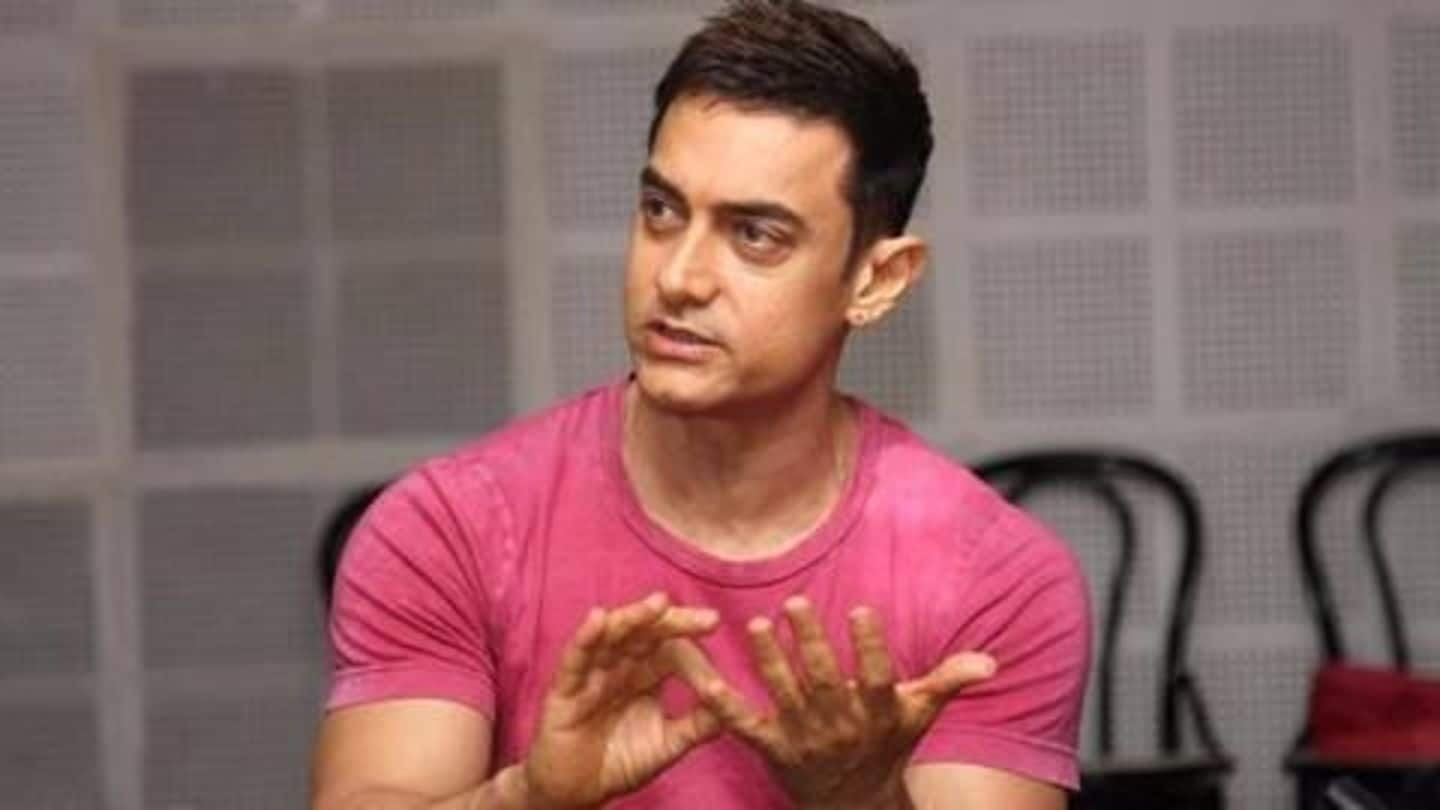 Replying to the criticism of Geeta Phogat's former coach PR Sondhi, Bollywood actor Aamir Khan has said that some part of the movie 'Dangal' were fictionalized. He said, "Like in every biopic, some bit of fiction is added but the spirit of the story is intact." Aamir also said that Mahavir was not locked in a room as shown in the movie.
Piara Ram Sodhi is a wrestling coach; he works with Government of India and Wrestling Federation of India. He was the coach of medal winnings women's team in 2010 Commonwealth Games and has coached the wrestling sisters Geeta and Babita Phogat. According to the Indian Olympic Association, he was also the coach of bronze medal wining team in 2008 Beijing Olympics.
Wrestling coach's character in 'Dangal' based on Sondhi
A character in Aamir Khan's new movie Dangal is loosely based on P R Sondhi. He is seen coaching the character of wrestler Geeta Phogat, on whom the movie is solely based.
Sondhi's character portrayed negatively
In the movie, Sondhi's character, played by Girish Kulkarni, is shown having a tussle with the character of Mahavir Singh Phogat who is the real-life father of Geeta Phogat. Mahavir's character is played by Aamir Khan. It also shows incidents where Mahavir interferes with the coaching at a national-camp. In the end, Aamir is locked inside a room, a move deliberately done by Kulkarni.
Legal trouble for Dangal over coach's portrayal
Piara Ram Sondhi is seeking legal action against film makers of 'Dangal' for wrongly portraying the character of the coach, which is loosely based on him. Sondhi said that he had no idea why he was portrayed in a negative manner in the film. He added that he would meet Aamir Khan regarding the issue and might take legal action, if required.
Have decided to cut all ties with Phogat family: Sondhi
PR Sondhi said, "Mahavirji is an old friend. Nothing like that happened during the Delhi Commonwealth Games as shown in the film." He added, "I treated Geeta as my own daughter. I am shocked that the no one from the Phogat family protested against the treatment given to my character. I have decided to cut all ties with them for the good."