Roger Federer turns 36 today
Roger Federer turns 36 today
Written by
Rishikesh Malkhede
Aug 08, 2017, 10:22 am
3 min read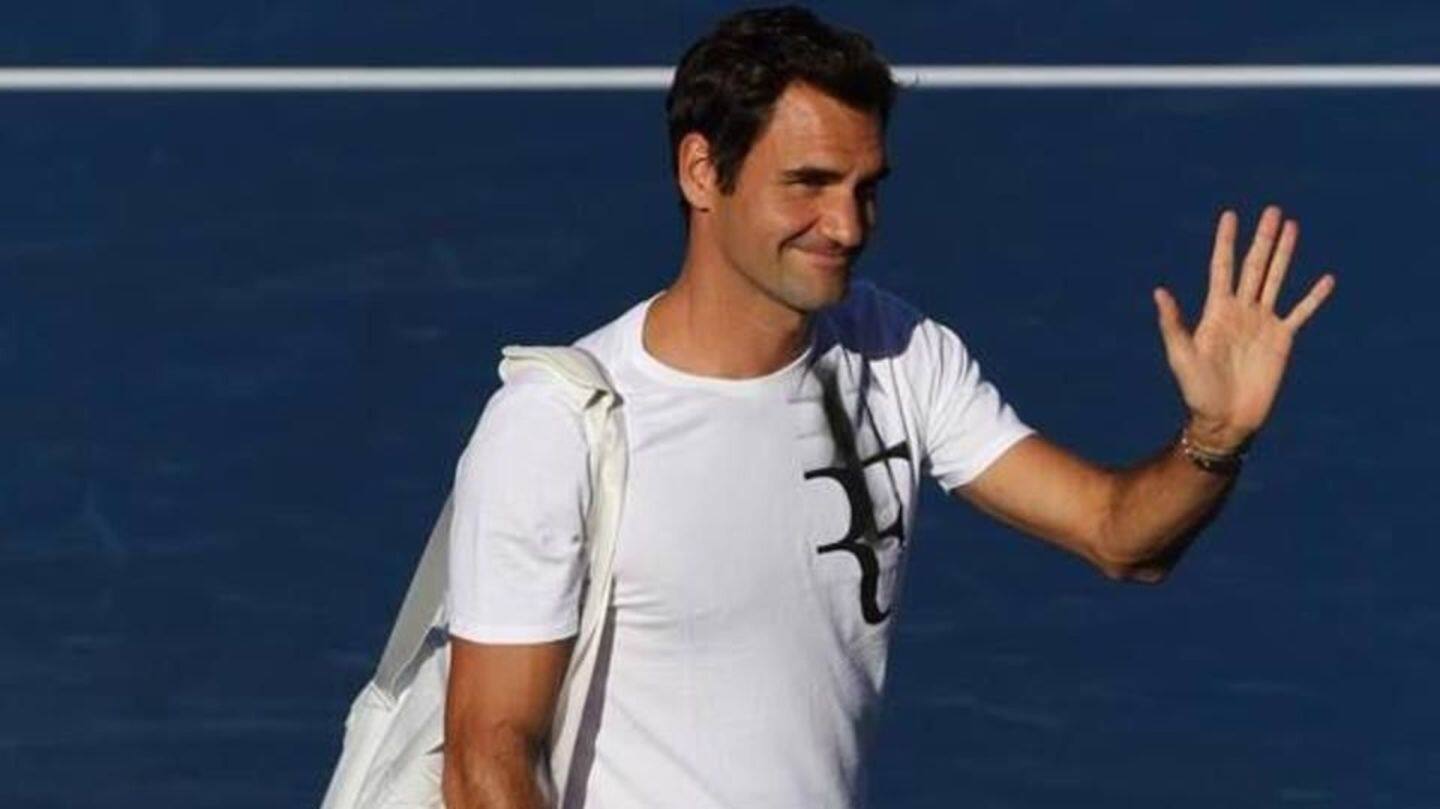 Legendary tennis player Roger Federer celebrates his 36th birthday today. Winner of 19 Grand Slams, and the most successful male player in the tennis history, is currently in Montreal to play the Montreal Masters tournament. The world number three is eyeing the US Open, to win his third Grand Slam title this year after the Australian Open and Wimbledon.
Is Roger Federer the greatest tennis player of all time?
Former world number one Roger Federer defeated Marin Cilic at the 2017 Wimbledon to win his 19th Grand Slam. The Swiss holds more records in tennis than any other male player in the history. Let us have a look at some of the records of the current third ranked player which would be tough, if not impossible, to break.
18 Grand Slam titles: Most by any male player
Roger Federer has won 19 Grand Slam titles, an all time record in men's tennis. He has won five Australian Open and US Open titles, eight times Wimbledon Championship and one French Open title.
237 consecutive weeks as number one player
Between 2004 and 2008, Roger Federer held the number one rank in the men's singles for 237 consecutive weeks, breaking a 31-year old record of Jimmy Connors, who held the spot for 160 consecutive weeks. Apart from that, he has held on to the number 1 rank for a total of 302 weeks, way ahead compared to any other player.
Federer has never retired from a match
While his career has been hit with injuries over the years, Federer is one of the few players who has never retired from any match, and he has played a total 1352 matches in his career. This is an almost impossible record to beat.
Three Grand Slam wins in a year, thrice
Winning three Grand Slams in a year is a tough job, but 10 players have done it so far. However, Federer has achieved the feat not once, but thrice in his career. He won the Australian Open, Wimbledon and the US Open first in 2004 and repeated the feat in back to back seasons of 2006 and 2007.
Only player to have five consecutive wins in two Slams
Given his love for the green court at the All England Club, it may not come as a surprise if we tell you that Roger Federer has won the Wimbledon five consecutive times from 2003 to 2007. However, he is the only player to achieve the same feat in US Open, winning the tournament consecutive five times from 2004-2008.
10 consecutive GS finals, 23 semifinals
Roger Federer holds the record of reaching 28 Grand Slam finals, 10 of which came back-to-back. He also holds the record of reaching 23 consecutive Grand Slam semi-finals.