Shashank Manohar to remain ICC Chairman for time being
Shashank Manohar to remain ICC Chairman for time being
Edited by
Gaurav Jeyaraman
Mar 24, 2017, 04:21 pm
3 min read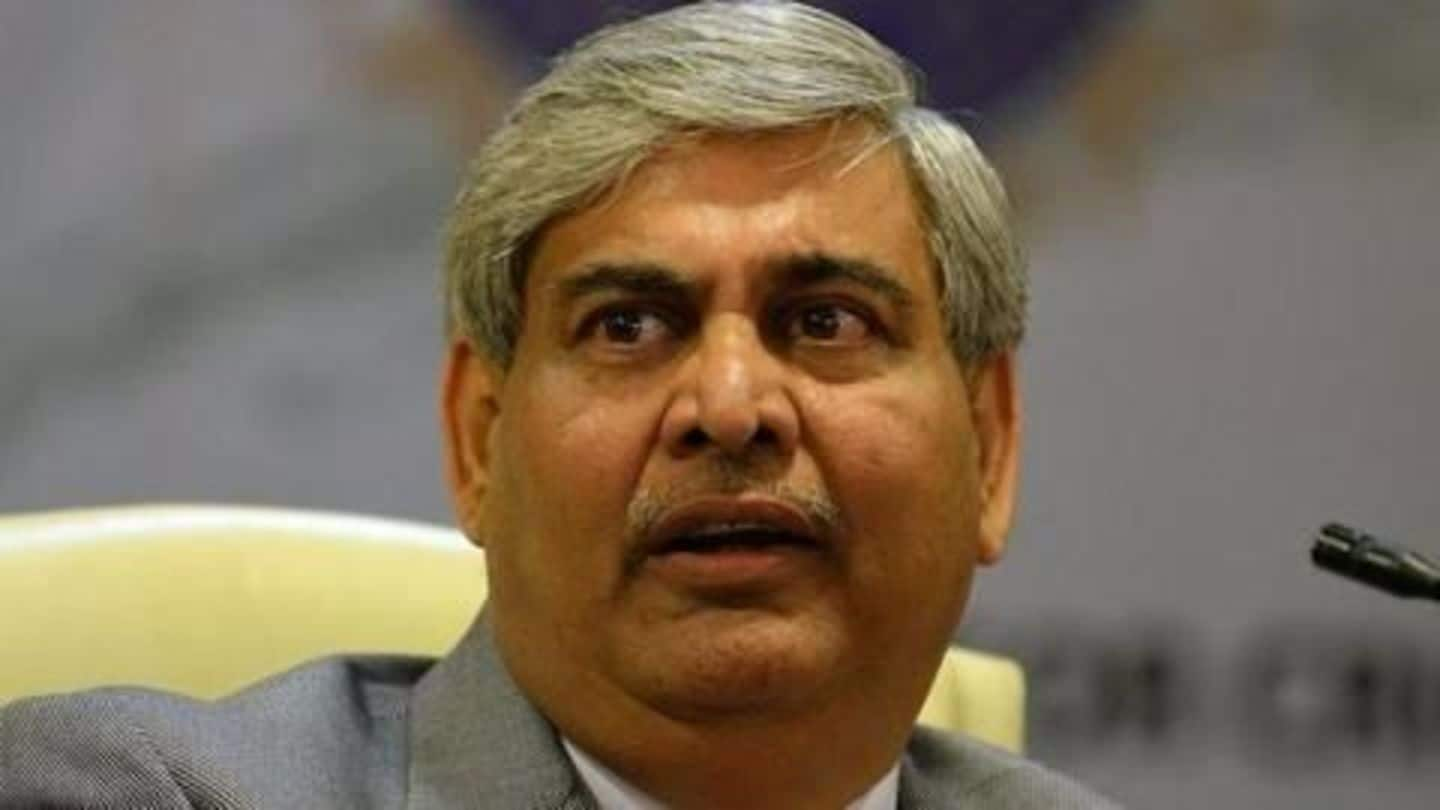 International Cricket Council (ICC) chairman Shashank Manohar has agreed to defer his resignation after the Board requested him to remain in his post. The board has asked him to defer his resignation until the ongoing process relating to governance and financial restructuring are completed. Manohar had resigned last week citing personal reasons just ten months after he was elected as the chairman.
Shashank Manohar is a lawyer by profession and gained prominence when he headed the Vidarbha Cricket Association in 1996. Manohar went on to become BCCI president for the first time in 2008 and held the post till 2011. He was also the one to suggest performance-based incentives for players after a poor show at the 2007 Cricket World Cup in West Indies.
Shashank Manohar takes over as BCCI president
Shashank Manohar took over as the president of the BCCI following the death of former president Jagmohan Dalmiya in September 2015.
Srinivasan removed as ICC chairman, Manohar takes over
Former BCCI President N Srinivisan was removed as the chairman of International Cricket Council (ICC). The decision was taken in BCCI's 85th Annual General Meeting in Mumbai on 9 Nov. Srinivisan's tenure, which was supposed to end in June 2016, was to be completed by current BCCI President Shashank Manohar. As per protocol, BCCI would recommend this change to ICC.
ICC changes chairman appointment rules
As per the newly reviewed ICC rules, while in the office, the ICC Chairman will not be allowed to hold any post with any Member Board. The chairman may be re-elected at the expiry of the term with a maximum limit of three terms. To qualify to contest the election, all nominees must be either a past or present ICC Board Director.
Eyeing ICC chair, Shashank Manohar quits BCCI
Shashank Manohar resigned as president of BCCI and as the BCCI representative in the International Cricket Council (ICC). Manohar's move comes in the lead up to the elections for ICC chairman, a post that must now be contested by independent candidates not linked to any country's board. IPL chairman Rajeev Shukla and BCCI secretary Anurag Thakur are the frontrunners to occupy the vacant chair.
BCCI has two weeks to elect president
Manohar's resignation leaves the BCCI a headless body for the second time in less than a year. Further, it comes at a time when the Lodha Panel's recommendations aim at changing the governance style of the board. According to the BCCI rulebook, secretary Anurag Thakur will now have to call a Special General Body Meeting within two weeks to elect a new president.
Shashank Manohar elected as independent ICC chairman
Two days after stepping down as BCCI President, Shashank Manohar has been elected as the first independent ICC Chairman. He was elected following the ICC Full Council's approval of constitutional amendments proposed by the Board. Independent Audit Committee Chairman Adnan Zaidi said that Manohar was the sole nominee for the position and the Board has unanimously supported his appointment.
Shashank Manohar quits as ICC Chairman
International Cricket Council's first independent chairman, Shashank Manohar, has resigned from his post today. He was elected last year. He had held the post of the ICC Chairman for eight months. In his letter to ICC's chief executive David Richardson, Manohar has stated that he will be stepping down with immediate effect citing personal reasons.