Delhi HC dismisses Sushil Kumar's plea
Delhi HC dismisses Sushil Kumar's plea
Edited by
Gaurav Jeyaraman
Jun 06, 2016, 03:27 pm
3 min read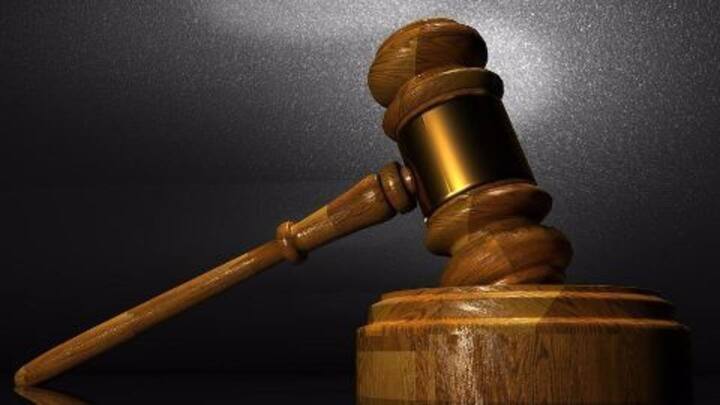 Ending Sushil Kumar's Olympic hopes, the Delhi High Court dismissed the wrestler's plea seeking trials against Narsingh Yadav in the 74 kg free style wrestling. The court felt that with little time left for Olympics, holding trial would hamper the possibility of winning a medal at Olympics. Further the court observed that Narsingh rightfully secured his Olympic quota through the World Championship.
Sushil Kumar's achievements
Sushil Kumar is an Indian freestyle wretler who came into prominence after winning the World Cadet Games in Poland in 1998. This was followed by the Asian Junior Wrestling Championship in 2000. He became a household name when he won the bronze medal at Beijing Olympics Games in 2008. Sushil then went on to win a silver medal at the 2012 London Olympics.
Susil's awards and honours
Sushil Kumar won the Arjuna Award in 2006. He created history when he became the first Indian to win a gold medal at the 2010 World Wrestling Championships. In 2009, Sushil was awarded the Rajiv Gandhi Khel Ratna award, India's highest sporting honour for his bronze at Beijing games. He also won the prestigious Padma Shri Award, in 2011, for his contribution to wrestling.
Gold Medals at 2010, 2014 Commonwealth Games
Sushil Kumar's long list of achievements also include his gold at the 2010 Delhi and 2014 Glasgow Commonwealth Games, and gold at 2003, 2005, 2007, and 2009 at the Commonwealth Wrestling Championship.
Eight Olympic berths in wrestling for India
For the 2016 Rio Olympics, India secured a total of eight berths. A qualification quota is awarded to the country and not the wrestler. The winners of these quotas are : Sandeep Tomar (57kg men's freestyle), Yogeshwar Dutt (65kg freestyle), Narsingh Yadav (74kg freestyle), Vinesh Phogat (48kg women's), Babita Kumari (53kg women's), Sakshi Malik (58kg women's), Hardeep (98kg Greco-Roman) and Ravinder Khatri (85kg Greco-Roman).
Sushil's name missing from list of Rio probables
Reportedly, Sushil Kumar's name was missing from the Olympics' probables list forwarded to Indian Olympic Association. This comes amid speculation over Sushil's participation that was fuelled by compatriot Narsingh Yadav bagging a quota in the same weight category (74kg). Sushil hasn't featured in any competition since 2014 Commonwealth Games, while Narsingh, who won bronze at 2015 World Championship, secured his quota fairly and squarely.
Sushil wants a trial for Rio berth
Sushil Kumar requested the WFI to hold a trial against Narsingh to chose the best wrestler for the Rio Games. He pointed out that there had been trails in the past also whenever there were more than one able contender for a particular weight division.
Wrestling Federation denies dropping Sushil kumar
Wrestling Federation of India (WFI) denied sending any Olympic probables list without Sushil Kumar's name to the Indian Olympic Association (IOA). It insisted that Sushil is not yet out of contention. WFI clarified that the United World Wrestling sends the list of qualified candidates to IOA and that the WFI president will take the decision on whether and when to hold the trails.
Sushil Kumar seeks trial for Rio-Olympics berth
Two-time Olympic medalist Sushil Kumar moved the Delhi HC to direct the Wrestling Federation of India to conduct a trial to decide who will represent India in the men's 74kg freestyle category at the Rio Games. The Delhi HC has instructed the WFI to hear his plea. Notices were also issued to the Wrestling Federation and the Sports Ministry over Mr. Kumar's petition.