After initial refusal, BCCI now confirms Ravi Shastri as coach
After initial refusal, BCCI now confirms Ravi Shastri as coach
Written by
Rishikesh Malkhede
Edited by
Shikha Chaudhry
Jul 11, 2017, 10:55 pm
3 min read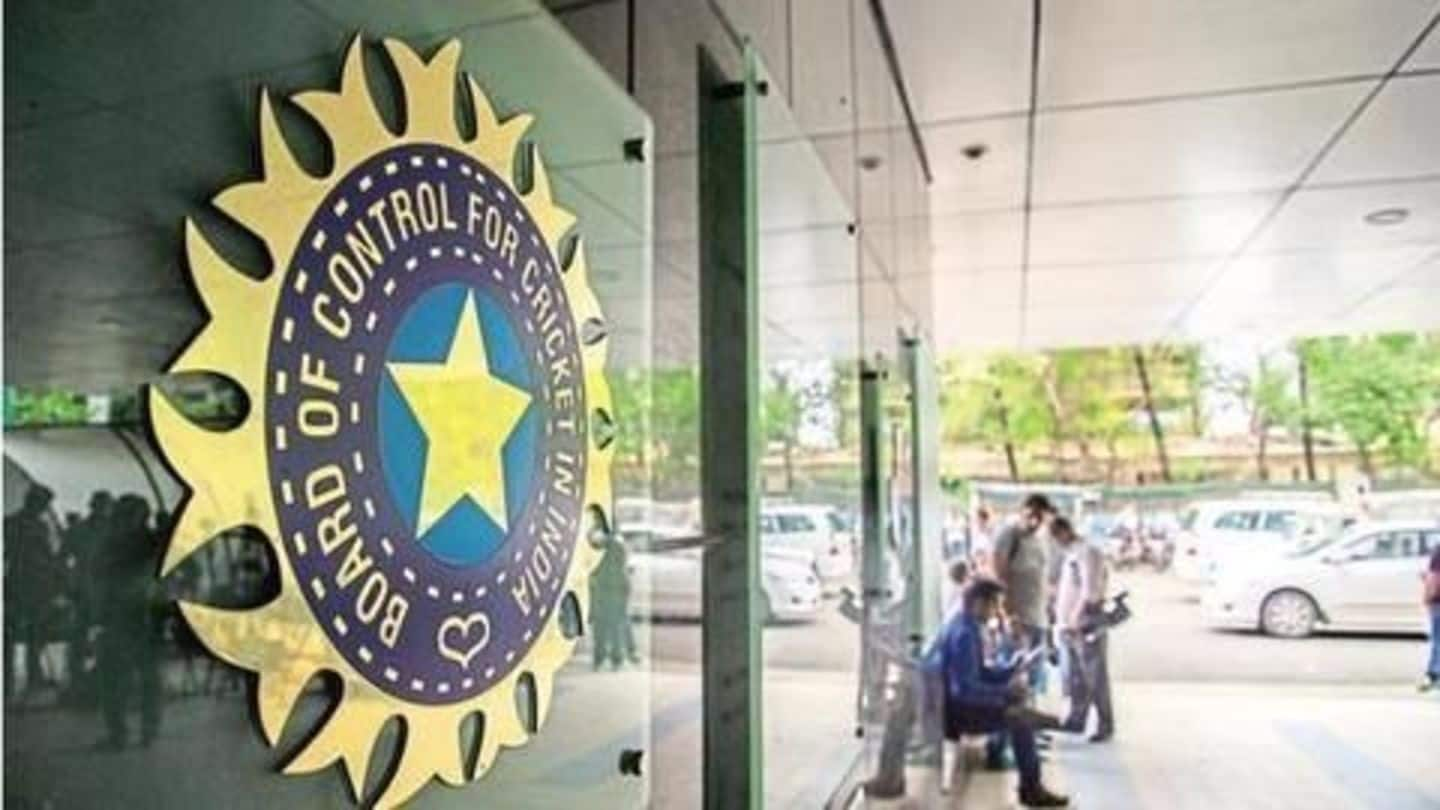 BCCI has now confirmed that Ravi Shastri will be the next coach of India. Zaheer Khan has been made the bowling coach and Rahul Dravid the overseas batting coach. Earlier in the day, after CAC announced the appointment of Shastri as coach, BCCI had refuted the reports, saying nobody has been confirmed yet. The appointment was confirmed by CK Khanna, Acting President of BCCI.
Rift between Kohli and Kumble comes to light
Days before the Indian cricket team left for the Champions Trophy, reports of rift between skipper Virat Kohli and former coach Anil Kumble became public. These developments came into light when the selection process for the next coach was going on. Kumble had been given a direct entry given his track record in the past one year.
Kohli denies any rift; Kumble keeps his mouth shut
In a press conference during the Champions Trophy, Kohli said that there were no rifts between him and the coach; the team was only focusing on the tournament. Kumble stayed away from the spot light, dodging all questions.
Kumble resigns as Indian coach
On 19th June, Anil Kumble resigned as the coach a day after India's loss in the finals of Champions Trophy. He took to social media to announce his decision. He stated that he was told about Kohli's reservations of his coaching methods, which led to this decision. It was also reported that 10 players of the team were against Kumble continuing as the coach.
Kohli still denies any differences
Even after Kumble made Kohli's reservations about him public, the Indian captain didn't speak on the issue. He said that it was important to maintain the sanctity of the dressing room and he would not disclose anything in public.
BCCI invites more application for coach's job
After Kumble's resignation, BCCI invited more applications for the job of Indian cricket team coach. The new applicants joined the previous applicants who had applied in May. Virender Sehwag, Lalchand Rajput, Phil Simmons and Ravi Shastri, along with Tom Moody and Richard Pybus were short listed by BCCI's three member Cricket Advisory Committee (CAC) for the final interviews.
New coach to get a 2 year contract
After the Kohli-Kumble fallout, the CAC will have to be extra careful in selecting the coach as the contract will be for two years. The new coach will be now responsible to build the team keeping the 2019 World Cup in mind.
CAC selects Shastri as the next coach
The Cricket Advisory Committee, comprising of Tendulkar, Ganguly and Laxman, has selected Ravi Shastri as the next Head Coach of the Indian Cricket Team. Shastri was among five candidates who were interviewed yesterday by the CAC before making this decision. Others included Sehwag, Rajput and Moody. His first assignment is likely to be India's tour of Sri Lanka, which would start from 26th July.