Bernie Ecclestone replaced as Formula One boss
Bernie Ecclestone replaced as Formula One boss
Written by
Shiladitya Ray
Edited by
Rishikesh Malkhede
Jan 24, 2017, 11:55 am
3 min read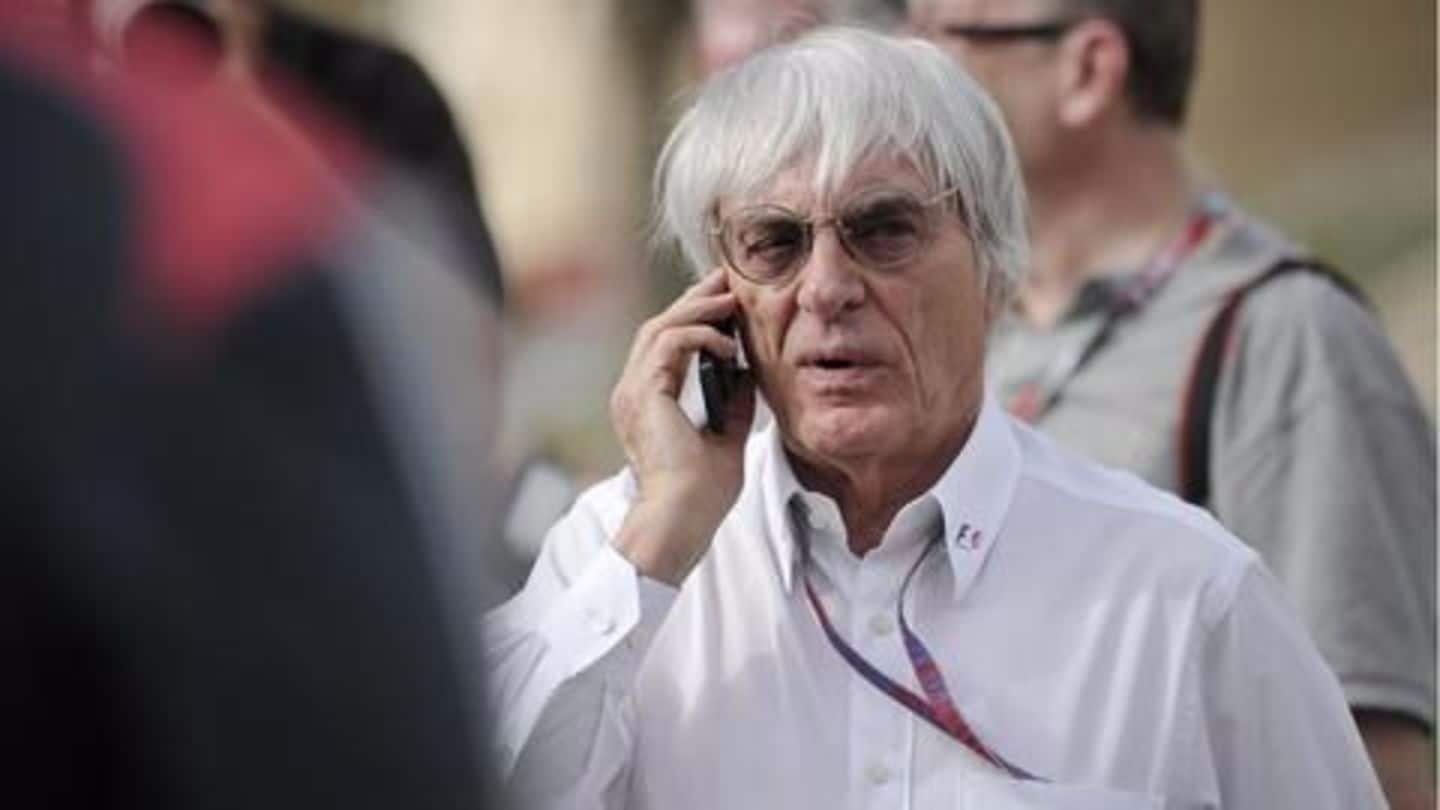 After 40-years as the chief executive Formula One, Bernie Ecclestone has stepped down as Chase Carey is appointed the new chairman and chief executive of F1. US giant Liberty Media has taken over the sport in a $8 billion deal. Ecclestone has been appointed as the chairman emeritus and will be on the advisory board of the sport.
Formula One had its inaugural season in 1950. A season in F1 consist of a series of races known as Grand Prix, and are held throughout the world in circuits under contract by F1, and specifically built for Formula One racing.
12th race in 2015 F1 season coming up
The Italian Grand Prix, Monza, is the twelfth race in the nineteen-race 2015 FIA Formula One World Championship, scheduled for 4th-6th September. Often considered to be the home of F1 team Ferrari, Monza has tremendous historical value to the sport. Over the last year, organizers at Monza have been trying to renew its contract with Formula One, which runs out in 2016.
Monza among the original races
Monza, a.k.a the "Temple of Speed" is one among the six original 1950 races; the others being the Belgian, British, French, Monaco and the Swiss Grand Prix. The French and the Swiss Grand Prix were dropped, and only four remain of the original six.
Italian Grand Prix under threat of extinction
The Italian Grand Prix, faces a threat of extinction as officials try to negotiate for a contract extension beyond 2016. In an interview 2 weeks ago, F1 CEO, Bernie Ecclestone cofirmed that there was a possibility of the race's demise, as organizers at Monza are struggling to meet the $28 million annual fee. Ecclestone is to meet Monza officials again this weekend for negotiations.
Mercedes driver Nico Rosberg, and former Ferrari driver Fernando Alonso, who is now driving for Maclaren, expressed their concerns over the issue. "I think its one of the best races of the year", two-time world champion Fernando Alonso stated. The Ferrari faithful or "tifoso", who form the bulk of the Monza crowd, will be upset. Italian Premier Mattio Renzi said, "Leave Monza alone."
European races are more expensive for fans
Hotels around premier European tracks like Monza, Silverstone in England, Spa-Francorchamps in Belgium are booked almost a year in advance. Hotel, food, and travel costs are often quadrupled for European races such as these.
Traditional races struggle to meet financial conditions
Traditional races like the French and the German Grand Prix have fallen out of favour for financial reasons. The French circuit Magny-Cours failed to pay the $17.6million fee, and was consequently dropped in 2009. The German Grand Prix was dropped in 2015 for the same reason. Older circuits are falling behind to newer ones which are better equipped and offer a host of services.
Ecclestone's 2003 prediction
In 2003, Bernie Ecclestone predicted that European businesses and economies would fall behind Asia's. He said, "We'll probably lose races in Europe. I suspect Europe will have a third-world economy within the next decade...maybe some European Grand Prix will disappear all on its own."