Kohli signs a new 8 year deal with Puma
Kohli signs a new 8 year deal with Puma
Written by
Vaneet Randhawa
Feb 20, 2017, 09:45 am
4 min read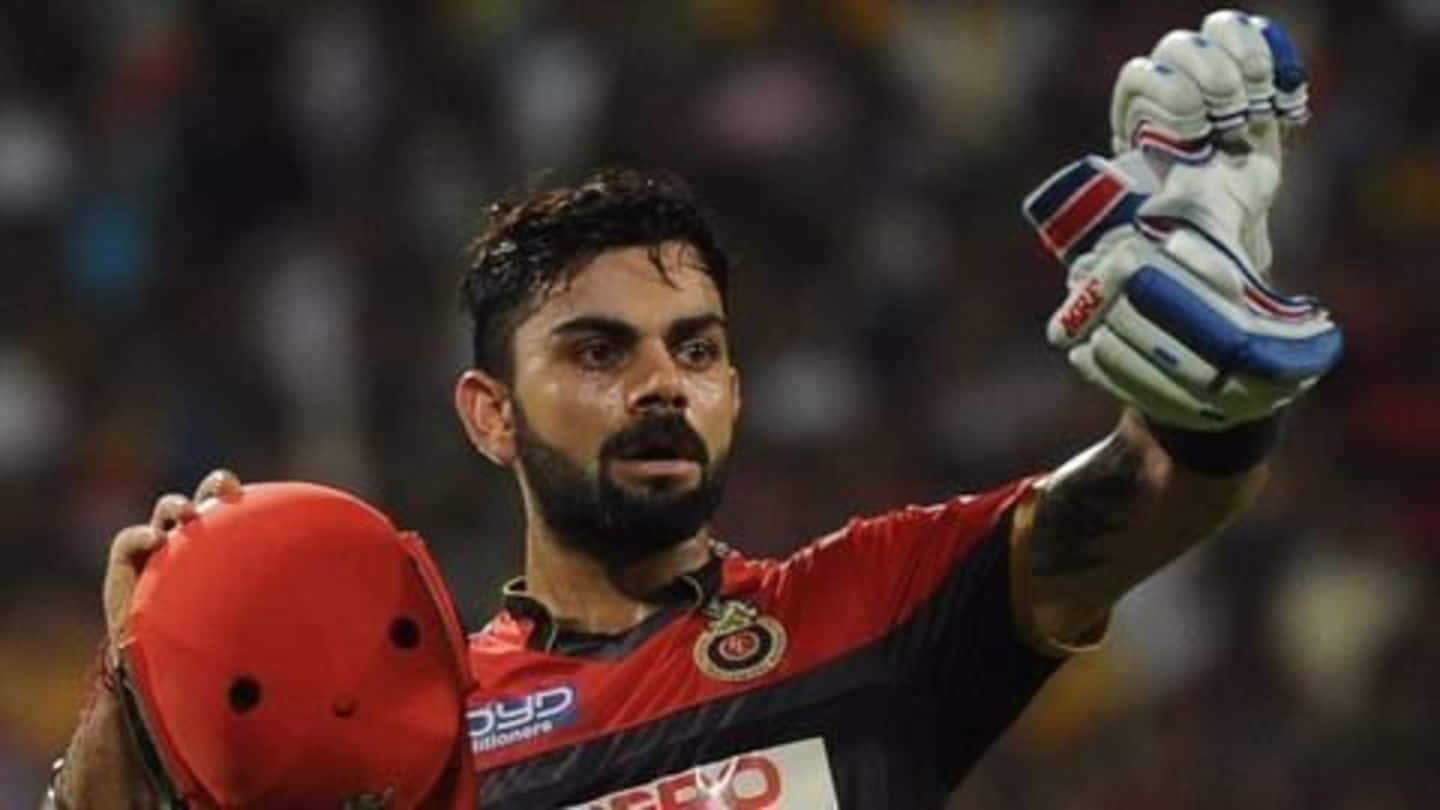 Virat Kohli has signed an eight-year deal with Puma for Rs. 110cr, becoming the first Indian sportsperson to have a Rs. 100cr endorsement deal with a single brand. The cricketer will work with the brand in the launch of a signature line of sports lifestyle products. Rs. 12-14cr annually will be fixed, while the rest will be in royalty based on the company's performance.
Soccer gives Virat his first business venture
Virat Kohli invested in the football team FC Goa of the Indian Super League which was his first business venture.
Virat Kohli became a shareholder in a social media company, Sports Convo which strives to span the chasm between sports stars and fans. With over 22 million followers on social media sites, Kohli said Sports Convo was an exciting way to reach out to his fans and build a stronger network. This venture marked Kohli's second business adventure.
The car-lover cricketer bags Audi, TKM deals
Kohli signed a Rs.5 crore deal with Audi India for 18 months. Along with the signing amount, the company gifted him a limited-edition Audi R8 LMX. Prior to this on 5 April 2012, Toyota Kirloskar Motor (TKM) had signed the cricketer as their brand ambassador. With M.S. Dhoni almost at the brink of retirement, Kohli has become a favorite with popular brands.
Kohli soon to join the Rs.100-crore endorsement club
Virat Kohli signed Rs.6.5 crore deal with MRF and Rs.30 crore three-year deal with Adidas in 2014. These brand endorsements have pitched him as the next big sports personality that is set to enter the Rs.100 crore club in brand endorsements. GroupM, a media-buying agency claimed that Kohli was the top sportsman in terms of annual earnings per endorsement in 2014.
Kohli becomes the face of Uttarakhand
Celebrated cricketer Virat Kohli was signed on to become the brand ambassador of Uttarakhand state. The tourism department said it was planning a series of promotional ads that will air on all principal TV channels. Earlier the state had tried to rope in Ranbir Kapoor and Deepika Padukone. Ironically, Dinesh Dhanai, the state tourism minister had no knowledge of the development.
Kohli co-owner of UAE Royals in IPTL
Virat Kohli bought stake in the International Premier Tennis League team UAE Royals contending that he had always been interested in the game. Tennis player and current world number 2 Roger Federer too is to be a part of the UAE Royals franchise. Kohli said that one of the prime reasons he agreed to co-own the team was Federer.
As of January 2015, Kohli had 11 endorsements in his kitty: Boost, Pepsi, Munch, Royal Challenge, Adidas, MRF, Mattel, Oakley, Vicks, TVS Motors and Clear hair care.
Wrogn to launch its Vegas campaign with Kohli
Wrogn, the Youth fashion brand is gearing up to launch its biggest campaign 'Wrogn Auditions' in September, with Virat Kohli, the Indian cricket team captain. The campaign is rolling out a unique concept asking the audience to "Audition" and win a Hangover Weekend in Las Vegas. Anjana Reddy, Wrogn's co-owner said that the campaign was going to be huge and engaging.
Not just the brand ambassador, co-owner too
Wrogn, the fashion brand with a youthful edge is co-owned by captain Kohli himself.
Kohli's brand value soars, second only to SRK
Analysts said that Virat Kohli's brand value has been on an upward swing since he was appointed captain of India's One-day and T20 teams. As of Oct'16, Kohli's brand value was worth $92 million, second only to Shah Rukh Khan's $131 million in India. Experts say consistent performance and more records, would help this value rise further.