WT20 finals: West Indies are the champions!
WT20 finals: West Indies are the champions!
Written by
Sripriya Yegneswaran
Apr 03, 2016, 09:47 pm
4 min read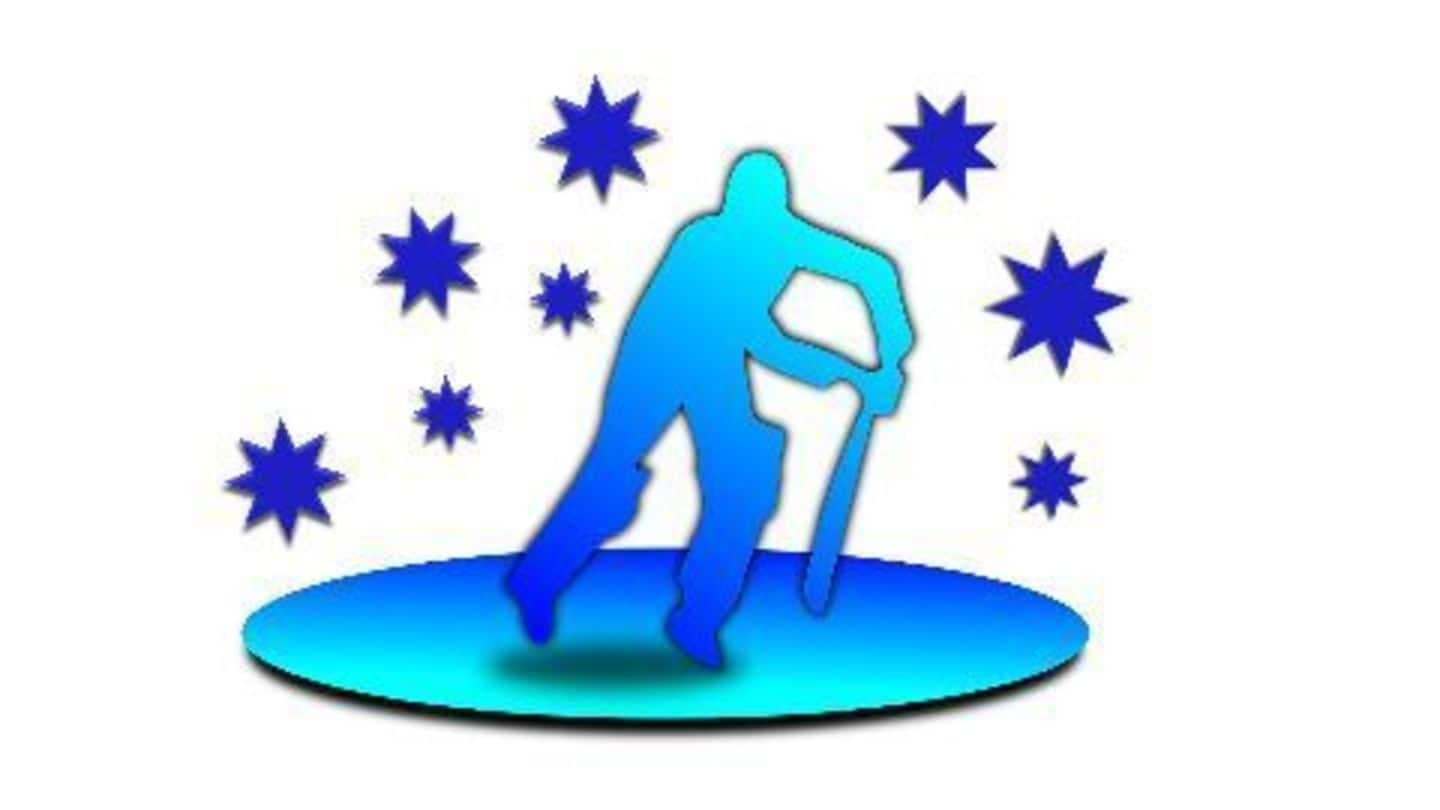 West Indies beat England by 4 wickets at Eden Gardens to become the first team to win the WT20 twice. WI won the toss and chose to bowl first. Despite losing wickets early on, England managed to score 155-9 with Joe Root scoring 54. The WI charge was led by Marlon Samuels (85) along with Carlos Brathwaite who scored 4-sixes in the last over.
The 2016 ICC T20 World Cup was scheduled to be played in India from 8 March to 3 April 2016. This is the sixth edition of World Twenty20 and India hosted the tournament for the first time.
Qualification Round: Afghanistan and Bangladesh qualify
The qualifying round began on 8 March with teams competing for two places of Super10 stage. The teams include : Bangladesh, Netherlands, Ireland and Oman in Group A and Scotland, Zimbabwe, Afghanistan and Hong Kong in Group B. Two teams - Afghanistan and Bangladesh, who finished on top of their respective groups, qualified from this round and moved to the Super10 stage.
Super 10 stage has 10 teams competing for four places of the WT20 Semi-Finals. While England, Sri Lanka, South Africa, West Indies and Afghanistan were in Group 1; India, Australia, New Zealand, Pakistan and Bangladesh were teamed under Group 2.
Super 10: First week Group 1 Results
In Super 10 Group 1, West Indies leads the pack with wins over England and Sri Lanka. England, lost to West Indies and won over South Africa. South Africa lost to England and won against Afghanistan. Lankans too had a win and a loss against Afghanistan and West Indies, respectively. Afghanistan though impressive, lost both their matches against Sri lanka and South Africa.
Super 10: First week results for India
The first week of the Super 10 stage provided mixed results for Team India. The men in blue started off on a disappointing note with a loss to New Zealand, failing to chase a 127 run target at Nagpur. India however stayed alive in the competition, beating Pakistan in an 18 overs-match. India easily chased Pak's 119-run target, with an unbeaten 55* from Kohli.
Group 2 results: 15-21 March
New Zealand leads the Super 10 Group 2 points table with wins over India and Australia. While Pakistan, India, and Australia won a match and lost a match, Bangladesh failed to win any.
Black Caps storm into WT20 Semis beating Pak
New Zealand stormed into the semifinals of the ICC World T20 with third successive victory in Group 2. The Kiwis, who posted 180 runs in the 1st innings, had a comfortable 22-run win against Pakistan restricting them to 158-5 off 20 overs. The win extended Black Caps' unbeaten streak in the tournament, further making them the first team to book the semis spot.
WT20 Group-2 match: India beats Bangladesh by 1 run
India beat Bangladesh by 1 run in the crucial Group 2 match held at the M. Chinnaswamy stadium, Bengaluru. Bangladesh won the toss and elected to field first; India scored 146-7 with Raina leading the attack and scoring 30. Throughout the nail-biting run chase, Bangladesh seemed to be in control; however, they lost 3 wickets in the last over and scored 145-9.
India beats Australia to enter WT20 semifinal
India beat Australia by 6 wickets in the last group 2 match played in Mohali; India will now face West Indies in the semifinal. Australia had won the toss and elected to bat first. After a strong start, they managed to score 160-6 with Finch scoring 43. In return, India scored 161-4 with 5 balls to spare; Kohli with 82* was the highest run-getter.
England enters WT20 finals by beating NZ
In the first semi-final played at Feroz Shah Kotla, England beat New Zealand by 7 wickets. NZ (which had not lost any match till now) lost the toss and had to bat first. They scored 153-8 with Colin Munro scoring 46 . In return, England scored 159/3 in 17.1 overs. Jason Roy scored 78 in 44 balls and was named Man of the Match
Lucky Simmons leads WI to WT20 finals
West Indies beat India by 7 wickets in the second semi-final played at Wankhede Stadium, Mumbai. India which brought in Rahane and Manish Pandey in place of Dhawan and Yuvraj, batted first and scored 192/2; Kohli scored 89* (47 balls). WI made 196-3 with 2 balls remaining; Simmons escaped being out thrice (2 no-balls and one close-catch) scored 82* and led the charge.