Massive blast in Turkey, dozens of fatalities
Massive blast in Turkey, dozens of fatalities
Written by
Gaurav Jeyaraman
Dec 17, 2016, 02:26 pm
5 min read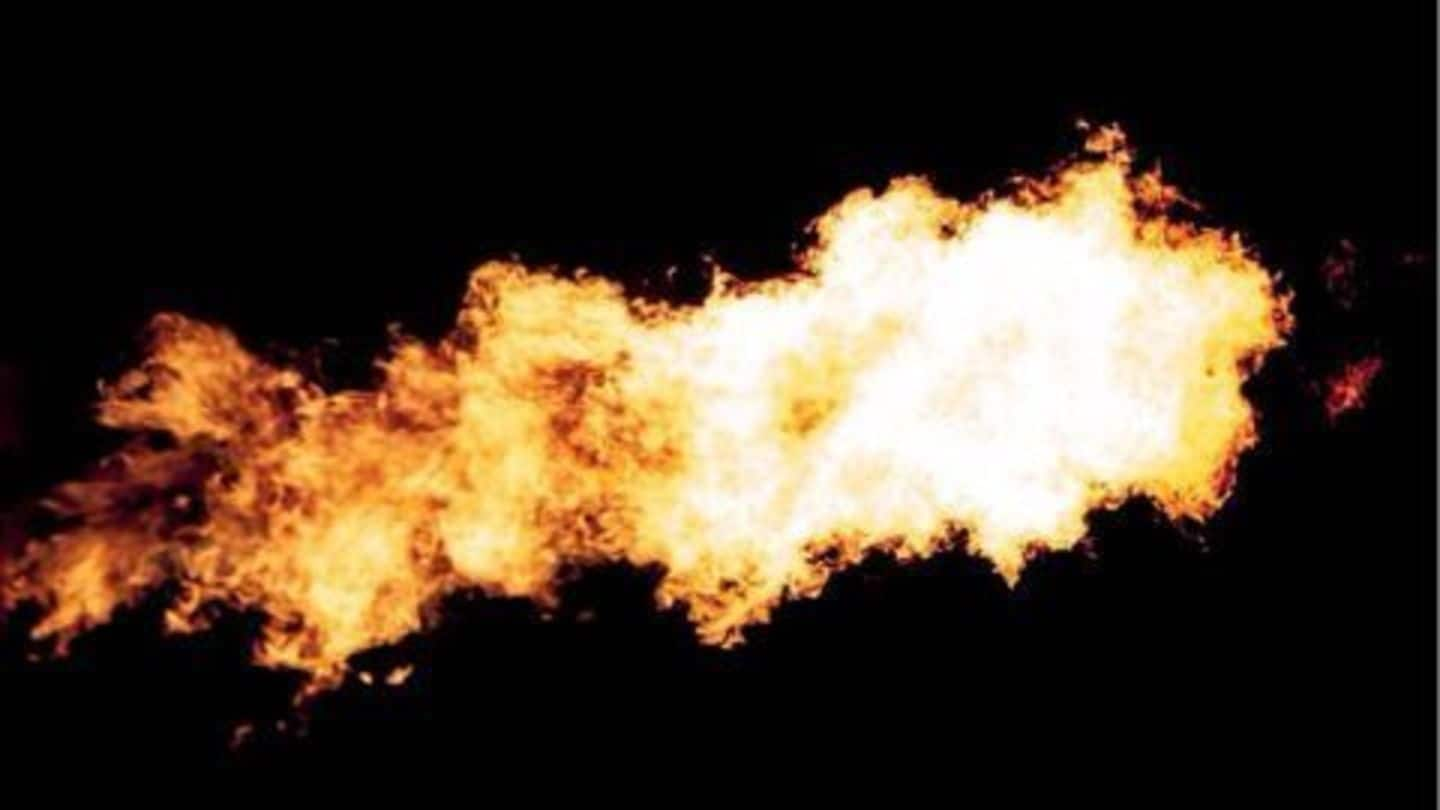 A car-bomb attack targeted a bus that was transporting off-duty soldiers near a university in Kayseri, central Turkey. The explosion killed 13 and injured at least 48, some of whom could even be civilians. The death toll has been confirmed by the Turkish military in a statement. Turkey's Deputy PM said this blast resembled last week's twin bombing outside a soccer stadium in Istanbul.
Why is Turkey a constant target?
Turkey is currently experiencing the fall-out of the Syrian conflict. Turkey's internal conflict with the PKK (Kurdistan Workers' Party) has been exacerbated by increasing skirmishes between rebel groups supported by Turkey and the Syrian Kurds in Syria. Turkish authorities and security officials have linked almost all the bombings in 2015 and 2016 to militants affiliated with various Kurdish political movements.
Suicide bomber kills 10 in Istanbul
A suspected member of the Islamic State (IS) group has killed 10 people in a suicide bomb attack in the Turkish city of Istanbul. Officials said that at least eight of the victims were German tourists, who were visiting the the Blue Mosque in Sultanahmet district when the attack took place. Fifteen other people were injured, most of whom were German nationals as well.
28 killed, 60 injured in Ankara bomb explosion
At least 28 people were killed and 60 injured in a rush-hour car bombing targeting military personnel close to parliament, government buildings and Turkey's military headquarters in Ankara. Government sources said the attack was carried out the the Kurdistan Freedom Hawks (TAK). A majority of the victims were military personnel; however, at least 10 civilians were also killed in the explosion.
Bomb kills 32, wounds hundreds in Ankara
A car bomb that exploded in the Turkish capital Ankara, killed 32 people and wounded more than 100 according to the Turkish Health Ministry. The explosion took place at 18:40 local time, in Guven Park in the Kizilay district, a key transport hub of Ankara. No group has claimed the attack yet; however, officials suspected that Kurdish PKK militants were behind the attack.
Car bomb kills 7 in Turkey
A car bomb killed seven police officers and wounded around two dozen people in Diyarbakir, Turkey. The blast comes a day before the country's prime minister is due to visit the biggest city in the largely Kurdish southeast. There was no immediate claim of responsibility for the bomb attack. President Erdogan condemned the attack stating, "This shows terrorism's ugly face again."
Car bomb targets Turkish police HQ
At least one person has died and 13 were injured in a car bomb blast near a police headquarters in the Turkish city of Gaziantep. Nine of the injured were police officers, Gaziantep's regional governor was quoted as saying. There was no immediate word on who is behind the latest blast, however authorities arrested four suspected ISIS members in an unrelated terror raid.
3 killed, over 42 wounded in Turkey blast
Three people were killed and at least 42 others were injured by a car bomb that exploded in Turkey's southeastern city of Diyarbakir. The bomb which struck a police vehicle, was allegedly triggered by pro-Kurdish militants linked to the outlawed Kurdistan Workers Party (PKK). 12 policemen and 33 civilians were wounded in the attack, of which three people succumbed to their injuries.
Explosion rocks Istanbul as police van is attacked
11 people were killed and 36 others were wounded after militants staged an attack on a police bus in central Istanbul. The bomb was detonated remotely as an anti-riot police bus was passing through the central Beyazit district close to many of the city's top tourist sites. So far no group has claimed responsibility for the attack. Most of the casualties were police officers.
Twin blasts kill 6, wound over 200 in turkey
At least 6 people were killed and over 220 were injured in two car bombings, allegedly carried out by the PKK, targeting police stations in Turkey. An attack on a police station in the Van province, killed 3 people and wounded 73 others. Hours later, a similar attack on the Police Headquarters in Elazig killed two police officers and wounded 146 civilians and police.
Turkey: 8 dead, 45 wounded in car bombing
8 police officers were killed and 45 others were seriously injured in a car bombing attack on the police headquarters in Cizre, Turkey. Officials stated that the attack was carried out by the banned Kurdistan Workers Party (PKK). Cizre is located near the Syrian border and has a large Kurdish population. The government has blamed the PKK for several bombings in the past.
Turkish airport hit by rocket fire
The Diyarbakir airport in south eastern Turkey was attacked by militants who fired four rockets at it as well. The rockets landed in an empty area close to some police checkposts and created explosions that could be heard throughout the city, even shattering windows. Officials said that no casualties were reported. The blast was allegedly carried out by PKK members.
29 killed, 166 injured in Istanbul blasts
29 people were killed and 166 were injured in two blasts outside a football stadium in Istanbul; a car bomb went off outside the stadium while a suicide bomber targeted a nearby park. Turkish interior minister Suleyman Soylu said 10 people had been detained based on evidence from the detonated vehicle. There was no claim for responsibility, however officials suspect the PKK.
Turkey detains Kurdish party workers
Authorities in Turkey detained 45 provincial officials from the pro-Kurdish Peoples' Democratic Party (HDP) for links to PKK militants; an offshoot of the PKK claimed the recent twin bombings in Istanbul that killed 38 people. In two separate raids, police detained 25 HDP officials in Adana and 20 in neighbouring areas. The HDP is the second largest opposition party in Turkey.