Syrians take train in Aleppo after 4 years
Last updated on
Jan 27, 2017, 05:01 am
Syrian citizens took trains across eastern Aleppo for the first time in four years after government forces retook the city from rebels and ISIS militia. The train, bearing portraits of President Assad, ferried passengers from Jibreen station in the east to Aleppo's main Baghdad railway station. Syria's Transport Minister Ali Hamoud thanked the army for "returning safety and stability to the whole city."
End of the rebellion era in Syria's Aleppo
After four-and-a-half years and hundreds of thousands of deaths, Syrian President Bashar Assad's loyalists are ready to seize Aleppo, heralding the end of the rebellion era. The government would soon gain full control over Aleppo as rebels are present only in a tiny corner of the city. A deal brokered by Turkey and Russia would rescue trapped people and evacuate the last rebel-controlled region.
A US official discusses a quickly changing situation
A US official said: "We remain skeptical. We've seen these kinds of declarations before by the Russians and the regime, and just as many times we've seen them violated and broken."
ScenarIo in Aleppo - A complete meltdown of humanity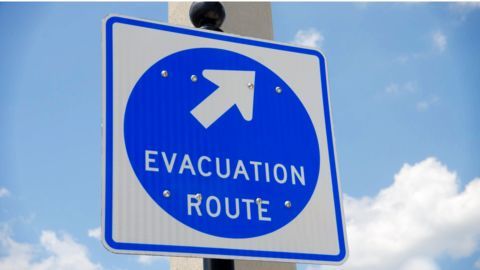 Russian officials said the deal would see rebel holdouts and civilians evacuated to other rebel-held areas near Aleppo or Idlib. UN agencies and rights groups warned a bigger nightmare could unfold if the evacuation doesn't go ahead in Aleppo. UN humanitarian spokesman called the scenario in Aleppo "a complete meltdown of humanity" as several civilians died in the clashes between loyalists and rebels.
Assad government's biggest victory in the four-and-a-half-year-old war
The rebels' retreat would be Assad government's biggest victory in the four-and-a-half-year-old war. Assad isn't in danger of being toppled as Russian airstrikes turned back rebel gains; the opposition might not be able to overthrow his regime. However, the victory wouldn't end the Syrian civil war as rebels still control larger regions of Northwestern Syria, Southern Syria's countryside, territories around Damascus and near Homs.
Bloodshed could intensify, say diplomats
Diplomats now fear the bloodshed could intensify as the government, with Russia and Iran's support would fulfill Assad's promise to reclaim all rebel-controlled territories. The government forces began retaking rebel areas since the last three years in Aleppo. The complicated Syrian war has claimed over 400,000 lives. Another factor contributing to bloodshed is that the Islamic State controls about one-third of Eastern Syria.
An US official's statement
"Two things are absolutely clear here. One, the regime (of Assad) doesn't have capability to end this war, even with Russia's backing, and the scorched-earth approach that they're taking is only going to attract more extremists."
Assad congratulates nation on Aleppo's liberation
As the last of the rebel groups in Aleppo evacuated the city, Syrian President Bashar al-Assad congratulated citizens and government forces for their efforts. In a video posted on his social media, Assad said it was "history in the making and worthy of more than the word 'congratulations'." He called the liberation of Aleppo a turning point in the Syrian war.
Army retakes Aleppo as evacuations continue
The Syrian-Army stated that it has retaken full control of Aleppo, in a major victory for President Assad's forces; UN monitors said evacuations were still underway in the city. Estimates suggest that over 4000 rebel fighters left Aleppo after government forces intensified their campaign in the city. State news-agency SANA said it was "not only a victory for Syria but also Russia and Iran"
Rebels begin shelling Aleppo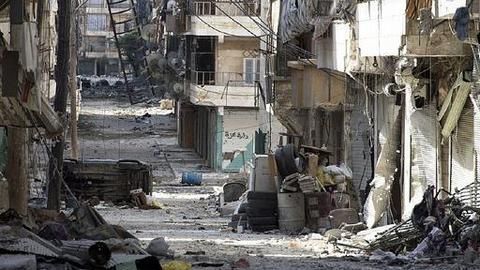 Syrian rebels began shelling Aleppo, days after the Syrian government recaptured the city from rebel control; human rights organizations said that so far, at least 6 people have been killed. Independent monitors and state news agencies differed on the body count, but blamed insurgents seeking to oust Assad. Meanwhile the government appealed for calm so that a political solution could be sought.
Aid being organized for Aleppo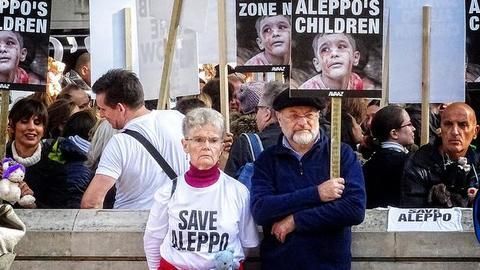 Several international donors have begun collecting aid for civilians displaced from Aleppo; Saudi King Salman bin Abdulaziz ordered a relief campaign to be started and allocated $27 million to the drive. A civil group from Berlin has begun a march to Aleppo to help civilians get access to aid. Meanwhile, the US vehemently denied reports that it supported ISIS against Assad's forces in Aleppo.