Car bomb kills 11 in Baghdad's Shia district
Last updated on
Jul 12, 2016, 07:20 pm
A car bomb that was triggered in a busy market in a Shia dominated neighbourhood in Baghdad killed at least 11 people. While no body claimed responsibility for the blast, authorities blamed militants linked with ISIS for the bombing. This was the fourth bombing targeting Shias in Baghdad in the last one week. Authorities have beefed up security across the city.
Iraq: A constant target of bombers?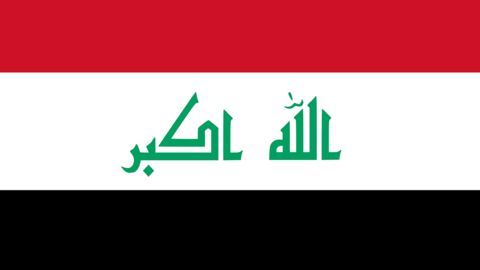 There have been several bombings in Baghdad in 2016. On 9 June, over 30 people were killed in and around Baghdad in 2 suicide bombings claimed by ISIS. On 17 May, 4 explosions killed over 69 people in Baghdad, mainly targeting Shia dominated areas. On 11 May, 2 car bombs killed over 93 people, in a crowded market place and a Shia locality.
IS bombings kill 79 in Iraq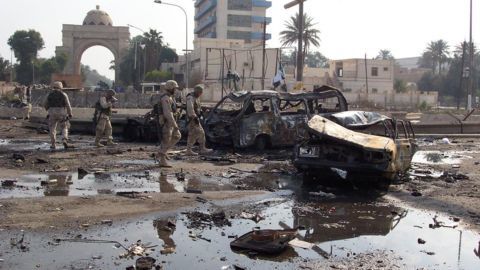 At least 79 people were killed and over a 130 others were injured in twin bombings in Baghdad. The bombings were claimed by militants linked to ISIS and ISIS sympathizers carried messages of praise on social media after the attacks. A car bomb went off in the middle of a busy market place, and another bomb exploded in a Shia neighbourhood.
Where did the explosions occur?
The first bomb exploded in the central Karrada district, a place where locals gather at restaurants and juice shops during the holy month of Ramadan. Most of the casualties in this area were women and children. Authorities suspected the bomb was a refrigerator van packed with explosives. The second explosion occurred in the Shia dominated al-Shaab neighbourhood killing five people.
Claim to the bombing
Militants from ISIS claimed responsibility for the attack on the Karrada marketplace. The group allegedly posted the claim online on their Aqmaq magazine according to the SITE intelligence group. There was no immediate claim to the second bombing in al-Shaab; however, authorities said an initial examination of the blast shows similarities to the Karrada bombing. There have been rising instances of ISIS bombings in Baghdad.
Reactions to the bombings
Iraqi Prime Minister Haider al-Abadi condemned the attack and visited the Karrada site, however he was met with angry crowds and cut his visit short. Hackers broke into the Interior Ministry website and posted a picture of a dead infant. Hackers also posted pictures of fake bomb detectors used by Iraqi officials to deter bombers, calling it a reason why the bombings occurred.
PM's convoy pelted with stones
Iraqi Prime Minister Haider al-Abadi was greeted by angry crowds who cried "thief" and "dog" over the inept government response to extremism and alleged corruption. His convoy was allegedly pelted with stones and he was forced to cut his visit short.
3 day national mourning after deadly attack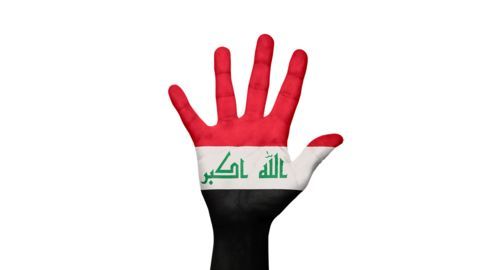 The death toll from the twin bombings in Baghdad rose to 125 and the number of injured were over 150. The Iraqi government has declared a 3 day national mourning period in the wake of the bombings. PM Haider al-Abadi, who was greeted by angry crowds made the declaration and added that he empathised with the angry mobs and understood their emotions.
Baghdad death toll rises to 292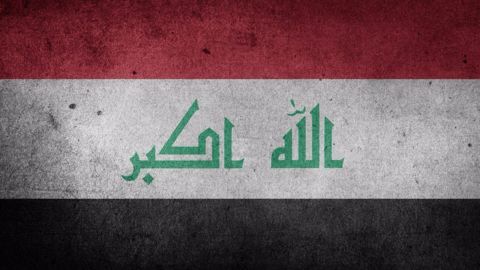 Iraqi Health Minister Adila Hamoud stated that the death toll from the twin bombings in Baghdad has risen to 292. This makes it one of the deadliest attacks on Baghdad this year. He added that 115 victims have been identified and their remains were returned to their families, while another 177 are yet to be identified by authorities.
Twin bombings claim at least 23 lives in Baghdad
Iraqi officials have stated that two bombs went off in crowded market places in Baghdad on 9 July killing at least 23 people. The bombs went off in the Shia majority Karada district, killing 18, and in an unknown location in eastern Baghdad, killing 5. Officials said that though no organization claimed responsibility, the attacks bore the hallmarks of ISIS.