India to use judicial declaration to strengthen case against Azhar
India to use judicial declaration to strengthen case against Azhar
Written by
Gaurav Jeyaraman
Feb 27, 2017, 06:02 am
4 min read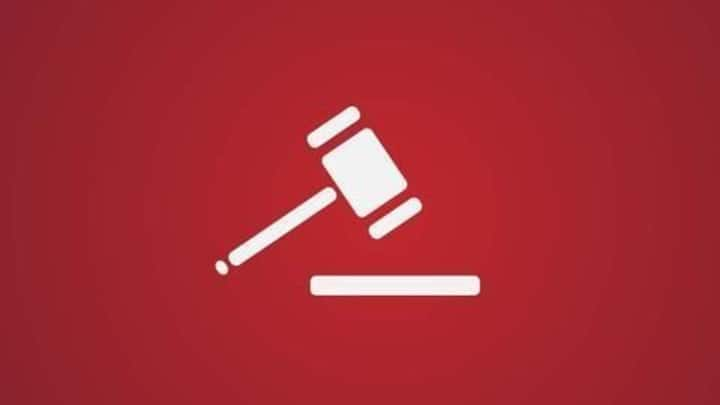 The Mohali court intends to declare JeM chief Masood Azhar as a proclaimed offender in an attempt to strengthen the international case against him. By proving that Azhar is absconding/evading a warrant, the court and the NIA will build a case internationally to label him a terrorist. If Azhar is ever arrested anywhere in the world, he can be brought for trial to India.
India and China, the world's most populous countries, share a long-and-chequered history dating back thousands of years. They fought a month-long war over a disputed Himalayan border in 1962. Two military conflicts occurred in 1967 and 1987; a sense of mistrust always dogged the bilateral ties. India termed China as its 'No.1 potential enemy' during its second nuclear test round in May 1998.
China did not support India's UNSC membership bid
In 1998, China became the only P5 member to not support India's pitch for a permanent United Nations Security Council membership. After several years of chequered relations, the ties warmed up after Chinese President Xi Jinping's India visit in Sep'14 and PM Narendra Modi's China visit in May'15. The ties, however, hurtled downhill again as both the countries pursued their respective foreign policy agendas.
China constantly thwarting India's bids
China put hold over India's bid to designate Pathankot terror attack mastermind Jaish-e-Mohammed chief Masood Azhar as a terrorist at the UN in Apr'16. Meanwhile, China's ties with its close ally Pakistan are at an all-time high; China will invest $46bn in China-Pakistan Economic Corridor passing through disputed areas in Kashmir. China is also reportedly suspicious about India's ties with the US and Japan.
China blocks India's NSG bid in Seoul
In Jun'16, China blocked India's entry into the Nuclear Suppliers Group at a plenary in Seoul. Backtracking on previous assurances, China insisted that nations joining NSG should first sign the Non-Proliferation Treaty of which India isn't a signatory. Pakistan, which applied for NSG membership in May'16, said China helped in blocking India's bid; it added India's inclusion without Pakistan would lead to regional imbalance.
China backed Pakistan on Kashmir
China distanced itself from remarks on backing Pakistan on the Kashmir issue by Chinese Premier Li Keqiang during his meeting with Pakistani Prime Minister Nawaz Sharif in New York. China also supported Pakistan in its envoy meeting with Pakistan's Punjab province Chief Minister Shahbaz Sharif.
India pushes SCS issue to counter NSG stand-off
India has been pushing to rake up the South China Sea (SCS) issue, in response to China's repeated rejections of sanctioning Masood Azhar and India's NSG bid. Singapore rejected India's request to make a joint statement against China's claims on the SCS, so India will now approach Japan for support. Sources said the MEA seeks to use the India-Vietnam joint statement as the template.
China blocks Azhar vote, India's NSG bid
China once again blocked India's motion to designate JeM Chief Masood Azhar as a terrorist at the UN; India said it would continue to push to place Azhar on the global terror list. External affairs ministry spokesperson Vikas Swarup said "Chinese action confirms prevalence of double standards in the fight against terrorism." China also shot down India's application for Nuclear Suppliers Group (NSG) membership.
US moves for sanctions against Masood Azhar, China opposes
USA, supported by UK and France, moved a proposal in the United Nations' Sanctions Committee 1267 in the second half of January to designate JeM Chief Masood Azhar as a global terrorist. "However, China opposed the US move by putting a hold on the proposal," said a source. The "hold" remains for 6 months. It can be further extended by 3 months.
Beijing says there is no evidence against Masood Azhar
China clarified that India has not provided sufficient evidence for Beijing to support sanctioning Jaish-e-Mohammed (JeM) chief Masood Azhar at the UN. The statement comes ahead of the India-China strategic dialogue to be held between China's vice-foreign minister and Indian foreign secretary S Jaishankar. India's NSG membership will also figure in talks. China has long maintained that India's NSG membership would violate the NPT.
Bilateral cooperation more important than disputes: China
Acknowledging Indian Foreign Secretary S Jaishankar's visit to Beijing, Chinese ambassador to India, Luo Zhaohui, said bilateral cooperation is more important than disputes. In the backdrop of China blocking Masood Azhar's ban at the UN, a prime issue of bilateral discord, Luo iterated support to India and others on terrorism. Before his trip, Jaishankar said India would invest more in engaging China this year.