California couple denies torturing and abusing chained, shackled children
California couple denies torturing and abusing chained, shackled children
Jan 19, 2018, 02:54 pm
3 min read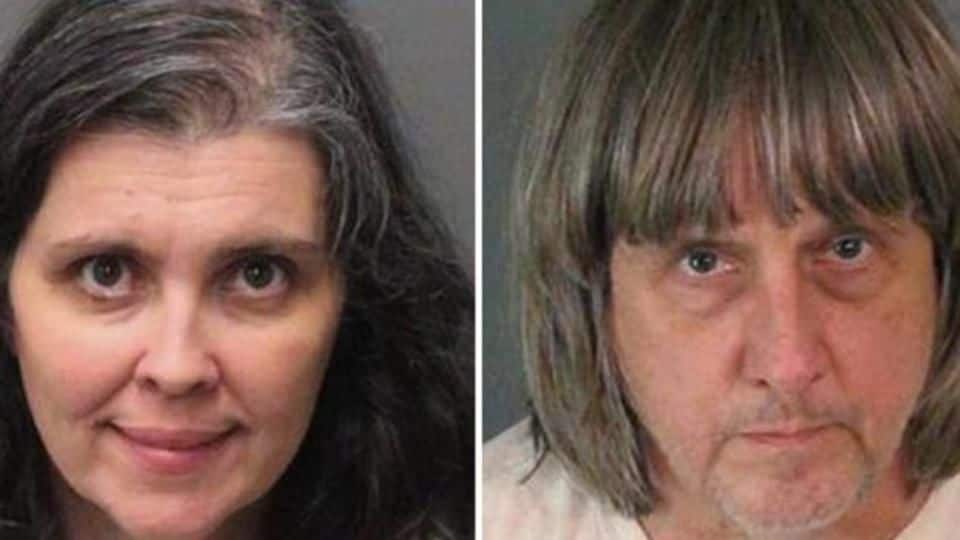 California couple David and Louise Turpin, whose 13 children were found bound and chained inside their house, have pleaded not guilty. The district attorney claimed they did it as punishment, lasting for weeks or months and intensified over time. The Turpins are facing charges of torture, abuse and false imprisonment after one of the 13 escaped; she had been planning it for two years.
California couple chained, tortured their 13 children, arrested
On Sunday, California cops received a strange call: a 17-year-old girl said she'd escaped from her house, where her 12 siblings were held captive. When teams reached the place, they were shocked to find some children bound with chains and padlocks. All looked emaciated. The parents, David and Louise Turpin, were arrested. Strangely, their Facebook profile is full of happy pictures of their children.
Even the adults, pale and emaciated, looked like kids
Though the victims were aged 2-29, cops were surprised to discover seven of them were adults. "All of them looked like children," they said. The 17-year-old who escaped "appeared to be only 10 years old and slightly emaciated." The surroundings were "dark and foul-smelling surroundings." The children didn't have access to adequate food or water, cops said.
Neighbors weren't surprised by the discovery, but some acquaintances were
Why or how long the Turpins had held them captive wasn't immediately clear. The Turpins were known in Perris for not being visible. Many neighbors said they had never seen the children. However, a lawyer who represented the Turpins in a 2011 bankruptcy case reported they spoke highly of their children. Others reported the couple used to say that the family visited Disneyland often.
The Turpins had moved to California 8 years ago
The Turpins had moved to California from Texas sometime around 2010. Mr Turpin was working for Northrop Grumman. In 2011, they filed for bankruptcy, stating they owed $100,000-$500,000 in debt. Since 2011, their home has been listed as a private school with Mr Turpin as the principal. According to official records, it enrolled six students this year in grades 6-12.
Children showered once a year, didn't know what 'cop' is
The way the couple treated their children is shocking: they were beaten and even strangulated frequently, allowed to shower only once a year and eat once a day, and punished for washing their hands above their wrists. They didn't even know who a 'cop' was. Most were malnourished. The 29-year-old weighed 37kg. Several have cognitive impairment and nerve damage due to "prolonged physical abuse."