Chemical contamination delay's return of Alberta's evacuees
Chemical contamination delay's return of Alberta's evacuees
Written by
Gaurav Jeyaraman
May 31, 2016, 05:30 pm
4 min read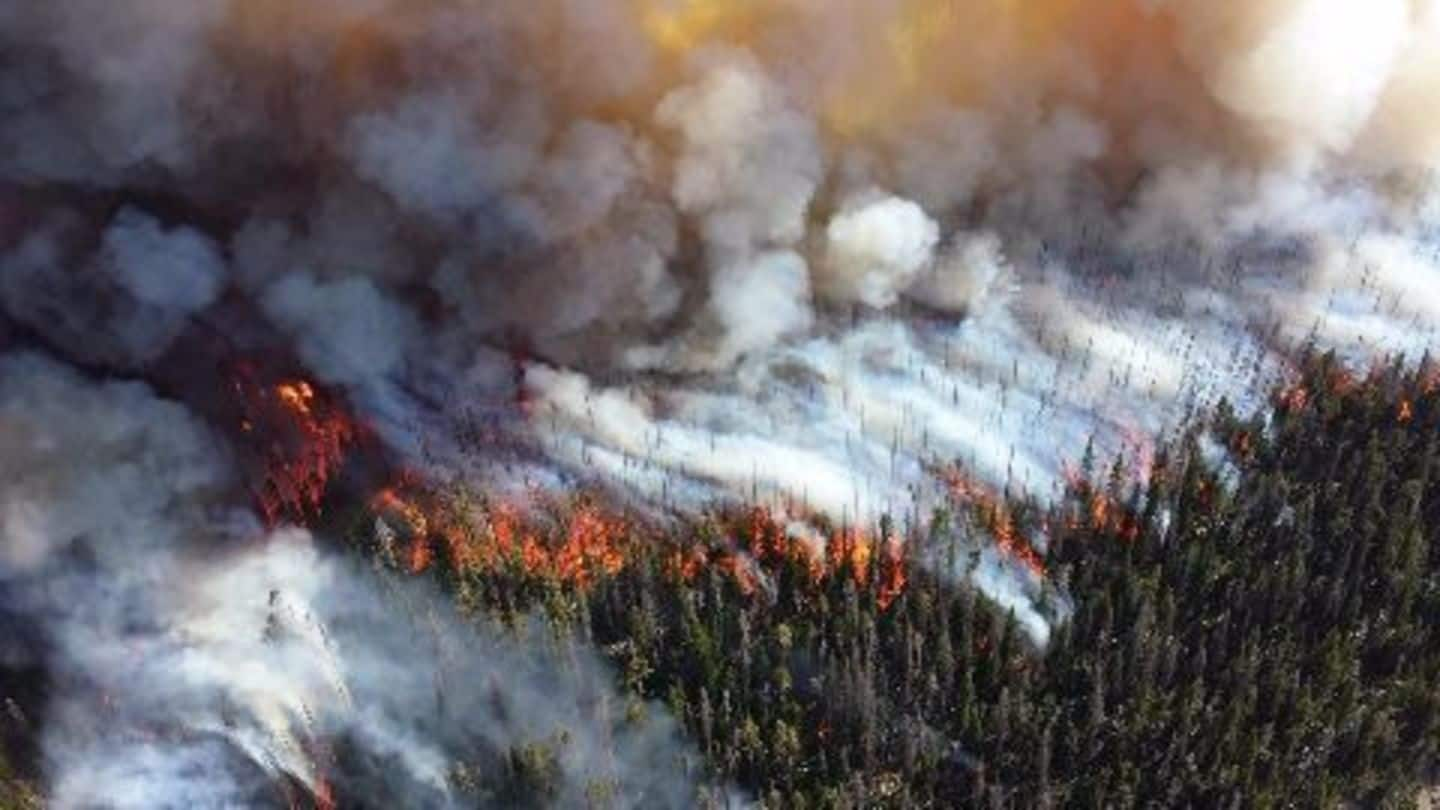 Alberta Premier Rachel Notley stated that the return of over 9000 evacuees from Canada's massive wildfire would be delayed due to contamination of the region by heavy metals and chemicals. She stated that tests of air, soil and ash in these neighborhoods revealed the presence of chemicals "that are a risk to residents." Officials stated that heavy metals like arsenic have also contaminated groundwater.
Fire breaks out near Canadian town
Canadian officials said that a fire started around 4 p.m. and was burning in a ravine near the populated town of Fort McMurray in Alberta province. Officials described the fire as under control, and said they expected such fires in light of the dry season. Canadian firefighters said they had dispatched fire bombers as well as ground personnel to tackle the blaze.
Where is the fire burning?
The fire is burning across Fort McMurray in Canada's Alberta province. It is described as the "gateway to the north", a region which is home to the third largest reserves of oil in the world . Fort McMurray's proximity to Canada's rich oil sands has helped it to become a hugely prosperous place, drawing oil workers from across the world.
Atmospheric conditions make things worse
Officials said that until Sunday, the fire appeared to be under control. However a change in temperature, humidity and wind conditions overwhelmed fire fighters by Tuesday. Officials said that weather forecasts predicted the situation to get much worse as the week progresses. Officials also began positioning more fire fighting resources, including 463 firefighters, 40 helicopters, 58 land tanks and nine air tankers.
How much damage has been done?
The blaze currently spans across 7,500 hectares and is being tackled by 100 firefighters. Alberta's Agriculture and Forestry Ministry, said the "catastrophic fire" had so far "resisted all suppression methods". Alberta Premier Rachel Notley said the blaze had moved north and east across Fort McMurray. The fire has gutted over 1600 structures including a school, and is rapidly spreading to other neighbouring towns.
Canada will unite against the crisis: Trudeau
"As prime minister, I want you to know that our government and all Canadians will stand by you and support you now and when it is time to rebuild. We have mobilized a certain number of Canadian Forces aircraft to tackle the fire." - Justin Trudeau, Canadian Prime Minister
Canada begins air-lifting evacuees from Alberta fire
Canadian officials are airlifting over 8,000 people who fled north of Fort McMurray, the city which has been devastated by a massive wildfire. They also hope that the only motorway to the south will become safe on Friday to move the remaining 17,000 people who may be trapped. Officials said the fire in the province of Alberta has now grown to 850 sq km.
Canada's wildfire could double in size
Officials warned that the wildfire engulfing parts of Canada has spread beyond control and could even double in size in the coming days. Public Safety Minister Ralph Goodale said "This remains a big, out of control, dangerous fire." He stated that almost 1,570 square kilometers of forest had been devastated, and that the fire had grown by 50% in the last 24 hours alone.
Canada: Fire affected oil firms restart operations
After a week long shutdown triggered by massive wildfires, oil sand production units in Canada's Alberta province have restarted production. Shell Canada and Suncor said they had resumed oil production but at a limited rate. Many oil workers were forced to flee as nearby cities were evacuated. The fires have now spread eastward toward forests along Alberta's border with Ontario.
Canadian PM inspects fire affected regions
Canadian Prime Minister Justin Trudeau arrived at Fort McMurray in Alberta province to assess the damage by the devastating wildfire. The fire has destroyed 2,400 homes and businesses, and displaced more than 94,000 people in the region. Though it has moved away from Fort McMurray, it is still over 2400 sq.km in size. Officials said they expected the fire to burn a week longer.
Wildfire returns to Fort McMurray
The massive wildfire that sparked evacuations at Fort McMurray in Canada showed signs of returning to the area, sparking more evacuations. Several oil sands workers who returned when the fire dissipated, were forced to evacuate once again. Officials issued evacuation orders to 8000 residents saying that the fire was travelling at a rate of 30-40 meters per minute towards the north of Fort McMurray.
Canadian wildfire spreads to Saskatchewan
Officials stated that the massive wildfire that devastated parts of Canada's Alberta province has now crossed into the neighboring Saskatchewan province. The fire now covers an area of over 4,830 sq km, has damaged property across 7.8 sq km in Alberta and is moving eastward. There are currently 9 separate forest fires in Saskatchewan and officials worry that this may worsen the situation.