Storms, heavy rains batter EU
Storms, heavy rains batter EU
Edited by
Gaurav Jeyaraman
Jun 09, 2016, 01:14 pm
4 min read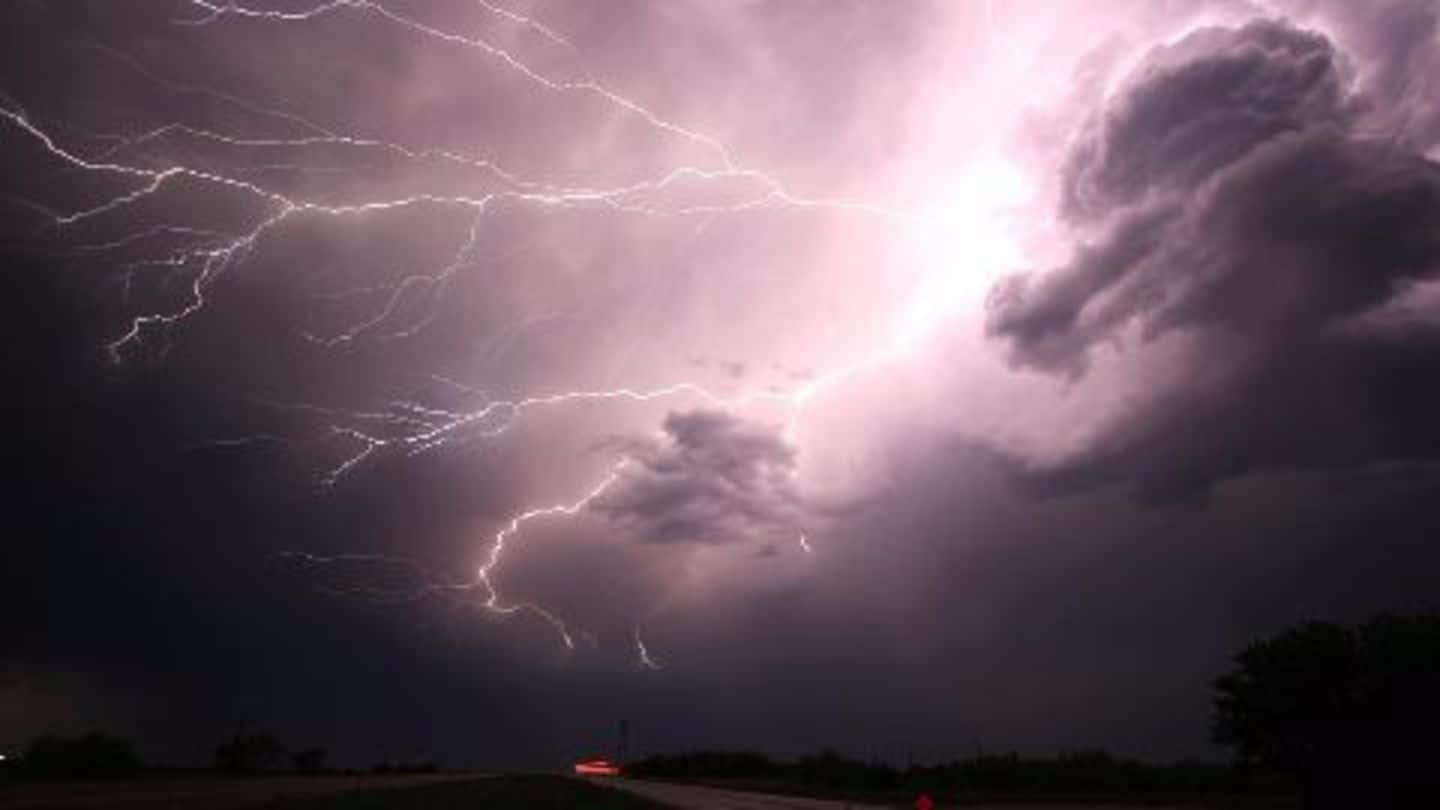 As flood waters begin to recede in France and Germany, heavy rains and storms have begun battering many parts of Central Europe. At least 18 people have died across Europe due to the weather. Germany, France and Belgium continue to be the worst affected regions as lightning took out power lines and felled several trees. Several cities have been put on high alert.
France, heavy rains causes flooding of River Seine
Heavy rains caused the Seine river in Paris to rise to 18 feet by Thursday evening, flooding the lower embankments and shutting several roads but causing no significant damage. The level is still far from the record high flooding of 1910, when it rose to 26 feet. The river has not reached present levels in Paris since 1982, according to the environment ministry.
Reasons behind the flooding in France and Germany
A spokesperson at the Centre for Hydrology and Ecology in Wallingford, UK, said that this week's flooding event was "not unprecedented but it was unusual." A weather phenomenon called an "omega block" is behind the deluge. In this case the air currents known as the jet stream have linked in such a way to create a large area of low pressure over western Europe.
The jet stream is a high-speed, constantly shifting river of air about 30,000 feet above the ground that guides storm systems, cool air around the globe.when it moves away from a region,high pressure,clear skies predominate.
Damages due to the floods
Two people were killed in France and several other died as the rains lashed several regions including Germany, Belgium and Ukraine. Paris authorities advised people to stay away from the banks of the river and part of Paris's commuter train system that runs below ground along the Seine was shut. The Louvre and Orsay museums were shut, while the French Open was disrupted.
Heavy rains and land slides floods Germany
Several days of heavy rain and thunderstorms have caused flooding in parts of Baden-Wurttemberg and Bavaria resulting in the death of at least eight people. The first round of deadly flooding occurred on Sunday and was followed by a second round on Wednesday. A tide of debris-laden brown water also submerged other towns on the River Elbe forcing evacuation of thousands of people.
France president calls floods a climate change phenomenon
President François Hollande said that the rainfall and floods were "very serious" effects of global warming.He added,"When there are climatic phenomena of this seriousness, we must all be aware that we must act globally"
Germany Declares emergency in Bavaria
A state of emergency was in place in parts of the southern German region of Bavaria after heavy floods caused power cuts and chaos. Ten people died in floods in southwestern Germany, including three women who were found drowned in the basement of their house. Chancellor Angela Merkel said the country was in mourning for those who had lost their lives.
Floods and rains put Central Europe on alert
15 people have died and several are missing as torrential rains in Central Europe caused landslides and took rivers to dangerously high levels. At least 12 people died on Wednesday in flooding across France and Germany. Thousands of people across the region were forced to evacuate to escape the rising flood waters. Emergency measures are underway in Austria, Romania, Belgium, Germany, France and Ukraine.
Paris river levels begin to drop
Authorities stated that the levels of the River Seine in Paris have begun to drop after reaching the highest levels recorded in 34 years. Despite the dropping river levels, the city remains under the second-highest alert, which warns of a "significant impact". Officials from the environment ministry stated that flood levels had already peaked and would remain stable before retreating further, later this week.
French PM announce emergency fund over floods
French Prime Minister Manuel Valls announced the creation of a fund to help the victims of the recent flooding that has affected Paris and other parts of Central Europe. After holding talks with several of his ministers, the PM said several million Euros would be distributed by local leaders soon. The flooding has severely impeded preparations for the 2016 Euro Cup.