Virginia violence: White House defends Trump's controversial response
Virginia violence: White House defends Trump's controversial response
Aug 14, 2017, 12:47 pm
2 min read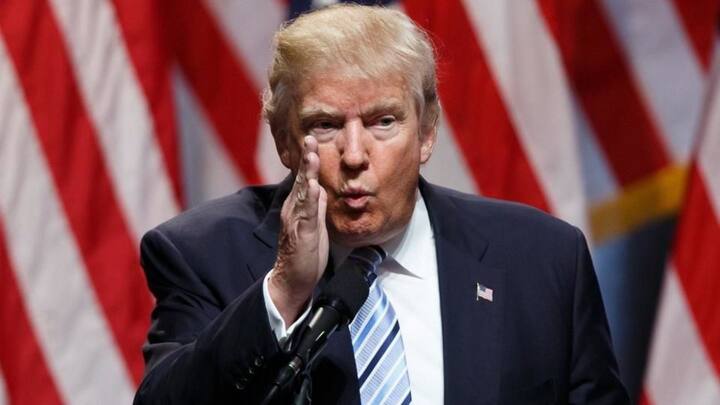 US President Donald Trump has come under criticism for not explicitly condemning white supremacists that most are blaming for the Charlottesville violence. Initially, he blamed "many sides" for the violence. It drew major backlash from senators Marco Rubio, Ted Cruz and Cory Gardner, amonst others. The White House later issued a statement saying Trump's response had "of course" included white supremacists.
Virginia: Far-right rally turns violent, 1 killed and 19 injured
In a disturbing instance, a car rammed into a crowd opposing a far-right rally in Charlottesville, Virginia killing one person and leaving 19 injured. The "Unite the Right" march was being conducted to protest against the plans to remove the statue of the general who had fought for the pro-slavery Confederacy. Those including President Trump condemned the violence; local officials have declared a state-of-emergency.
'Unite the Right' protests turn violent
The far-right protestors were angry about the plan to remove the statue of General Robert Lee, a confederate commander in the civil war. Those including renowned anti-racist organization, Black Lives Matter, participated in the counter-protests. The protest which turned violent at the Emancipation Park, saw both sides throw bottles and rocks at each other.
As seen in a video posted in social media, a car rammed into a large crowd of counter-protesters. According to an eye-witness account, one girl who got hit was "tore up" after the car "backed up and hit again". The first aid was immediately provided to the injured people; the police also arrested the perpetrator soon. Local officials declared an emergency afterwards.
No place for hate in America: Trump
We ALL must be united & condemn all that hate stands for. There is no place for this kind of violence in America. Lets come together as one!

— Donald J. Trump (@realDonaldTrump) August 12, 2017
Incident draws wide condemnation
President Trump expressed his condolences to the families of the victim and urged Americans to remember that they are Americans first, irrespective of color or political affiliations. Both Democrats and Republican representatives in response, slammed Trump for not calling white supremacists out by name. "Mr. President - we must call evil by its name. These were white supremacists", tweeted Republican Senator Cory Gardner.
Ivanka Trump's condemnation was stronger than her father's
1:2 There should be no place in society for racism, white supremacy and neo-nazis.

— Ivanka Trump (@IvankaTrump) August 13, 2017