Extramarital affairs platform Ashley Madison offers users $11.2mn as settlement
Extramarital affairs platform Ashley Madison offers users $11.2mn as settlement
Written by
Sripriya Yegneswaran
Jul 18, 2017, 05:31 pm
3 min read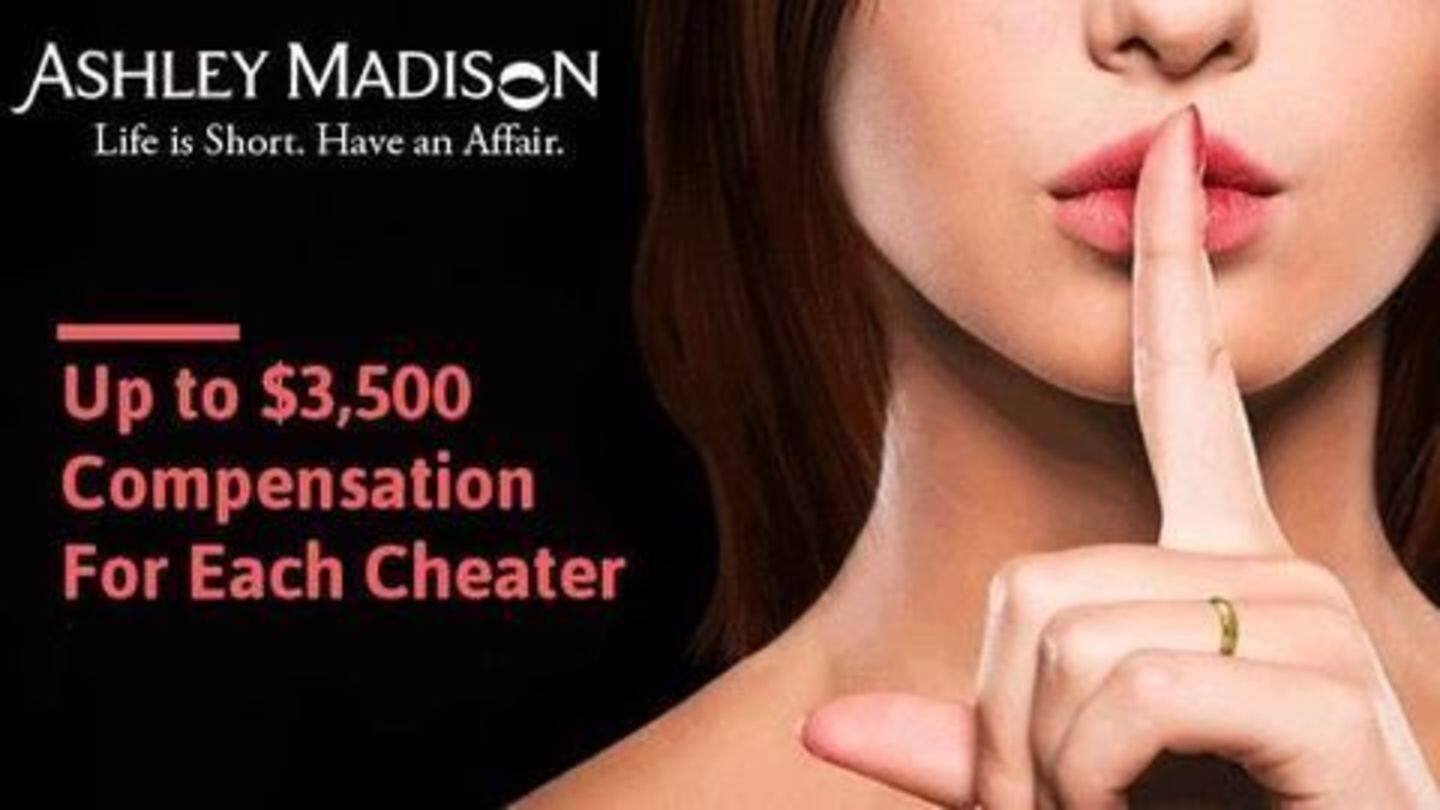 Ashley Madison, a platform to find extramarital affairs that was hacked and personal information of users revealed, has offered $11.2mn as settlement to people who sued it in the wake of the confidentiality breach. Ruby Life, the parent company, said those with a "valid claim" of identity theft, personal loss or others would be compensated. Interestingly, Ashley Madison is still advertised on its website.
Ashley Madison was launched on Valentine's Day 2002, with the tagline "Life is short. Have an affair." Based in Canada, it caters to a clientele across the States and Canada and then expanded across 46 countries. It provided a paid dating service for people in unhappy relationships or marriages looking to stray. With an Affair Guarantee, it once boasted over 33 million members.
Cheating is good business
Noel Biderman founded Ashley Madison in 2002 with his wife Amanda. He is also the president of Avid Life Media which owns three hookup sites - Ashley Madison, which is worth billions, Established Men and Cougar Life.
Hackers leave Ashley Madison users fearful
Major confusion ensued after extramarital dating site Ashley Madison was allegedly hacked by a group called "Impact Team" on 20 July, 2015. While the company admitted that the hack was successful, its customer-service representatives continue to deny it, saying that their clients' information was safe. However, the hackers have announced that they have access to the total database, including payment information of the customers.
Hackers who act as vigilante
The hackers involved in this attack on Ashley Madison seem to have a very strong idea of right and wrong. With the personal information of 2500 users (possibly of all 33 million users), they have threatened to reveal identities if Established Men and Ashley Madison aren't taken offline permanently. In a statement online, they called the men "cheating dirtbags...who deserve no discretion".
Users open to credit card fraud risk
The biggest threat to Ashley Madison customers if the hackers have all details, then they also have access to their payment details. This makes them vulnerable to credit card fraud. Even customers who have availed the "hard-delete" option, which wipes clean all information, might be at risk. The attackers have alleged that the payment details remain on servers despite the delete.
Ashley Madison faces $578 million class action lawsuit
A class action lawsuit has been filed against the company which runs Ashley Madison by 2 Canadian law firms; the status of the lawsuit "still needs to be certified by the court". This has come after the details of some 39 million subscribers was published by the hackers. The company declared the publication of these details as an "act of criminality."