Dalai Lama won't be invited to Mongolia again
Dalai Lama won't be invited to Mongolia again
Written by
Ramya Patelkhana
Dec 23, 2016, 06:01 am
3 min read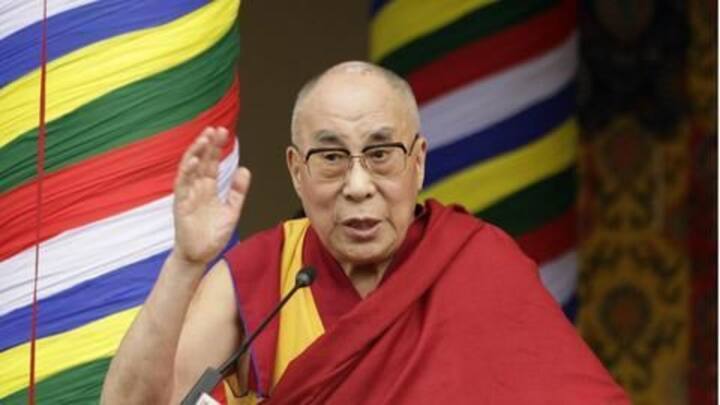 After Dalai Lama's trip to Mongolia in November angered China, the Mongolian Foreign Minister Tsend Munkh-Orgil said that he will not be invited there again. Beijing postponed its meetings with Mongolian officials and imposed new fees on commodity shipments after his visit there. This led to the minister saying, "The Dalai Lama will not be invited to Mongolia, even for religious reasons."
Dalai Lama visits Mongolia for the ninth time
The Dalai Lama visited Mongolia for the ninth time; the Ulan Bator allowed his visit "in the teeth of official Chinese opposition." The Buddhist leader preached to thousands of supporters at the Gandantegchinlen Monastery in Ulan Bator, Mongolia. However, his four-day visit was expected to test the country's relations with China at a time it was seeking a critical aid from the powerful neighbor.
The Dalai Lama's visit would be purely religious
Mongolia stated the visit of the Dalai Lama, Tibet's exiled monk, would be purely religious in nature and not include meetings with officials. China protested his previous visits by briefly closing its border in 2002 and temporarily canceling flights from Beijing in 2006. China views the monk as a separatist seeking to split Tibet from China and objects his visits to other countries.
Long history of defying China
Mongolia reportedly has a long history of defying China, despite being so dependent on its neighbor for transit. China is now able to enforce its views on Mongolia as a superpower. Following the Dalai Lama's visit, Mongolia suddenly found official interactions with Chinese officials canceled.
New fees on commodity shipments
A major China-Mongolia border crossing imposed new fees effective from 1 Dec'16 on commodity shipments. The crossing in the Chinese region of Inner Mongolia will charge vehicles 10 yuan transit fee or 0.1% of the cargo if it is over 10,000 yuan for passing through the border. An additional charge of 8 yuan per ton for any goods China is delivering was also imposed.
Mongolia wants India to protest China's border tariffs
Mongolian ambassador Gonchig Ganbold stated: "We have a long spiritual relationship with India. It's important that India raises its voice against the unilateral measures China is taking against us which is hurting our people specially when severe winter is upon us."
India sympathetic to problems Mongolia is facing
India assured Mongolia it is sympathetic to the problems it is facing. It conveyed it would help the country utilize the $1 billion financial aid it offered in 2015 to "tide over" the economic sanctions imposed by China following the Dalai Lama's visit. MEA spokesperson Vikas Swarup said they are closely working with Mongolia's government to implement the credit line in a beneficial manner.
MEA spokesperson Vikas Swarup's statement
"We are ready to work with Mongolian people in this time of their difficulty. During the visit of the PM (Narendra Modi) to Mongolia in May 2015, he had conveyed to the Mongolian leadership that India will extend support in diverse fields."
India, careful to "steer clear" of the spat
India is careful to "steer clear" of the China-Mongolia spat. It mentioned the Mongolian crisis "owes as much to its debt-servicing problems as to other factors." Mongolian ambassador Gonchig Ganbold said India's silence "could be construed as giving China a pass for its behavior." Meanwhile, Chinese state media warned Mongolia it's "politically harebrained" to seek India's help as it would further complicate bilateral ties.