Taiwan urges US, China to not use it for self-interests
Taiwan urges US, China to not use it for self-interests
Written by
NewsBytes Desk
Mar 21, 2017, 07:57 pm
3 min read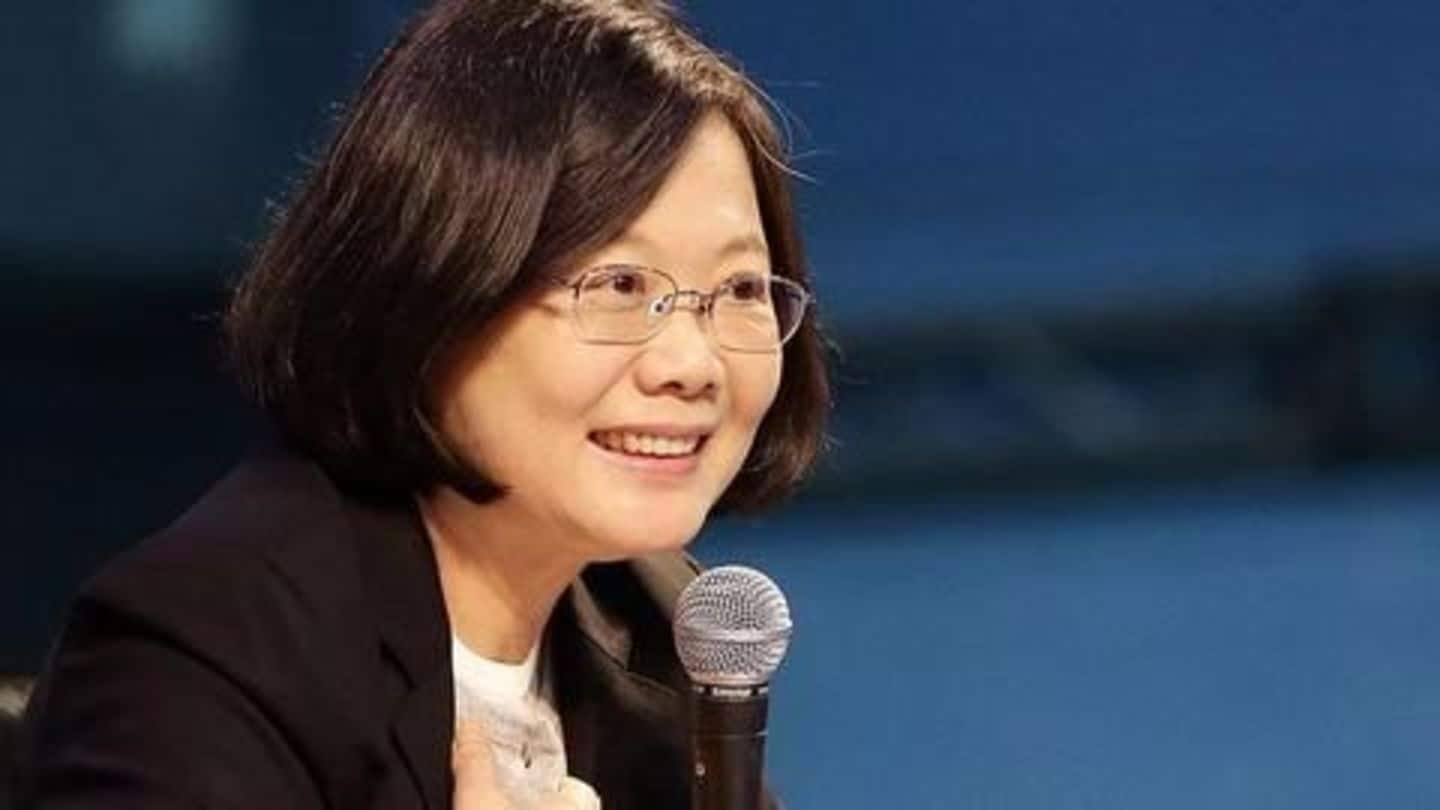 Ahead of an expected meeting between US and Chinese officials, Taiwan said it has to safeguard its own interests. "We call on US and China…to not use Taiwan as a chess piece," said Catherine Chang, Taiwan's in-charge of China affairs. Peng Sheng-chu, chief of Taiwan's National Security Bureau, said though a new anti-Taiwan communiqué is not likely, it couldn't be ruled out.
What is the "One China" policy?
The "One China" policy is the cornerstone of US-China relations since the establishment of diplomatic ties between the two in the 1970s. America recognizes the long-held position of Beijing that there is only one China, and Taiwan is part of it. China regards Taiwan as a breakaway province and opposes any country's attempt to recognize it. Most countries therefore do not recognize Taiwan's government.
In an interview to Fox News, Donald Trump said, "I don't understand why we have to be bound by the 'One China' policy unless we make a deal with China, having to do with other things, including trade." This came less than two weeks after Trump sparked diplomatic tensions with Beijing by taking a phone call from the Taiwanese President.
Call between US, Taiwan leaders, a first since 1979
The call between US President-elect Donald Trump and Taiwan President Tsai Ing-Wen, marked the first direct contact between the leader of the island and current/incoming US President since 1979, when the ties between the two countries were severed, at the behest of China.
Beijing 'concerned' over Trump's remarks on 'One China' policy
Trump's remarks on the 'One China' policy elicited sharp response from China whose foreign ministry said it was "seriously concerned". Expressing its displeasure the foreign ministry said that the Taiwan issue concerns China's sovereignty and territorial integrity, and involves China's core interests. China made it clear that if the 'One China' policy was compromised, cooperation in major areas was out of the question.
China cautions Trump on One China policy
China's Foreign Ministry spokesperson Hua Chunying cautioned the Trump administration from making policies that would undermine the One China policy. She urged the Trump administration "to fully recognize the sensitivity of the Taiwan issue and continue to uphold One-China policy" to "uphold the political foundation of the China-US relations." She added that China "will continue pursue domestic and foreign policies in keeping national realities."
Trump tells Xi that he'll honour "One China" policy
The White House said US President Donald Trump said he would honour the "One China" during a "cordial" and lengthy phone discussion with Chinese President Xi Jinping. Both leaders also discussed a wide range of issues. Trump had irked China and cast doubt on the long-standing policy by speaking to Taiwanese President Tsai Ing-wen in December. China considers Taiwan to be a breakaway province.
Beijing opposes US South China Sea patrols
Chinese foreign ministry spokesman Geng Shuang said US patrols of the South China Sea were "threatening and damaging the sovereignty and security of littoral countries under the flag of freedom of navigation and overflight." China has begun building its 3rd aircraft carrier to shore up its capabilities in the SCS. A US strike-group, including the USS Carl Vinson aircraft carrier was patrolling the SCS.