Trump takes a dig on women, yet again!
Last updated on
Oct 08, 2016, 01:00 pm
Trump's lewd comments about women from 2005 when he appeared on a soap opera came out, causing his campaign embarrassment. Trump is heard bragging about "kissing, groping and trying to have sex with women who were not his wife". Trump tendered an apology calling it "locker room banter" and adding that "Bill Clinton has said far worse to me on the golf course".
Trump's suspicions on Obama's roots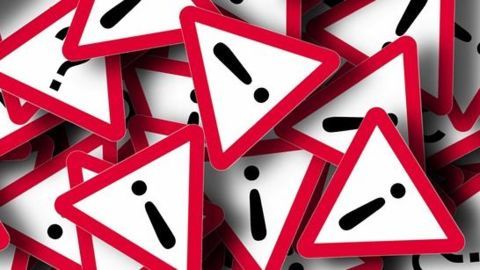 Donald Trump is known to have a history of being skeptical with regards to President Barack Obama's ancestral background. In 2011, Trump reinforced a campaign, pressurizing Obama to release his long-form birth certificate. This campaign was based on allegations that Barack Obama's birthplace was Kenya, not Hawaii, and that his birth certificate identifies the President as a Muslim.
Obama releases long-form Birth Certificate
In April 2011, President Obama released the long-form version of his birth certificate in the briefing room of the White House. It was posted on the wall of the White House by the President's staff and was made available on the White House website.
Allegations of Assassination
Last week, Donald Trump was castigated for saying what allegedly sounded like promoting the assassination of Hillary Clinton, the forerunner from the Democratic Party for the 2016 Presidential Election. "Hillary wants to essentially abolish the Second Amendment. If she gets to pick her judges, nothing you can do, folks. Although the Second Amendment people, maybe there is, I don't know," Trump said.
Second Amendment to the United States Constitution
The Second Amendment (Amendment II) to the United States Constitution was adopted on 15th December, 1971 and guards the rights of the United States' citizens to keep and bear arms.
Backlash caused by the 'Second Amendment' remark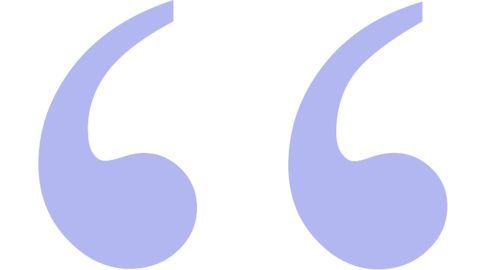 Donald Trump's statement incited condemnation from Democrats, gun control advocates and received accusations for encouraging violence. Daughter of Rev. Dr. Martin Luther King Jr., Bernice King, described Trump's words as "distasteful, disturbing, dangerous." Senator Tim Kaine of Virginia, also Hillary Clinton's running mate, said, "Trump's remark is a window into the soul of a person who is just temperamentally not suited to the task."
Trump labels Obama and Clinton 'Founder' and 'Co-founder' of ISIS
In a Republican campaign rally outside Fort Lauderdale, Florida, Donald Trump accused President Barack Obama of being the patron of the Islamic State terror organization. Repeating the allegation three times, Trump said, "He's the founder of ISIS, okay? He's the founder. He founded ISIS." The White House pushed aside the idea of responding to Trump's accusation.
"I'm running against the crooked media", says Donald Trump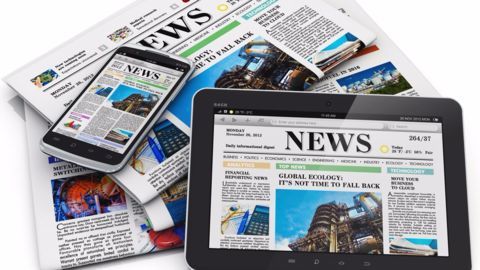 Donald Trump's latest fund-raising letter that was released on 15th August, 2016, said, "We not have TWO opponents", referring to the media along with Hillary Clinton. Over the weekend, Trump named CNN "disgusting" and said that the New York Times "is going to hell." Defenders of press freedom are concerned with Trump's campaign denying press credentials to distinguished media outlets.
NY Times is owned by Mexico: Trump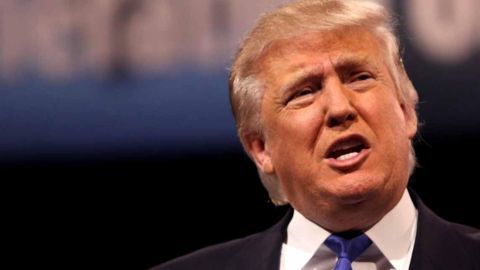 Donald Trump continued berating the media, taking a dig at the New York Times, saying "I get bad treatment in The New York Times...because it's owned by Mexico." He was referring to Mexican billionaire Carlos Slim, who had given NYT a loan of $250 million and also acquired 15.9 million shares in the company. Officials from NYT and Carlos Slim did not comment.
Trump says he is best choice for African-Americans
Donald Trump attempted to woo African-American vote banks, calling himself their best option. He said the community had suffered under democrat rule and that Clinton's policies were purposely endangering African-American lives. He said "you live in your poverty, your schools are no good, you have no jobs, 58 per cent of your youth is unemployed, vote for me, what have you got to lose?"
Trump, President Nieto disagree on border wall discussions
Republican Presidential hopeful Donald Trump met Mexican President Enrique Peña Nieto and allegedly held discussions over the controversial border wall idea. However, both parties disagreed on what the actual outcome of the discussion was. While Nieto said "At the start of the conversation...I made clear that Mexico will not pay for the wall,"; Trump insisted that the border wall idea was never brought up.
Trump does it again, Former Miss Universe becomes the target
Donald Trump came under the scanner after he censured former Miss Universe Alicia Machado in a series of tweets including an attack on her that she had starred in a sex tape. He called her "disgusting" and a "con". Notably, Machado had criticized Trump for making comments he made about Machado's weight in 1996. Hillary Clinton said these tweets showed how Trump was "unhinged".