Chinese media: Trump may use India to balance China
Chinese media: Trump may use India to balance China
Edited by
Gaurav Jeyaraman
Dec 08, 2016, 05:45 am
5 min read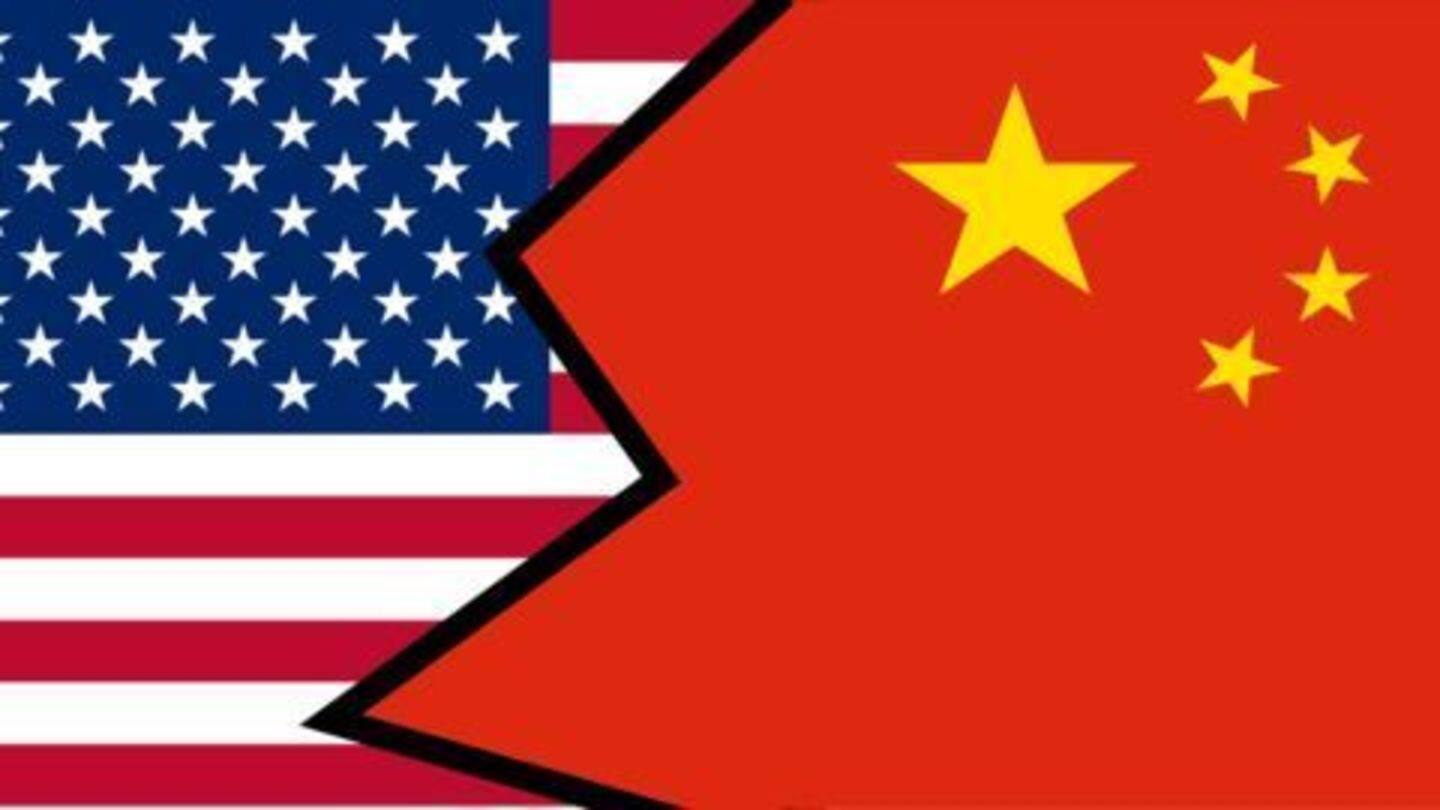 A Global Times report titled 'Trump may be cool to alliance with Delhi' suggested that president-elect Donald Trump may increase Indo-US defence co-operation to "suppress" China. However, the report added that it was unlikely that India would allow US priorities to influence its "independent" foreign policy in the region. Chinese media have been attacking Trump for reaching out to Taiwan, ignoring the 'One-China' policy.
Donald Trump's victory in the 2016 Presidential Election
Republican presidential candidate and real estate baron Donald Trump defeated the Democrats' Hillary Clinton by 210,472 votes. In his victory speech, Trump said, "I pledge to every citizen of our land that I will be president for all Americans." His victory now lays the path for a sequence of policy changes both at home as well as abroad.
Donald Trump's proposed policies on free trade
In his election campaign, Trump proposed to scrap several free trade agreements including the North American Free Trade Agreement (NAFTA) which works between USA, Canada and Mexico. According to Trump, America shouldn't be a part of the World Trade Organization (WTO). Trump has also proposed imposing 45% tariff on goods imported from China and 35% on the ones shipped from Mexico.
How Trump perceives climate change
According to Donald Trump, global warming is nothing but a "hoax" created by China. He has vowed to "cancel" the Paris climate change deal which has 195 countries as its signatories. In his election campaign, Trump also mentioned that he wants to stop payments made by the United States for all of UN's global warming programmes.
Of closed borders and walls
In the due course of his campaign, two of Trump's suggested policies have resulted in outcries- building a wall on the Mexican border and banning all Muslims from entering America. However, he has been unsuccessful in clarifying his stance on the same by making ambiguous statements and by promising instead "extreme vetting" of people from "certain countries" without mentioning names of those countries.
Vowing for the biggest tax revolution since President Ronald Reagan, Donald Trump pledged to cut taxes, stating that no American business will have to pay more than 15% of their profits in taxes, compared to the current 35%.
Trump meets Obama, outlines health plan
US President-elect Donald Trump met President Barack Obama at the White House and promised to seek his counsel on governance; Trump also revealed a new health plan, scrapping Obamacare. Trump also spoke to leaders from Egypt, Ireland, Mexico, Israel, Turkey, India, Japan, Australia, UK and South Korea. Mexican Economy Minister Ildefonso Guajardo stated that while NAFTA can be discussed, it cannot be renegotiated.
H-1B visas may cause conflict between US-India
A US expert on South Asian issues said that the problem of H-1B visas could be a sore point for the India-US ties under Trump's leadership. Trump has, in the past, pointed out potential defects and abuse of the H-1B visa program. His government may solicit some modifications to the H-1B visa qualifications without doing away with the program completely.
Trump to scrap TPP, rethink H-1B
In a video message, outlining his plans once he assumes office, Donald Trump said one of his foremost actions would be scrapping the Trans-Pacific-Partnership agreement. In addition, the future of the H-1B visa program is uncertain as Trump's proposed Attorney General, Senator Jeff Sessions is a staunch critic of the program. The Trump transition team has declined to comment on the H-1B program.
Trump's statements: Then and now
Donald Trump has been found changing his statements on several key issues. On climate change, from calling it a Chinese conspiracy, Trump now says he has "an open mind to it." Once calling for Hillary Clinton's arrest, Trump now says it would be "divisive for the country." From calling Obama "the worst President in US history" Trump now says "I liked him a lot."
Indian IT sector worried over Trump's policies
The Indian IT-sector is getting jittery over the implementation of Trump's campaign promises; he had stressed on prioritizing jobs and wages for US workers and also cap the number of H-1B visas. Analysts have downgraded stocks of IT players including Cognizant, Wipro while slashing price targets on companies like Infosys, HCL. However any immigration reform would require the Senate and Congress to pass legislation.
Punitive tax for US firms moving abroad: Trump
US President-elect Donald Trump has threatened American firms with dire consequences if they move abroad and still hope to sell products in the US; he has proposed a 35% punitive tax. However, he added that he would "substantially reduce taxes and regulations on businesses," that stay in the US. He said all companies are hereby "forewarned prior to making a very expensive mistake!"
Trump, Gore discuss Climate Change
President-elect Donald Trump met Al Gore at Trump tower in New York and is said to have discussed 'Climate Change' at length. Gore told reporters he wound up spending "the bulk of the time" with Trump discussing how the transition was panning out. He added that the conversation was extremely interesting and I'm just going to leave it at that."