Hawaii judge indefinitely extends Trump's travel ban suspension
Hawaii judge indefinitely extends Trump's travel ban suspension
Mar 30, 2017, 12:21 pm
3 min read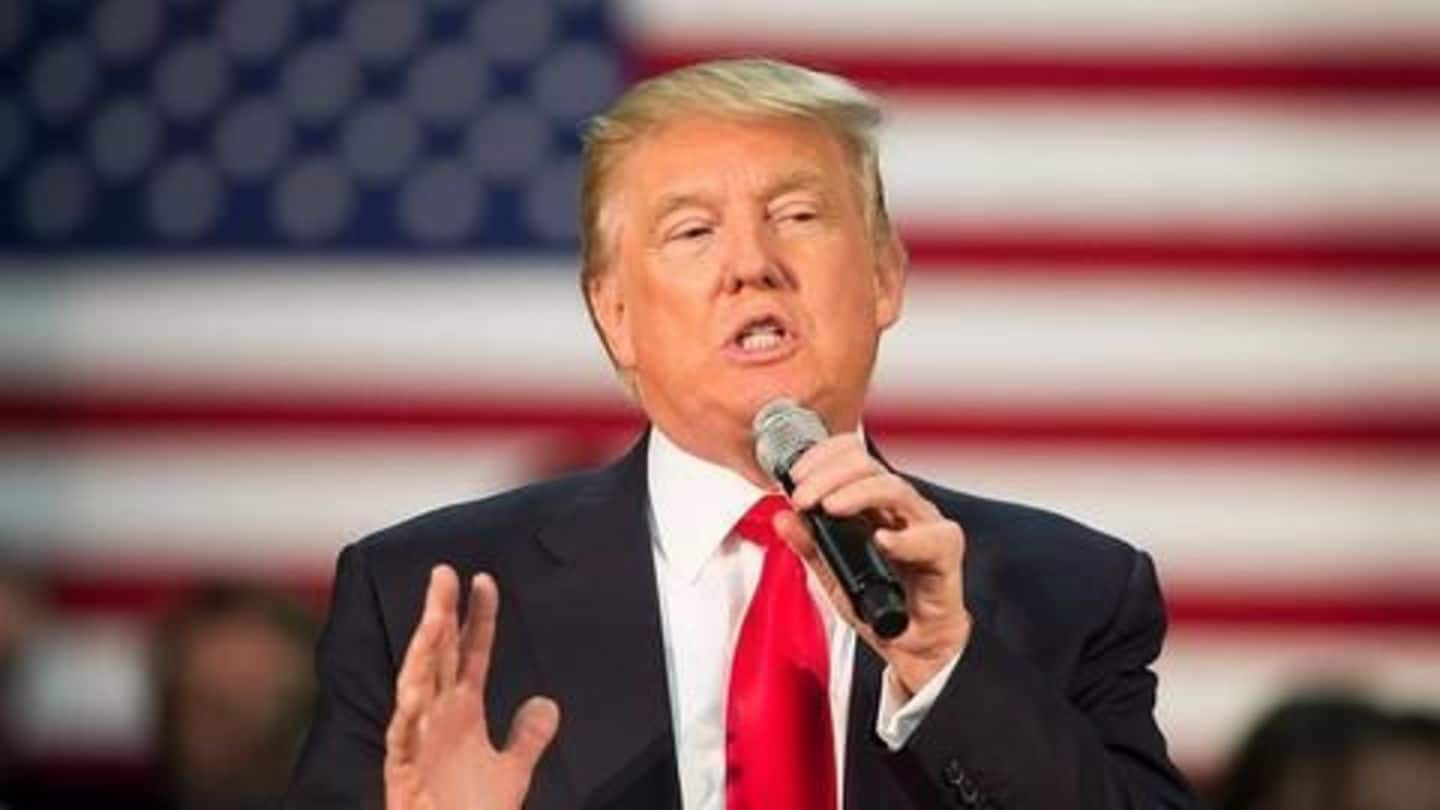 US Federal Judge Derrick Watson has extended the suspension of US President Donald Trump's travel ban indefinitely. He said the ban would harm tourism and intake of foreign students and workers. Watson had earlier placed a restraining order on the matter, which has now been converted to a preliminary injunction. Trump condemned the move calling it an "unprecedented judicial overreach."
Citizens of 7 Muslim countries banned from US
President Trump has signed an executive order banning citizens from seven Muslim countries from stepping foot in the United States. For starters, the ban is for 90 days however according to senior White House officials, this order is the first step towards a broader ban. White House official reiterated that the administration would be "very aggressive" to fulfill its "mandate to keep America safe."
Who can no longer enter the US?
134 million citizens of seven Muslim-majority countries - Iraq, Syria, Iran, Libya, Somalia, Sudan and Yemen - are banned from entering US for 90 days. In a 2016 law regarding immigration visas, these countries were referred to as "countries of concern." Members of international organizations and diplomats are exempted from this ban. The order clearly indicates possibility of a wider ban in the future.
Visa ban reversed by US State Department
To comply with a federal judge's ruling in Seattle, the US State Department has "reversed the provisional revocation of visas." Effectively, it means citizens from 7 Muslim countries barred by the US travel ban, will now be allowed to travel to US. US State Department said, "Those individuals with visas that were not physically cancelled may now travel if the visa is otherwise valid."
650 held in immigration raids
According to the homeland security chief, more than 680 people were arrested in USA illegally last week by US immigration officers.
Trump assures new version of his immigration ban next week
After a court blocked US President Donald Trump's immigration ban, he has promised a new version of it by next week. The administration has asked for a halt in proceedings by the 9th US Circuit Court of Appeals. Washington could still revise its lawsuit if it disagrees with his new order. Implementation of the ban caused chaos, but Trump called the rollout "very smooth".
Harsher laws under new immigration policy
Immigration officials can bypass due processes, like court hearings, in some cases. Local policemen and sheriff's deputies will be recruited as de facto immigration agents. No privacy protection will be offered to non-Americans. Unauthorized immigrants smuggling their children in could be prosecuted for human trafficking.
Trump excludes Iraq from new travel ban, covers 6 countries
US President Donald Trump has issued a new executive order which temporarily bars citizens of six predominantly Muslim countries from entering America. Unlike the previous order, Iraq isn't in the list of excluded countries. Syrian refugees are also not barred indefinitely. A provision prioritizing entry to Christians fleeing persecution abroad too has been removed. The order goes into effect from March 16, not immediately.
Hawaii first state to intervene in Trump's revised immigration ban
The state of Hawaii requested emergency court intervention in Donald Trump's revised travel ban, asking a federal court to issue a temporary national restraining order on the same. US District Court Judge Derrick Watson said it's possible for Hawaii to sue over the new order which was signed by Trump on Monday. A hearing for the same is set to occur on 15th March.