Sierra Leone on alert over resurgence of Ebola
Last updated on
Apr 11, 2016, 10:16 am
Sierra Leone called for increased vigilance to prevent a resurgence of the Ebola virus after new cases surfaced in neighbouring Liberia and Guinea. The alert came after the World Health Organization (WHO) confirmed a link between a fatality in Liberia and new cases in Guinea. However, officials in Sierra Leone have cautioned against shutting international borders, in order to avoid spreading panic.
What is Ebola?
Ebola is a kind of hemorrhagic fever caused by the ebola virus. It starts with mild symptoms like fever, sore throat, headache and goes on to internal and external bleeding. Patients in serious cases, generally die within 6-16 days after symptoms appear, making it a high death risk disease killing between 25 and 90 percent of those infected. The virus spreads through body fluids.
How devastating has Ebola been?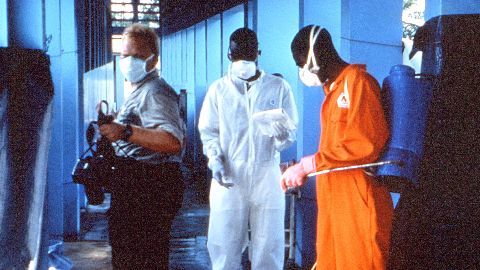 A total of 11,193 people have been reported dead in 6 countries of Liberia, Guinea, Sierra Leone, Nigeria, the US and Mali. More than 27,352 cases have been reported. Country specific break-up of deaths show Liberia- 4,806, Sierra Leone- 3,926, Guinea- 2,446, Nigeria- 8, Mali- 6 and US- 1. The World Health Organisation had declared Ebola an "international health emergency" on 8 August 2014.
Ebola: Origins
In 1976, Ebola (named after the Ebola River in Zaire) first emerged in Sudan and Zaire. The first outbreak of Ebola (Ebola-Sudan) infected over 284 people, with a mortality rate of 53%. A few months later, the second Ebola virus emerged from Yambuku, Zaire.
WHO declares Sierra Leone free of Ebola
The World Health Organization (WHO) officially declared Sierra Leone free of Ebola. Thousands of people of Sierra Leone took to the streets of Freetown (capital) to mark the 42nd day "without a single declared case of the disease." People took out processions to mark the event and held a one minute silence session for those lost to the deadly outbreak.
WHO declares Guinea free of Ebola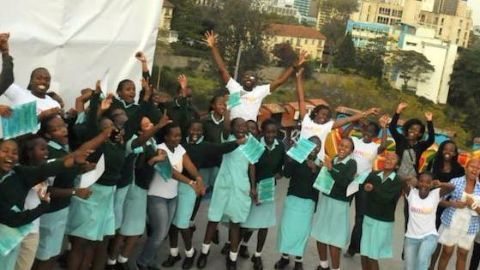 The World Health Organization announced that Guinea was free of Ebola virus transmission for the first time since March 2014. All three of the West African countries hardest hit by the epidemic, Guinea, Liberia and Sierra Leone, have now documented stopping the original chain of infections. The government of Guinea has announced plans for a nation wide celebration to mark the occasion.
Liberia now free of Ebola: WHO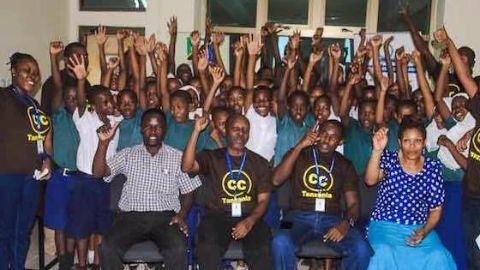 The World Health Organization (WHO) declared that the Ebola epidemic that has devastated west Africa for over 2 years was over, "after Liberia, the last affected country, received the all-clear." Liberia (worst affected by the outbreak with 4,800 casualties) released Ebola's last two sufferers from the hospital on 3 December 2015. The announcement came after 42 days after the last case was tested negative.
Ebola surfaces in Sierra Leone
In a major setback, Sierra Leone has announced a death from the Ebola virus hours after WHO experts said that West Africa was free of the disease. The victim got infected at a town bordering Guinea and the health experts are now investigating if anyone had contact with the deceased. Before Sierra Leone, Liberia had encountered similar relapse where the virus had returned twice.
Guinea confirms 2 new cases of Ebola
Almost three months after it celebrated the end of the Ebola outbreak, two new Ebola cases have been confirmed in Guinea. The cases were reported in the southern region of Nzerekore, where the outbreak began in December 2013. Officials added that there were three other suspected cases on whom tests were being conducted. Authorities declined to comment on where the outbreak originated.
Fourth person dies as Ebola makes a comeback
A young girl, who contracted Ebola in Guinea, died in the latest flare-up of the epidemic that killed thousands of people in Guinea, Sierra Leone and Liberia since 2013. The latest death, the fourth in the country, comes even as the WHO declared the flare-up to have ended in neighboring Sierra Leone on 17 March. Three others have died since February 29.