Barrow to return to The Gambia
Last updated on
Jan 26, 2017, 06:25 pm
Adama Barrow, the new president of The Gambia is scheduled to arrive in his country on 26 January from Senegal. Gambian authorities said Barrow's priorities would be "putting into place the pillars of reform and human rights." They added that there was celebration across the country for his arrival. Meanwhile, former president Jammeh is on his way to exile in Equatorial Guinea.
The Gambia: Introduction
The Gambia is a West African nation that shares borders with Senegal and the Atlantic Ocean. The Gambia gained independence from Britain in 1965 and was ruled by President Dawda Jawara's Peoples Progressive Party till 1994. Former Military Police Chief, Yahya Jammeh came to power in a coup, staged in 1994 and remained in power ever since.
Tourism in the Gambia
Tourism accounts for 40% of Gambia's annual economic output, and 80% of all tourists come from Europe. The busiest time of the year for their tourism industry is from October to March. Hence, the current state of emergency will severely affect the economy.
Electoral system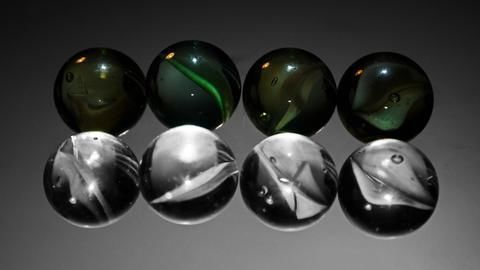 The Gambia conducts presidential elections by plurality vote (candidate with the maximum votes wins) every 5 years. Voters are given marbles instead of papers and they drop the marbles into different coloured drums representing each candidate. The system is said to be cost effective and has been reported to have a very low error rate.
The 2016 elections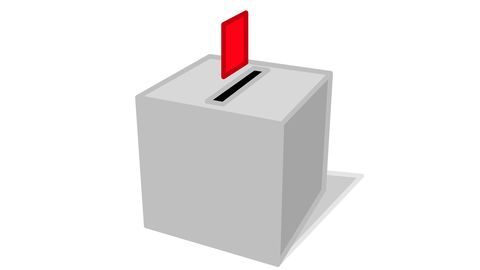 The Gambia held presidential elections on December 1, 2016. The candidates were incumbent Yahya Jammeh, businessman Adama Barrow and former National Assembly member, Mamma Kandeh. Adama Barrow won the elections with an 8.8% margin of victory over Jammeh. However, on 5 December, authorities said there had been an error in the counting and reduced Barrow's lead to 3.7%.
Jammeh backtracks, rejects results
Outgoing President Yahya Jammeh initially conceded defeat. However on 9 Januaary, Jammeh rejected the election results due to "serious and unacceptable abnormalities...during the electoral process." He imposed a 90-day emergency period in the country. He alleged that there was foreign interference in the vote.
Gambia: Barrow to be sworn-in in Senegal, Jammeh stays
The newly elected President of Gambia, Adama Barrow will take his oath as president in Senegal, as outgoing President Yahya Jammeh has refused to step down. Militaries of other West African countries have offered to step in and force a transfer of power. Several European tourists have been evacuated from the country and thousands of civilians have taken refuge in Senegal, fearing violence.
West African nations pledge military support
The Senegalese military has already been stationed at all borders with Gambia. The Nigerian military has sent aircraft, troops and a warship to help enforce a transition of power. The Economic Community of West African States, has mandated Senegal to spearhead military intervention, but only with UNSC backing. Senegal has circulated a UNSC resolution to intervene militarily in Gambia.
West African armies enter Gambia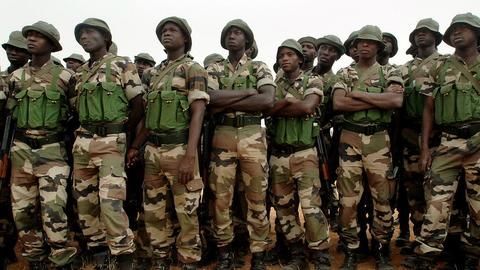 Armies of Senegal, Nigeria, Ghana, Togo and Mali crossed into Gambia to pressure Yahya Jammeh to vacate the Presidential office. Meanwhile, the Gambia's army chief Ousman Badjie refused to intervene and stop the incoming forces and celebrated new President Adama Barrow's swearing in that took place in Senegal. Analysts said it was unlikely that Jammeh would get any support to stay in power.
Former President, Jammeh leaves Gambia
Former President of Gambia, Yahya Jammeh conceded defeat and vacated the president's office. ECOWAS officials said Jammeh would travel to live in exile in Equatorial Guinea. ECOWAS president, Marcel de Souza said the military operation in Gambia had ended, although some troops would remain to ensure security. Details on how Jammeh was persuaded to leave are unknown.
Gambia: Over $11 million missing after Jammeh leaves for exile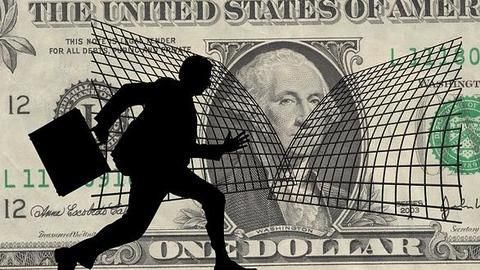 Authorities said that over $11 million is missing from government accounts in Gambia, after former President Jammeh left for Equatorial Guinea. Financial experts are evaluating the total amount of money missing from the accounts. Jammeh left with several expensive cars and other goods on a Chadian cargo plane. West African troops have entered the Gambian capital, Banjul to prepare for his arrival.