4636 deaths in the Mediterranean; 365 dead in 2-3 days
4636 deaths in the Mediterranean; 365 dead in 2-3 days
Nov 20, 2016, 06:10 am
3 min read
The UN's migration watch-body claimed that 365 people have died or are deemed missing from the recent Mediterranean shipwrecks. International Organization for Migration spokesman Leonard Doyle denounced the deaths as "a calamity in plain sight". Doyle said 4,636 people have died this year in the Mediterranean, almost 1,000 more than those who died in November 2015, marking a six-fold increase in deaths.
What is the European migration crisis?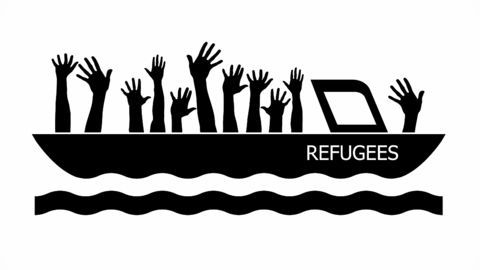 The European migrant crisis began in 2015 when a large number of migrants and refugees began their journey to Europe to seek asylum. The migrants traveled across the Mediterranean Sea or through the Southeast Europe mostly from Africa, Western & South Asia, and the Western Balkans. According to the United Nations, most migrants were seeking asylum from war-torn countries including Iraq and Syria.
Increase in the trafficking of migrants
According to reports, Italy has been witnessing a massive rise in the trafficking of asylum seekers from Libya ever since an agreement between the European Union and Turkey to halt migrants traveling to Greek islands was enforced in March 2016.
Over 200 migrants die in shipwrecks off Libya
Nearly 239 migrants have reportedly died in two shipwrecks off the coast of Libya, according to Flavio Di Giacomo, a spokesman for the United Nations International Organization for Migration. Giacomo cited accounts by survivors; the migrants are believed to be from West Africa. About 27 migrants survived as most migrants had drowned by the time rescuers arrived; 12 bodies, including three babies, were recovered.
Succumbed to waves off Libya
International Organization for Migration's (IOM) Chief Spokesman, Leonard Doyle said, "Two rubber dinghies, packed with migrants, totaling over 300 in all have succumbed to the waves off Libya in very bad weather."
Survivors brought ashore on Lampedusa Island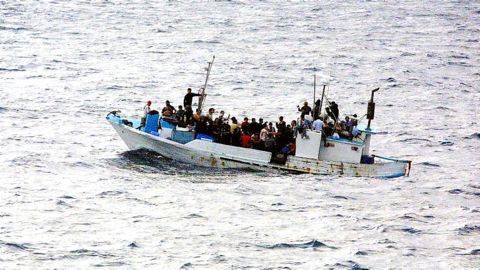 About 140 asylum seekers, including 20 women and six children, set off from Libya in a rubber dinghy around 3 am; the boat capsized 40km off Libya within hours. Two women, on a dinghy carrying 130 people, survived a second disaster that occurred at about the same time. UN Refugee Agency's spokeswoman Carlotta Sami said the survivors were brought ashore on Italy's Lampedusa Island.
4,220 lives lost in the Mediterranean so far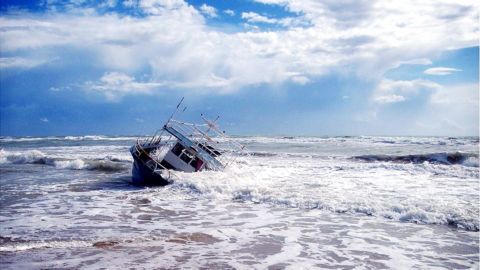 International Organization for Migration said the latest deaths meant a total of 4,220 lives had been lost in the Mediterranean Sea so far in 2016, compared to 3,777 in 2015. Italy witnessed a surge in migrant arrivals in Oct'16, with about 27,388 arriving; more than the number of arrivals in Oct'14 and Oct'15 combined. Over 158,000 migrants came to Italy in 2016 so far.
2016 could be the deadliest for migrants: UN
The United Nations has reportedly warned that 2016 could be the deadliest year yet for migrants crossing the Mediterranean. So far in 2016, nearly 330,000 asylum seekers have crossed the sea, compared to more than a million in 2015.
Smuggler often send migrants off in bad weather
The smugglers who organize/arrange the treacherous journeys overload flimsy boats and send migrants off even in bad weather. The smugglers have reportedly told migrants that European training of Libya's coastguards meant the rescue missions would be handed over to Libya soon; rescued migrants would be taken to Libya and not Italy. This possibly caused the rush to board boats as soon as possible.
Mediterranean Sea witnesses capsizing of yet another boat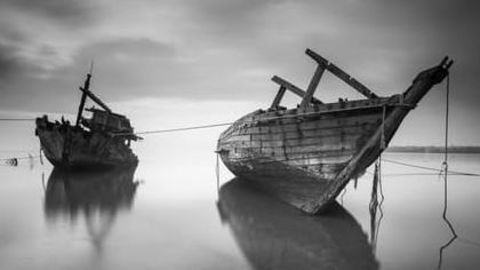 A boat carrying migrants capsized off Libya in the Mediterranean on Tuesday. According to rescue teams, 100 people were missing and feared dead. German NGO Jugend Rettet, whose boat was at the scene confirmed that 23 survivors were rescued by an oil tanker. "The crews are searching for survivors in the water and recovering dead bodies," it tweeted.