Army kills 3 Hizbul Mujahideen terrorists in J&K
Last updated on
Jan 17, 2017, 11:39 am
Days after a video surfaced of Hafiz Saeed praising terrorists for the Akhnoor attack, the army killed 3 terrorists at Awoora village in Pahalgam, Anantnag. Forces began search operations in the area after they received intelligence inputs regarding the presence of terrorists in the area. The terrorists were all identified as locals who were working with the Hizbul Mujahideen.
Hafiz Saeed threatens "surgical strike" against India
Hafiz Saeed has threatened to conduct a "surgical strike" in Jammu and Kashmir by Kashmiri militants. He said the attack "will be long remembered." Last week, he criticized Pakistani PM Nawaz Sharif for giving a "cool" response to India over its alleged atrocities in Kashmir, adding that the valley needed Pakistan's "full practical support."
Who is Hafiz Saeed?
Hafiz Saeed is the founder of the terror outfits Jamaat-ud-Dawa and Lashkar-e-Taiba. India alleges that he is the mastermind of the 26/11 Mumbai attack. He is an internationally designated terrorist and the US has placed a $10 million bounty on his head. Interpol has issued a red corner notice on him. Despite this, he lives openly in Pakistan.
Hafiz Saeed says Pak Mujahideen attacked Akhnoor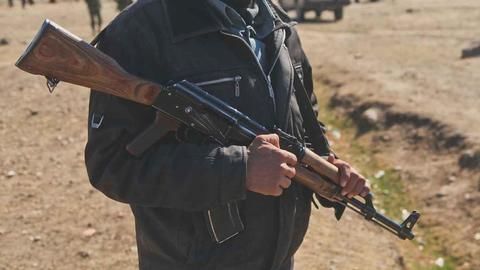 LeT Chief Hafiz Saeed stated that Pakistani terrorists carried out the attack on the army camp in Akhnoor. Describing the attack as a "surgical strike", Saeed said 4 Pakistani terrorists entered the camp, "cleaned up 10 rooms and killed 30 soldiers...and all four came back safely." Saeed appeared on a video speaking at a gathering of JuD operatives at Muzaffarabad in PoK.
Army rubbishes Saeed's claims
The Indian Army has rubbished Saeed's claims saying, "there has been no 30-person casualty count in Akhnoor."