Trump may mediate Indo-Pak peace process
Trump may mediate Indo-Pak peace process
Apr 04, 2017, 03:13 pm
4 min read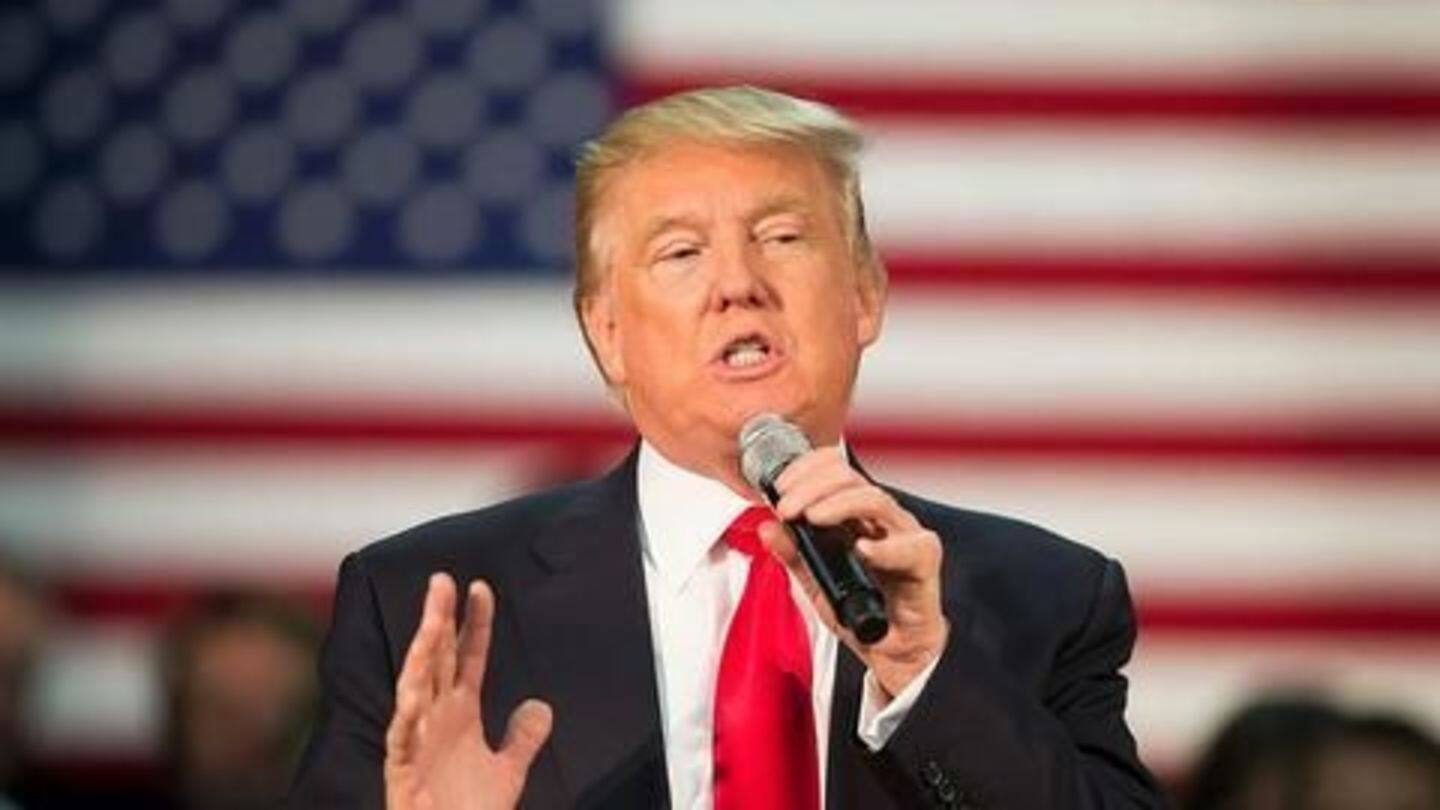 US ambassador to the UN Nikki Haley hinted that US President Donald Trump may involve himself in the Indo-Pak peace process. She said the Trump administration "is concerned about the relationship between India and Pakistan," and "wants to see how we de-escalate any sort of conflict." She said the government wants to play a "proactive" role in the peace process.
India's up-and-down ties with the US
Since India's independence in 1947, its ties with the United States have been on an up-and-down trajectory. India and US had initially maintained friendly relations until 1954; Prime Minister Jawaharlal Nehru even visited the US in 1949. In 1954, US made Pakistan a Central Treaty Organization (CENTO) ally while India built strategic and military ties with the Soviet Union to counter Pak-US relations.
America's support to Pakistan in 1971
In 1962, despite some issues, the US supported India during the Sino-Indian Border Conflict and provided arms and air assistance on PM Nehru's request. In 1963, US-based Agronomist Norman Borlaug's collaboration with MS Swaminathan resulted in India's 'Green Revolution'. In the 1971 Indo-Pak War, despite Pakistan's violations, America supported Pakistan. India's first nuclear test in 1974 contributed to a two-decade estrangement with the US.
Nuclear Non-Proliferation Act
In 1978, the US enacted the 'Nuclear Non-Proliferation Act' requiring nations not included (also India) in the Non-Proliferation Treaty (NPT) to allow inspections of their nuclear facilities by 'International Atomic Energy Agency'. However, India's refusal prompted the US to end all nuclear assistance to it.
US imposes economic sanctions on India
In 1984, toxic gas and chemical leak at US-owned Union Carbide Pesticide Plant in Bhopal killed thousands; India's unsuccessful extradition of the company's CEO for criminal prosecution complicated the Indo-US ties further. However, India launched economic reforms that expanded its ties with the US in 1991. India's 1998 nuclear device tests ultimately damaged its relations with the US, which imposed economic sanctions on India.
Indo-US ties warmed during President Bush's administration
In 2001, President George Bush's administration lifted all sanctions imposed on India. In 2005, the countries signed the New Framework for establishing Indo-US Defense Relationship. In 2005, the Civil Nuclear Cooperation Initiative was approved, which lifted a 30-year-prohibition on US' trade with India. The deal was finalized during Bush's 2006 India trip making India the only non-NPT country allowed to participate in nuclear commerce.
US and India establish deeper ties
In 2010, the US and India established deeper ties through 'Economic and Financial Partnership' and 'Strategic Dialogue'. US President Barack Obama visited India and backed its bid for a permanent UN Security Council seat. In 2011, the two countries signed a MoU to promote cyber-security cooperation. Ahead of Indian assembly polls, the arrest of an Indian diplomat in the US slightly soured the ties.
Trump invites Modi to America during phone call
President Donald Trump has invited PM Narendra Modi to visit the US later this year during a phone call between both leaders. The White House said Modi and Trump discussed "opportunities to strengthen" the Indo-US partnership in "areas such as the economy and defence." Trump was largely positive about India during his election campaign and praised Modi for championing bureaucratic reform and economic growth.
Trump calls India "a true friend"
"President Trump emphasized that the US considers India a true friend and partner in addressing challenges around the world," the White House said
White House: President Trump would host PM Modi this year
In a statement on Tuesday, the White House said President Trump was looking forward to host Prime Minister Modi later this year. On Monday, Trump called Narendra Modi to offer his congratulations for BJP's recent victories in the assembly elections. Trump also expressed his support towards Modi's economic reforms and said he has great respect for Indians.