US lawmakers slam CNN anchor for 'racism' against Ananya Vinay
US lawmakers slam CNN anchor for 'racism' against Ananya Vinay
Jun 07, 2017, 02:33 pm
2 min read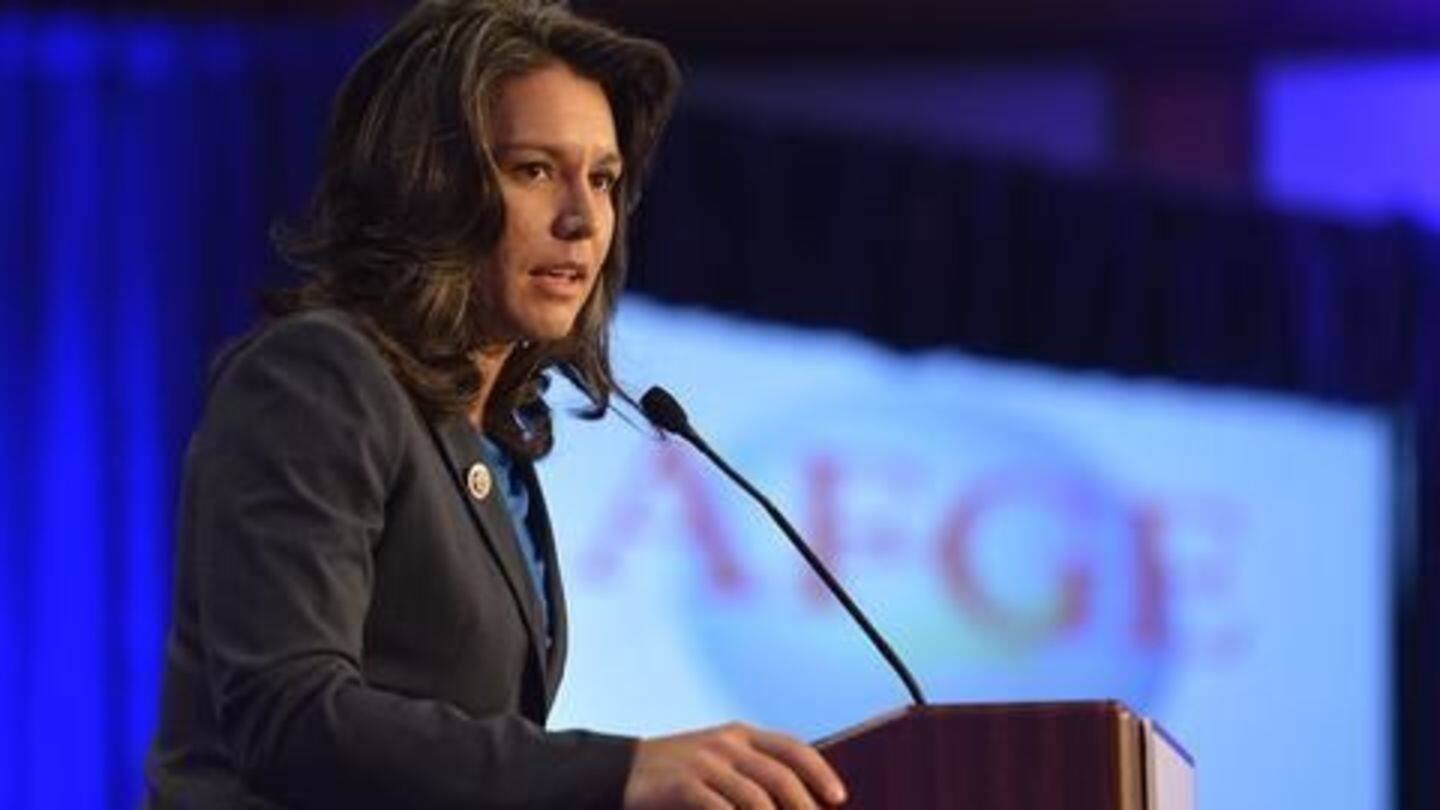 Two US lawmakers, Congressman Raja Krishnamoorthi and Congresswoman Tulsi Gabbard, have slammed CNN anchor Alisyn Camerota for 'racist' remarks against Indian-American Spelling Bee winner Ananya Vinay. Krishnamoorthi called it disappointing that a show which should have celebrated her success had "instead other-ised her and the Indian-American community". Gabbard termed it "further evidence of the need for America…and CNN…to get educated about Hinduism & India".
CNN anchor makes fun of Indian-American spell bee winner
A CNN anchor is under fire for 'racist' comments against 12-year-old Ananya Vinay, Indian-origin winner of the 2017 American Spelling Bee. Vinay was being interviewed by Alisyn Camerota and Chris Cuomo, when the former asked her to spell 'covfefe'. Then, in a eyebrow-raising statement, Camerota said, "We're not sure that its root is actually in Sanskrit, which is what you're probably used to using…"
Ananya Vinay from California was the 13th consecutive Indian-American kid to win the US National Spelling Bee on June 2. At the end, she was competing opposite Rohan Rajeev, another Indian-American, but took the title after correctly spelling "marocain".
What exactly happened on the show?
Ananya was asked on the show to spell 'covfefe', a word US President Donald Trump wrote on Twitter while presumably trying to type "coverage". Just like in the spelling bee competition, Ananya asked for its definition and origin, to which the anchors replied "gibberish". She spelt it "cofefe". Camerota then corrected her and remarked on her being "used to using" Sanskrit.
Twitterati up in arms against anchor's comment
"CNN guesses the US national spelling bee winner is 'used to using' Sanskrit. If she were Jewish would u say 'your real language is Hebrew'," tweeted @SusanBenesch. "Really @CNN Sanskrit? Pile on the ignorance & racism #ScrippsNationalSpellingBee champions experience every year. Ananya deserves better," said @SaraKAhmed. "Dear @CNN, Ananya is used to using English letters because she's from Fresno, CA," clarified @Patricia_DSC.
A CNN spokesperson defended Camerota, saying her comment had nothing to do with Ananya's heritage. "Alisyn made the same reference to the root of 'covfefe' in an earlier panel discussion," she said, adding, "If she's guilty of anything, it is recycling a joke."