India adamant on Indus Waters, may push for Teesta deal
India adamant on Indus Waters, may push for Teesta deal
Written by
Ramya Patelkhana
Mar 27, 2017, 08:54 am
4 min read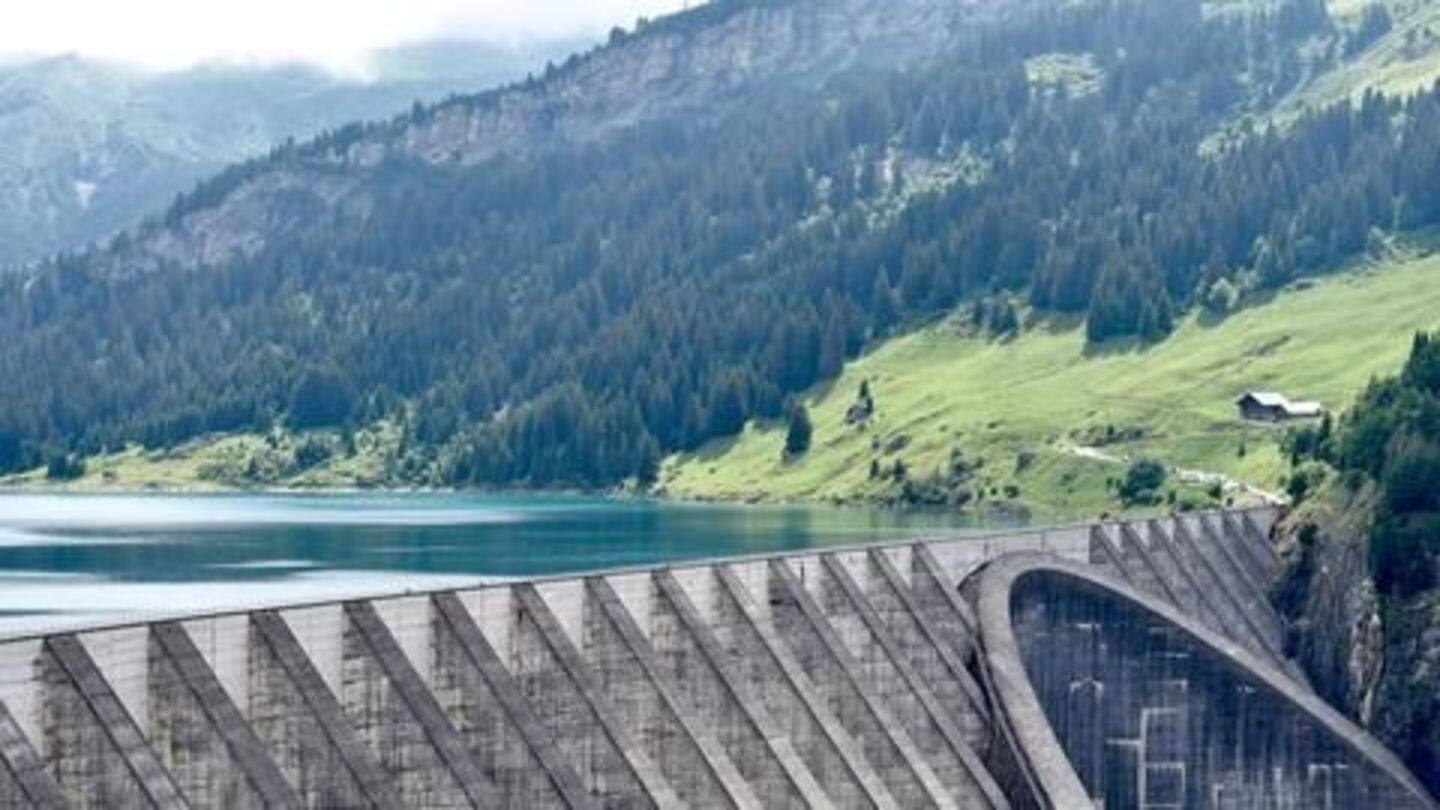 India will continue using its share of the Indus waters, and will not change its plans of constructing the Miyar dam in J&K. However, Pakistan insists on World Bank intervention. Meanwhile, the government is also attempting to conclude the Teesta water sharing agreement with Bangladesh soon. However, the West Bengal government and Mamata Banerjee expressed concern over the modalities of the deal.
About the Indus Waters Treaty
The Indus Waters Treaty, brokered by World Bank, was signed by the then-Indian Prime Minister Jawaharlal Nehru and Pakistani President Ayub Khan on 19 September 1960. It administers how Indus river and its tributaries would be utilized. India governs Beas, Ravi, and Sutlej; Pakistan governs Indus, Chenab, and Jhelum. However, India is allowed to use 20% of Indus water for irrigation, power-generation, and transportation.
Permanent Indus Commission
Permanent Indus Commission (PIC), a bilateral commission, implements, manages and solves the disputes arising over water sharing. It is mandatory for the PIC to meet alternately in India and Pakistan at least once in a fiscal year.
Indus Waters Treaty: Permanent Indus Commission meet in Pakistan
The 113th Meeting of the Permanent Indus Commission has begun on 20th March in Islamabad. A ten-member Indian delegation led by India's Indus Water Commissioner PK Saxena and comprising External Affairs Ministry officials and technical experts would take part in the two-day meeting. Design aspects of India's Pakal Dul, Lower Kalnai, and Miyar hydroelectric plants and other water-related issues are expected to be discussed.
Talks suspended after Uri attack
The PIC meeting is being held after a gap of two years; the last one took place in May'15 in New Delhi. Following the deadly Uri attack by Pakistan-based outfits, India suspended talks on the Indus Waters Treaty, nearly six months ago.
Objections over Uri-II and Chutak projects
Pakistan had raised concerns over the designs of 240 MW Uri-II and 44 MW Chutak hydroelectric projects, constructed in Baramulla and Kargil districts of Jammu and Kashmir respectively. It said these projects will deprive Pakistan of its water share under the treaty. However, Pakistan withdrew its objections after India provided details of these projects at a meeting held in May 2010.
Pakistan approaches World Bank
Pakistan has been flagging concerns over the designs of five Indian hydroelectric projects: 1000 MW Pakal Dul, 850 MW Ratle, 330 MW Kishanganga, 120 MW Miyar, and 48 MW Lower Kalnai. The projects are being built or planned in the Indus river basin. Contending the projects violate the treaty, Pakistan approached the World Bank in Aug'16 to raise issues over Kishanganga and Ratle projects.
Three Indian hydroelectric projects on Chenab's tributaries
Pakistan said the designs of Pakal Dul, Miyar, and Lower Kalnai projects on Chenab's tributaries, which are expected to be discussed at the meeting, are not in line with the treaty. Pakal Dul and Kalnai projects are being constructed in J&K at a cost of Rs. 7,464cr and Rs. 396cr, respectively. The estimated cost of Miyar project in Himachal Pradesh is Rs. 1,125cr.
Indian, Pakistani officials to meet over Kishanganga, Ratle projects
India and Pakistani officials will meet in Washington during April 11-13 to discuss the Kishanganga and Ratle hydropower projects. Pakistani Water Minister Khawaja Asif said the talks had been brokered with the help of US and World Bank. However, he didn't comment on whether it could imply resumption of bilateral dialogue, which has remained suspended since a series of 2016 terror attacks.
Indus Waters Treaty: Indian sources deny meet with Pakistan
After Pakistan announced a meet with Indian officials in April on the Indus Waters Treaty, sources in New Delhi said it is unlikely in the present bilateral environment. They also denied having received any intimation from the World Bank regarding a meet. Sources also denied Pakistani media reports of India agreeing to halt the Miyar hydroelectric project in Jammu and Kashmir.