Iran-US tensions rise amid new sanctions threat
Iran-US tensions rise amid new sanctions threat
Written by
Sripriya Yegneswaran
Jan 01, 2016, 05:25 pm
5 min read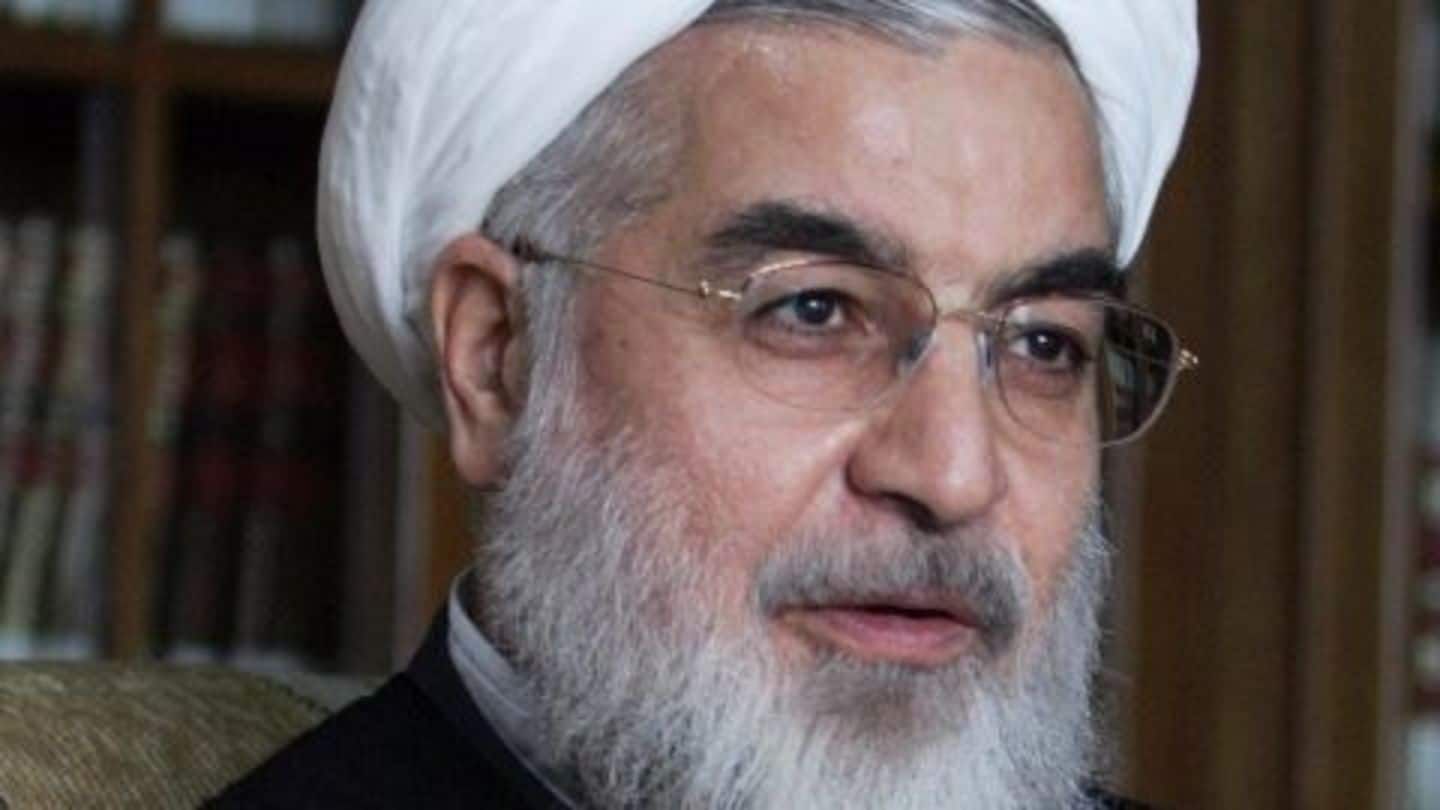 Iranian President Hassan Rouhani ordered the country's missile program to proceed "with high speed", in response to threats of renewed sanctions by the US. The US Treasury Department recently announced that it was considering sanctions against a number of Iranian individuals and agencies linked to the country's missile program. The new sanction threats come on the heels of Iran's recent ballistic missile threat.
In 2002, protesters in Iran uncovered two nuclear facilities that weren't declared to the International Atomic Energy Agency. Since then, western powers have been trying to curb Iran's nuclear program.
Iran Nuclear Talks kick off
P5+1 nations (US, UK, Germany, China, France, Russia) and Iran began talks to reach a final settlement on the latter's controversial nuclear programme. Election of Hassan Rouhani in 2013 as the president of Iran gave hopes of a compromise. Iran's Supreme Leader Ayatollah Ali Khamenei, who has the final say on all matters of Iran, said that talks "will not lead anywhere".
Talks fail, but US sees progress
US Secretary of State, John Kerry said that there has been 'real and substantial' progress over the nuclear agreement with Iran. After several meetings between Kerry and the Iranian foreign minister, the deadline for achieving a comprehensive deal had been extended till 30 June. This is the second extension given to the deadline, which gave a major boost to Obama's critics in US.
The P5+1 want to stop Iran from making a nuclear weapon. They want Iran's nuclear infrastructure dismantled and frequent international inspections allowed. In return, they will ease financial sanctions on Iran.
US threatens new sanctions on Iran
The US Senate voted unanimously to slap new economic sanctions on Iran in case it violates the nuclear deal which it is expected to reach with the world powers. Since it is a resolution, it did not carry the weight of a law, but it highlighted the senators' opinion. The self imposed deadline to finalize a framework for the deal was 31 March.
Lift sanctions to sign deal: Rouhani
Iranian President said that the deal would be signed only if all the sanctions were lifted on the same day. US said that sanctions would be phased out gradually according to the final nuclear pact. With the deadline fast approaching, the six superpowers were expected to meet soon to give final touches to the deal.
Iran takes a step back on nuclear talks
A week before the deadline for the final agreement between Iran and world powers on the former's nuclear program, Iran's supreme leader, Ayatollah Ali Khamenei seems to be taking a different path. Khamenei has asked for lifting of most sanctions before Iran dismantles a fraction of its nuclear infrastructure and before international inspections begin. He also reiterated his refusal to allow military sites' inspection.
Nuclear deal finalized between Iran and major powers
The long-drawn negotiations between Iran and the 6 major powers have come to an end; Iran will have to curb its nuclear programme in exchange for a reprieve from sanctions. According to the draft deal, UN inspectors will gain access to inspect suspected Iranian nuclear sites. The resolution will be adopted in July and by early 2016, both sides will take the required steps.
Iran parliament backs the nuclear deal
Iran's parliament ratified a settlement on its nuclear programme and "agreed with the six world powers". The deal was announced with 161 votes in support, 59 opposing and 13 abstentions. The deal, struck in July, approves the lifting of sanctions in return for Iran restricting sensitive nuclear exercises. However, the Iranian parliament asserted that international inspectors would only have checked admittance to military sites.
Iran tests new missile, breaches UN resolution
Iran tested an 1800-2000 km range- nuclear capable missile on Nov 21 in a breach of UN resolutions that banned Iran from conducting ballistic missile tests. The US voiced concerns over the development and decided to take up the matter with the UN Sanctions Committee. President Obama stated that the test would not derail the US-Iran nuclear deal, but raised concerns over Iran's intentions.
Iran to ship enriched uranium to Russia
Iran will ship 9 tonnes of enriched Uranium to Russia, in a bid secure relief from international sanctions and implement the nuclear deal it reached with world powers in July. Under the deal, Iran will have to reduce its stockpile of enriched uranium to 300 kg. IAEA chief Yukiya Amano said it was "not impossible" that sanctions could be lifted in January 2016.
Iran's Uranium ships reach Russia
Keeping its word on the historic nuclear accord with world powers, Iran sent a large shipment of 8.5 tonnes of low-enriched uranium materials to Russia. The US Secretary of State, John Kerry said this was "significant progress" in Tehran's accomplishment of a deal to check its development of nuclear weapons. The US has promised to lift sanctions once Iran's compliance has been verified.