ISIS claims killing of Hindu monastery worker
ISIS claims killing of Hindu monastery worker
Written by
Gaurav Jeyaraman
Jun 12, 2016, 04:59 pm
4 min read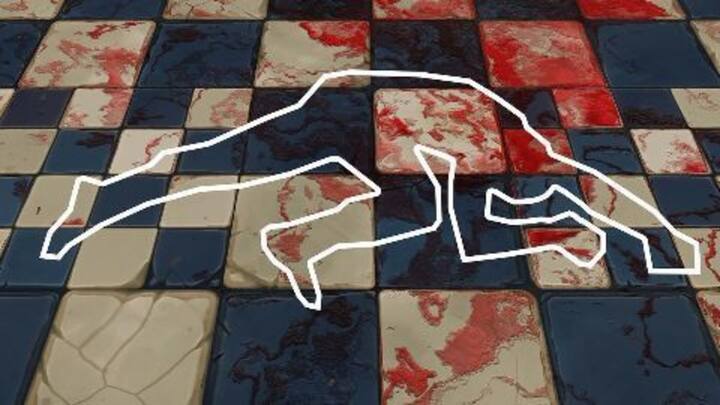 ISIS has claimed responsibility for the killing of a Hindu priest who was stabbed to death in a Monastery in Bangladesh. It is the latest in a series of attacks on minority groups in the country, and the third in a single week in the country. The claim was carried by ISIS's Amaq news agency. However, officials continue to deny ISIS's presence in Bangladesh.
Increasing instances of terror in Bangladesh
Since September 2015, there have been increasing instances of terrorist strikes targeting minority groups in Bangladesh. While the Islamic State has claimed several of these killings, their claims could not be verified.
ISIS claims killing of Japanese worker
A Japanese man was killed by two unidentified gunmen in northern Bangladesh, less than a week after the killing of an Italian aid worker in Dhaka. A suspected Islamic State account issued a statement online claiming responsibility for Mr. Kunio Hoshi's killing. The same account, also claimed responsibility for the killing of Cesare Tavella, in Dhaka in September. Bangladeshi officials have refuted the claims.
ISIS claims attack on Shia procession
Three bombs exploded during a giant procession in Dhaka, commemorating the Shiite Muslim holiday of Ashura, killing one person and wounding dozens more. The bombings designated the first time Shiite Muslims had been targeted in Bangladesh, officials said. A social-media account believed to be operated by the Islamic State published a statement claiming responsibility for the bombing. Bangladeshi officials were investigating the attack.
ISIS claims expansion to South Asia
The Islamic State group claimed to have appointed a leader in Bangladesh as its fighters continue to claim attacks across the globe. The claim comes in the latest release of Dabiq, in an article titled "The Revival of Jihad in Bengal". Authorities in Bangladesh have refuted the claim stating that no presence of ISIS has yet been detected in the country.
Shia mosque bombed, ISIS claims responsibility
Militants affiliated with the ISIS said they were behind a deadly attack on a Shiite mosque in Bangladesh which killed one person and injured dozens more. About 20 people were conducting their evening prayers inside the mosque in Bogra,125 miles northwest of Dhaka, when the bomb exploded. Bangladeshi officials have refuted ISIS's claims, stating that the attacks were carried out by local militants.
ISIS claims killing of Hindu priest in Bangladesh
The ISIS claimed the gruesome killing of Jagneshwar Roy, a Hindu head priest in Bangladesh at a temple at Sonapota village bordering India. This is the first attack by the dreaded terror group against a Hindu in Bangladesh. ISIS claimed responsibility for killing Mr Roy in a communique posted by the ISIS-linked Amaq News Agency. The ISIS's claim could not be independently verified.
Bangladesh: ISIS claims killing of Shia preacher
The ISIS claimed the killing of a top Shia preacher and homeopathic doctor, who was stabbed to death in southwestern Bangladesh. Abdur Razzak, 48, was hacked to death by unidentified men in Kaliganj town in Jhenaidah district. Authorities in Bangladesh have denied claims that ISIS was involved and blamed the incident on the Ansarullah Bangla Team, a violent militant outfit active in Bangladesh.
ISIS claims killing of another Hindu in Bangladesh
The Islamic State terror group has claimed responsibility of killing a Hindu tailor in Bangladesh's Tangail district. According to SITE Intelligence, Nikhil Chandra Joarder, was hacked to death by ISIS militants in Gopalpur, Bangladesh. Police said unidentified assailants on motorbikes killed Joarder in front of his tailoring shop. They added that the modus operandi was similar to the killings of secular bloggers in Bangladesh.
8 Bangladeshis detained over ISIS links
Singapore has detained eight Bangladeshi workers on suspicion of planning attacks linked to the Islamic State group in their home country. Singapore's Ministry of Home Affairs said that the eight construction and marine workers were detained for allegedly being part of the group Islamic State in Bangladesh It added that they were arrested under Singapore's Internal Security Act, which allows for detention without trial.
ISIS to announce Bangladesh branch
According to sources, the Islamic State terror group intends to announce "an affiliate" in Bangladesh, where it has already "designated a local leader." The announcement is supposed to come as the group is allegedly preparing for a global surge of activities before and during Ramadan, which falls between 6 June and 5 July. However, Bangladeshi authorities continue to deny reports of ISIS in Bangladesh.
ISIS claims killing of homoeopathic doctor in Bangladesh
In a sign of increasing threats to secular thinkers and alternative practitioners, ISIS claimed responsibility for the killing of a homoeopathic doctor in western Bangladesh. The ISIS-affiliated Amaq news agency said "Fighters from the Islamic State assassinated a doctor in Kushtia, western Bangladesh." The 58 year old doctor was on his way home when he was assaulted by machete wielding militants.