Srinivas Kuchibhotla killing: Kansas man indicted on hate crime charges
Srinivas Kuchibhotla killing: Kansas man indicted on hate crime charges
Jun 10, 2017, 11:12 am
3 min read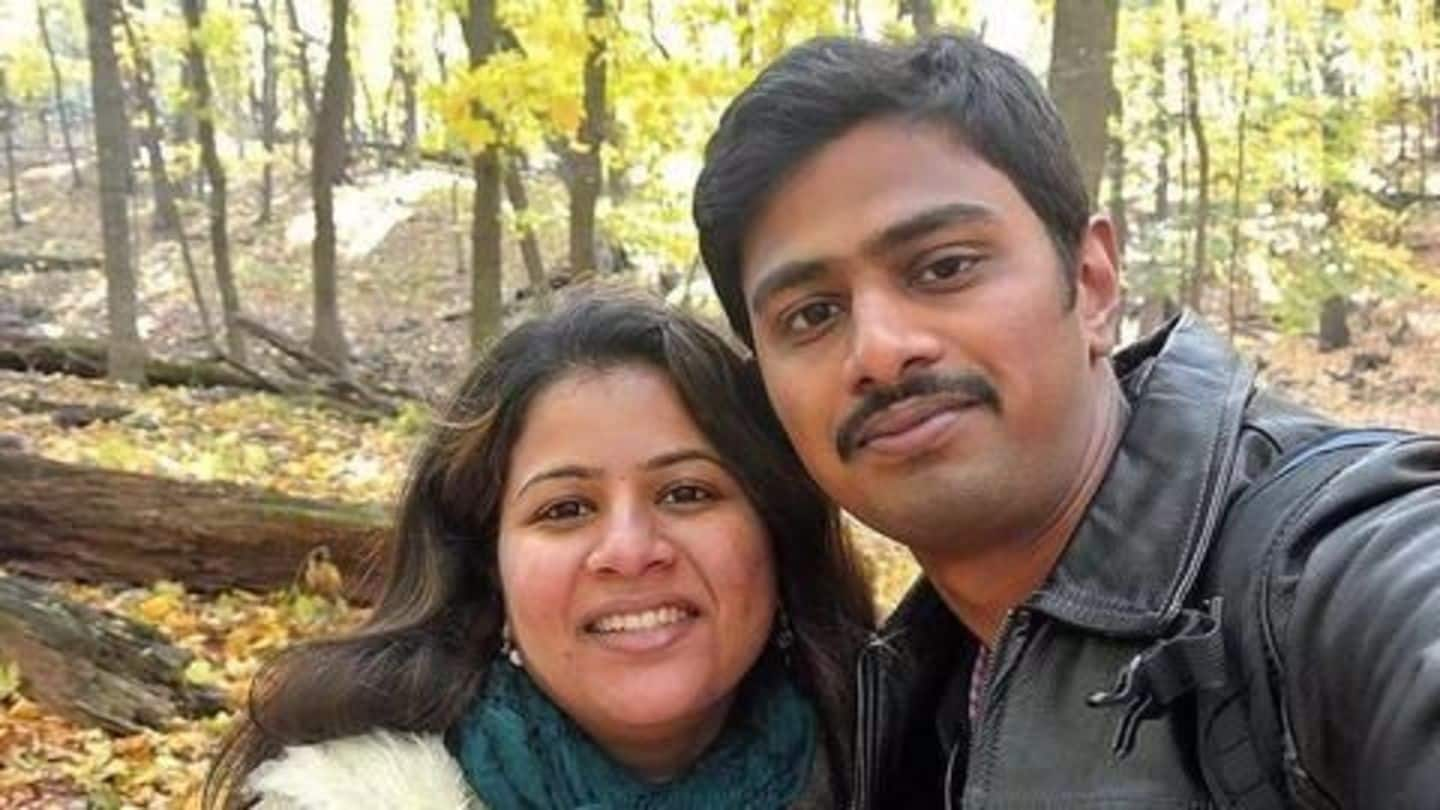 Adam Purinton, accused of killing Indian techie Srinivas Kuchibhotla and injuring two in a Kansas bar, was indicted on federal hate crime and firearms charges. Purinton is accused of shooting and killing Srinivas, and attempting to kill another Indian Alok Madasani because of their race, color, religion, and national origin. The US Navy veteran faces a maximum penalty of death or life imprisonment.
Indian engineer shot in possible hate crime
An Indian-American IT engineer Srinivas Kuchibhotla was shot and his colleague Alok Madasani wounded by a white man hurling racial slurs at the two. Adam Purinton, the alleged gunman, mistook the two Indians to be Middle Easterners; he was heard shouting, "Get out of my country." Another white man Ian Grillot had intervened to stop Purinton. Kuchibhotla died in the hospital.
Series of events at the Kansas bar
The two Indians Kuchibhotla and Madasani were at Austins Bar and Grill for about half an hour. According to the bartender Garret Bohnen, 51-year-old navy veteran Adam Purinton threw racial slurs at the Indians. 24-year-old Ian Grillot hit until 9 shots had been fired; suspecting Purinton's gun to be empty, he intervened. Purinton shot at Grillot, and the bullet missed a major artery.
Five hours after the shooting took place, Adam Purinton was arrested at a bar in Clinton, Missouri (70 miles away). According to the police, the barman tipped them off that a customer had admitted to shooting two men. Purinton has been charged with pre-meditated first-degree murder; his bond has been set at 2 million US Dollars.
Investigating the 'hate crime'
Director of Government relations at the Hindu American Foundation, Jay Kansara said, "We call upon the US Department of Justice and local law enforcement to investigate this murder as what it is, a hate crime. Anything less will be an injustice to the victims."
Telugu community in US issues advisory for community members
After the Kansas shooting that killed Indian techie Srinivas Kuchibhotla, Virginia-based Telangana American Telugu Association (TATA) has listed dos and don'ts for the community on Facebook. Some tips include: "Do not get into argument with others at public places." "Please see if you can communicate in English in public places." TATA president-elect Mahender Reddy Musuku has planned awareness drives about India and Indians.
FBI probing Kansas shooting as hate crime
FBI is probing the shooting that killed Indian techie Srinivas Kuchibhotla and injured Alok Madasani as "hate crime", as an American opened fire on them after shouting ethnic slurs. Ian Grillot, an American, was also shot at and injured when he tried to save the two. Adam Purinton has been charged with premeditated first-degree murder and two counts of attempted premeditated first-degree murder.
$100,000 raised for Kansas shooting survivor
The Indian-American community honoured 24-year old Ian Grillot, who was shot at for standing up to the Kansas city shooter, as 'A True American Hero' at the 14th annual gala of India House Houston. The community also raised $100,000 to help him buy a house in his hometown, Kansas. The move was supported by Dr Anupam Ray, the Consul General of India in Houston.