Malaysia releases North Korean detainee in Kim Jong-nam murder
Malaysia releases North Korean detainee in Kim Jong-nam murder
Mar 03, 2017, 04:40 pm
5 min read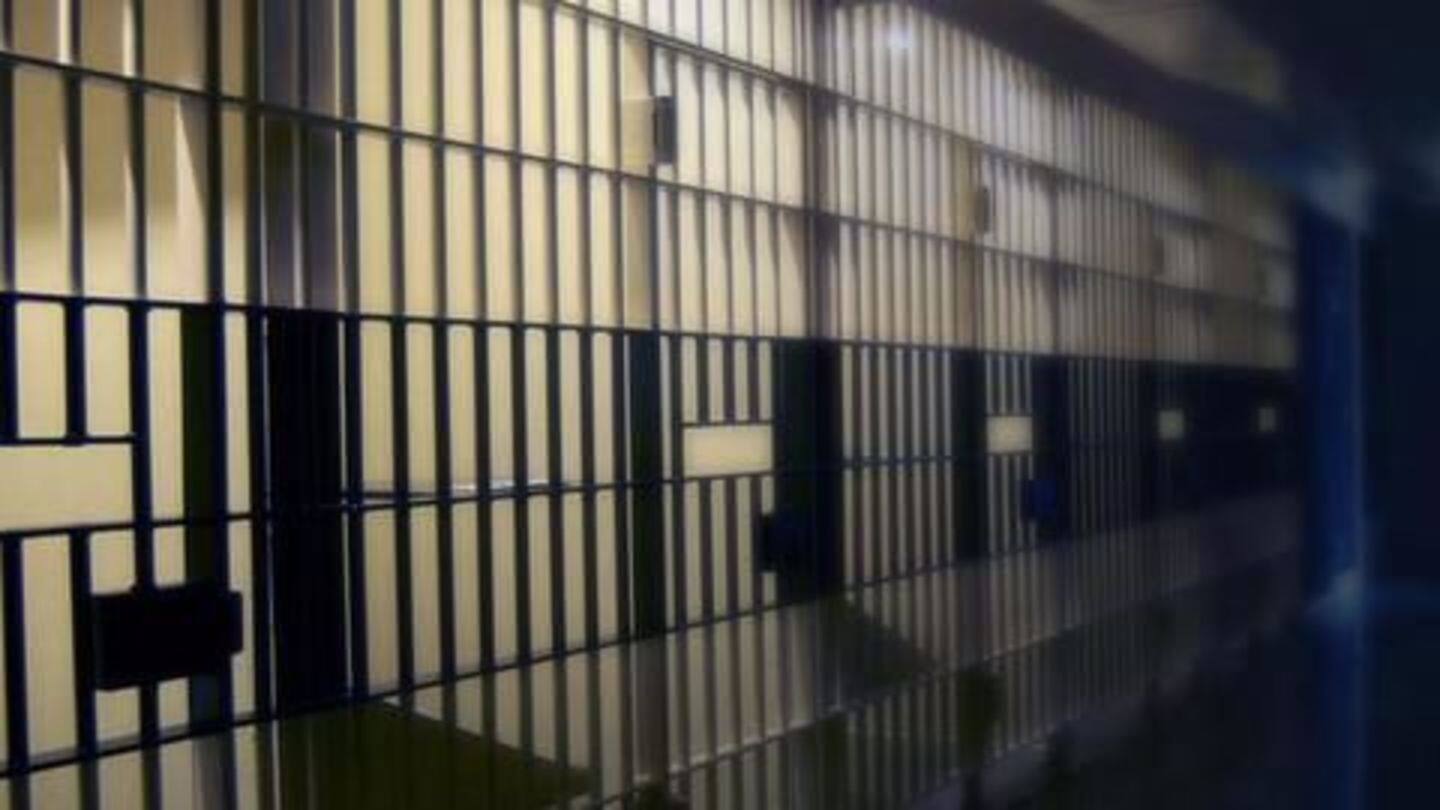 Malaysian authorities have released the only North Korean who was detained in connection with the assassination of Kim Jong-nam. Authorities said there was insufficient evidence to charge Ri Jong Chol, and have deported him on immigration offences. He will return to North Korea and faces no further charges. Meanwhile, an arrest warrant was issued for a North Korean airline employee in the case.
Kim Jong-nam was born on 10 May 1971, and was the son of Kim Jong-il's first wife, Sung Hae-rim. Though older than Kim Jong-un, he was bypassed for succession after being caught trying to enter Japan under a false passport in 2001. He reportedly fell-out with his father, when he confessed that he was trying to visit Tokyo-Disneyland.
Kim Jong-nam kept a low profile, traveling under pseudonyms. He spent much of his time travelling between Singapore, China and Macau. He is said to be an avid gambler. He openly called for Chinese-style reforms in North Korea, denouncing Kim Jong-un's regime.
Kim Jong-un's half-brother assassinated
Authorities have confirmed that Kim Jong-nam, the half-brother of Kim Jong-un has been assassinated while waiting for a flight in Malaysia. The attackers have not been identified yet and the motive for the assassination is yet to be ascertained. Initial reports indicate that he was poisoned by a female assassin. A post mortem is yet to be conducted.
Kim Jong-nam on Kim Jong-un's dictatorship
Kim Jong-nam, the eldest son of the late North Korean leader Kim Jong-il, despite not holding any official titles or playing any part in North Korea had described his half-brother's regime as "a joke to the outside world."
Could North Korea be responsible?
North Korea has a history of assassination attempts. In 1968, a team of commandos were sent in to assassinate the South Korean President. The mission failed, but they managed to kill over 90 South Korean security forces. In 1983, a botched assassination attempt left 17 South Korean officials, including four ministers dead in Myanmar, but South Korean President Chun Doo-hwan arrived late, and survived.
Malaysia detains suspect in Kim Jong-nam murder
Malaysian police have detained a woman in connection with the assassination of Kim Jong-un's brother, Kim Jong-nam. The woman is said to have a Vietnamese passport. She was identified through CCTV footage and was alone when arrested. Authorities are in the process of identifying more suspects in the case who they all believe are foreign nationals, most likely North Koreans.
North Korea: Second woman arrested for poisoning Kim Jong-nam
Kim Jong-nam died on Monday while waiting for his flight at Kuala Lampur, Malaysia. One woman, traveling on a Vietnamese passport, is due to appear in court for the same. According to inspector general of the Royal Malaysia Police, the second woman was arrested on Thursday in connection with Kim Jong-nam's death. She was traveling on an Indonesian passport.
North Korean national arrested for Kim Jong-nam at Kuala Lumpur
46-year-old North Korean national Ri Jong Chol has been arrested for the killing of North Korean leader Kim Jong-un's half-brother, Kim Jong-nam, at Kuala Lumpur Airport. Earlier, another man and two women were arrested in the case. According to police, the killers sprayed a poisonous substance into Kim Jong-nam's face while he was waiting to board a flight to Macau on February 13 morning.
Senior NKorea embassy official suspected in Kim Jong-nam's murder
Malaysian Police are seeking two more suspects in Kim Jong-nam's murder - the second secretary of the North Korean embassy in Kuala Lumpur, and another linked to North Korea's state airline, Air Koryo. While one North Korean suspect is in custody, four others are believed to have fled Malaysia. An Indonesian and a Vietnamese woman, who wiped toxin on Jong-nam's face, are in custody.
Family members of the Vietnamese suspect in Kim Jong-Nam's murder seem shocked and claim that Doan Thi Huong (the suspect) was only renowned for her fashion, funky hairstyles and foreign boyfriends.
"VX nerve agent", most toxic chemical weapon, killed Kim Jong-nam
Malaysian police said Kim Jong-nam was killed by "VX nerve agent" (S-2 Diisoprophylaminoethyl methylphosphonothiolate), the most toxic of the known chemical warfare weapons, that the UN classifies as a weapon of mass destruction. Traces of the agent were found in swabs of Jong-nam's eyes and face. Other exhibits are being examined. Police are investigating how the banned substance entered the country.
Was paid $90 for 'prank': Suspect in Kim Jong-nam's assassination
An Indonesian woman, arrested for the assassination of Kim Jong-nam, said she was paid $90 for what she believed was a prank. Earlier too, Siti Aisyah claimed she was duped into the attack, but Malaysian police said she and another woman currently under arrest knew what was happening. Police said they obtained the poison, which was used to kill Jong-nam, from North Korean men.
Kim Jong-nam murder: Female suspects to be charged with murder
Malaysia's Attorney-General Mohamed Apandi Ali said Doan Thi Huong and Siti Aisyah would be formally charged with the murder of Kim Jong-nam and could face the death penalty if convicted. However, the two women have stated that they thought they were participating in an elaborate prank on television. Even so, Ali said "They will be charged in court under Section-302 of the penal code."