Displaced Nigerian women protest against conditions
Displaced Nigerian women protest against conditions
Written by
Sripriya Yegneswaran
Edited by
Vaneet Randhawa
Mar 08, 2017, 03:00 am
4 min read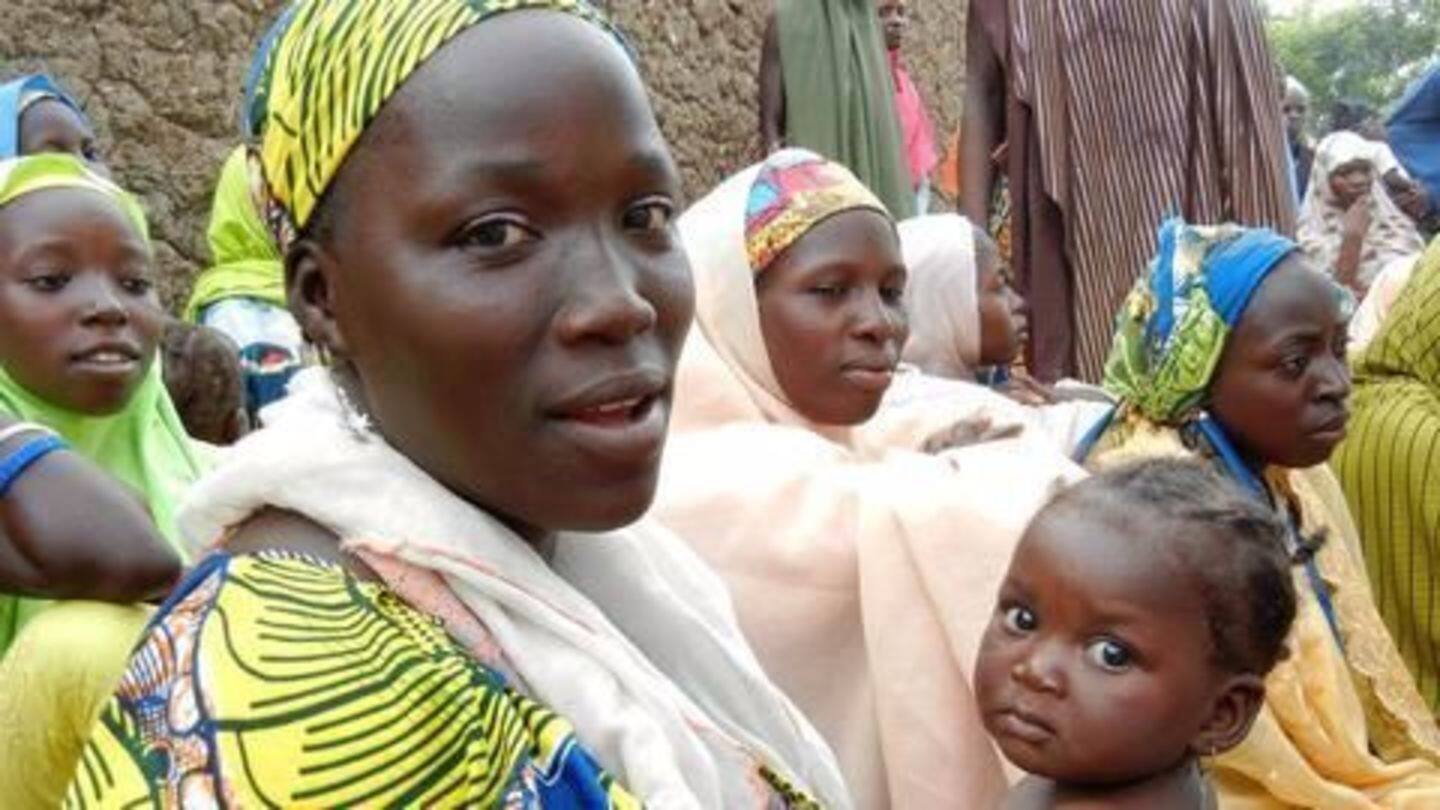 Thousands of Nigerian women who were forced to flee their homes due to Boko Haram militants held a protest against the conditions in the Teachers Village camp near Maiduguri, where they have been living. During a visit by ambassadors from the UNSC, they accused local aid agencies of diverting assistance. They said they sought to draw global attention to the crisis.
Boko Haram raises its ugly head
Boko Haram was founded in 2002 in Nigeria. It initially focused on opposing Western-style education. It began its military operations in 2009 and has killed at least 17000 civilians since then. It promotes a version of Islam which makes it "haram" (forbidden) for Muslims to be a part of any political/social activity which has anything to do with the West.
Boko Haram's official name is Jama'atu Ahlis Sunna Lidda'awati wal-Jihad, which in Arabic means "people committed to the propagation of the Prophet's teachings and Jihad".
276 Nigerian girls disappear into thin air
276 female students were kidnapped on 14-15 April 2014, from a school in Nigeria. Boko Haram claimed responsibility for this event. It was feared that the kidnappings were aimed at using the targets for human trafficking and as a ploy to browbeat the "civilian population into resistance." The Nigerian police had offered 50 million Naira ($300,000) for any leads.
According to experts, a slow international response to Boko Haram's insurgency in Nigeria has added to its escalation from a group of raiding militants into an Islamist insurgency and a much greater threat. Former U.S. ambassador Robin Sanders claimed that Nigerian military lacked the experience and equipment to fight the Boko Haram and that international response was not solely to be blamed.
Boko Haram kills 2,000 civilians
Boko Haram militants killed as many as 2000 people in a raid in 16 northern Nigerian villages in one of the deadliest attacks. The raid started on 3 January and began with Boko Haram gunmen capturing the town of Baga and neighbouring areas, as well as the multinational military base. At least 30,000 people have been displaced and are living in camps.
Boko Haram again sends shock waves of terror
Boko Haram has yet again made the international leadership realize how big a menace it has become by slaughtering 160 people in Nigeria. The incident was also marred by two girls blowing themselves up, killing 13 people (most of the kidnapped girls are used as suicide bombers). A day before, there was news of 145 worshippers being killed in the town of Kukawa.
Boko Haram Cameroon attack
In January 2016, Boko Haram insurgents killed almost 25 and injured 62 others in an attack in Cameroon.
Boko Haram kills 86 in Northern Nigeria
Some 86 people died after Boko Haram radicals demolished the village of Dalori in northern Nigeria, executing people and opening fire on their homes. 3 female suicide bombers who had previously mingled with the villagers also exploded themselves, killing those who were trying to flee the village. The militants also tried to attack a nearby refugee camp, which housed 25,000 people.
Nigerian families meet their freed girl children
After being released by the Islamist terror group Boko Haram, 1 out of the 21 girls said that they had survived without food for 40 days. Albeit the negotiation for the release remains unclear, according to officials, more girls should be freed soon. 197 out of the 276 female students who were kidnapped in April 2014 are still missing.
Boko Haram victims sexually abused: Human Rights Watch
According to the Human Rights Watch, girls and women living in Boko Haram's victim's camps are sexually exploited by Nigerian officials. The rights group stated that sexually harassed victims were spread across 7 'internally displaced persons' (IDP) camps in the city of Maiduguri. 43 such victims abused by camp leaders, policemen and soldiers were documented by the Human Rights Watch.