Eiffel Tower to be protected by a glass wall
Eiffel Tower to be protected by a glass wall
Edited by
Vaneet Randhawa
Feb 10, 2017, 10:48 am
3 min read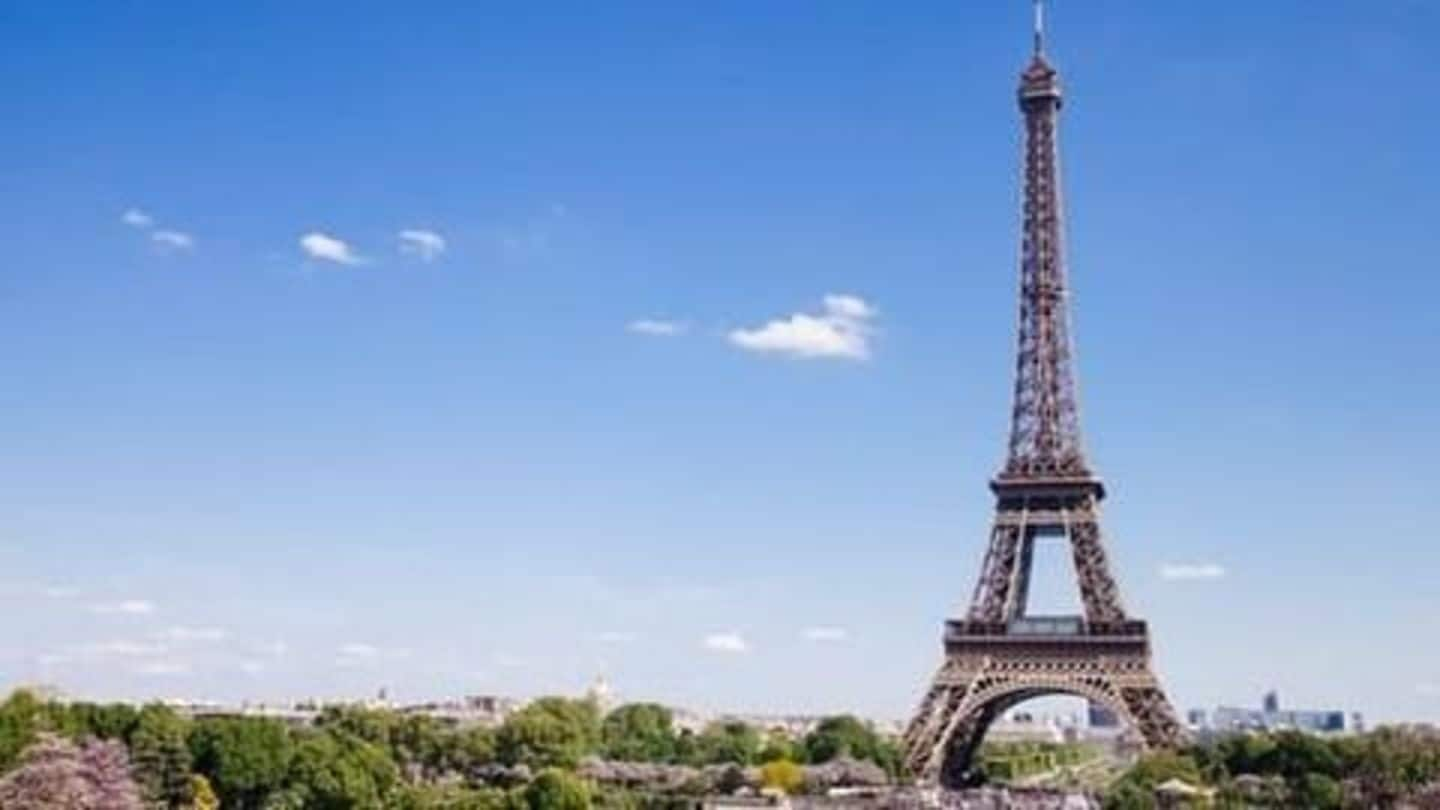 According to officials, Paris's Eiffel Tower is set to have a 2.5m (8 ft.) wall of reinforced glass built around it for protection against potential terror attacks. The Mayor's office in Paris said that the wall would replace the metal fences that were put up for the 2016 Euro football tournament. France has been on high alert after witnessing a series of recent terror-attacks.
France takes a hit: Terror attacks abound
Since 2015, France has been reeling under terror attacks. In January 2015 jihadist gunmen attacked the Charlie Hebdo satirical newspaper office killing 17. Ten months later ISIS suicide bombers "attacked bars, restaurants, a concert hall and the national stadium" in killing 130 people. In July 2016, a Tunisian extremist crashed a lorry through groups commemorating Bastille Day in Nice leaving another 86 dead.
Louvre evacuated as soldier shoots possible assailant
French security forces have evacuated an area around the Louvre museum in Paris, after a French soldier shot a possible assailant trying to enter the museum. The man was armed with a machete and shouted "Allahu Akbar" as he tried to enter the museum. France's interior ministry on Twitter said that a serious security incident was underway, and was cordoned off after the incident.
Paris tourism takes a hit because of terrorism
Paris' fruitful tourism business has been a significant casualty of the terror attacks that have been taking place, with tourists cancelling or curtailing their visits. The Louvre which is claimed to be world's most visited museum has almost 9 million visits a year. Since 2015, the numbers have fallen to 7.3 million after the spate of recent attacks across France.
The Louvre attacker an Egyptian on tourist visa
French detectives said that the man who thrust a machete assault outside the Louvre in Paris is a 29-year-old Egyptian. The man had entered France on a legal tourist visa. The man was shot and is not being treated. The event has pushed security and the terror peril back into the spotlight merely three months before elections in France.
Trump denounces attack asks US to 'get smart'
US President Donald Trump tweeted that a "new radical Islamic terrorist has just attacked in Louvre Museum in Paris. Tourists were locked down. France on edge again. GET SMART US."
Louvre Museum attack suspect refuses to talk during interrogation
The suspected attacker shot in the stomach at the Louvre Museum refused to talk to the French police during two rounds of questioning on Sunday. According to a source, he was questioned by investigators at his hospital bed but refused to speak. The man is thought to be Abdallah El-Hamahmy, a 29-year-old Egyptian living in UAE; he entered France legally from Dubai.