Modi's India-US vision gets named the 'Modi Doctrine'
Last updated on
Jun 11, 2016, 12:09 am
The Obama administration's point person for south and central Asia, Nisha Desai Biswal termed Modi's vision of US-India ties as the 'Modi Doctrine'. The Obama administration has described Modi's visit as historic and have recognised India as a "major defence partner". This is a big step forward as it would imply technological access similar to the one given to its closest allies.
Indian PMs address to the US Congress
4 Indian PMs have addressed the joint meeting of the US Congress. Rajiv Gandhi was the first who addressed the house on 13 June 1985 followed by P V Narasimha Rao in May 1994. Atal Bihari Vajpayee in his iconic "Let's Remove The Hesitation" speech on 14 September 2000. In 2005, Manmohan Singh gave the call to fight terrorism in front of the US-Congress.
Nehru only addressed the House of Representatives
Though Jawaharlal Nehru, the first prime minister also addressed the US senators but he only spoke to the House of Representatives on 13 October 1949.
Modi hits at terrorism in the US Parliament
Prime Minister Narendra Modi in his US Congress address said that terrorism was the biggest threat "not just in Afghanistan, but elsewhere in South Asia, and globally". He called for stronger ties with the US, calling it as an "indispensable partner". He spoke about isolating countries that shelter and sponsor terror groups like the IS and Lashkar-e-Taiba.
Modi's enigmatic speech that won 53 rounds of applause
In a nearly 45-minute speech interrupted by at least 53 rounds of applause, Modi used the word 'partnership' 13 times, (Manmohan Singh during his address had used it 6 time, Vajpayee only 3).
Modi stresses on 'partnership' to the US senators
Modi who was received by Vice-President Joe Biden and Speaker of the House of Representatives Paul Ryan stressed on the partnership between India and America. He said that the Indo-US relationship had "overcome the hesitations of history" and that the time was ripe for them to have become ideal partners. He also spoke on issues like climate change and Asian security.
Modi woos the US senators and then Twitter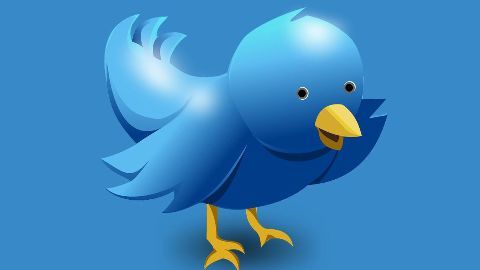 Modi's speech which got him several standing ovations in the US Congress didn't go unnoticed by the Twitterati. Twitter lauded PM Modi's address. While some called it the " best speeches from an Indian politicians", others stated that it was a "proud moment for all Indians". Pictures of Modi signing autographs to the US senators also went viral on the internet.