Scandal-hit ex-Pak PM Nawaz Sharif re-elected PML-N party president
Scandal-hit ex-Pak PM Nawaz Sharif re-elected PML-N party president
Oct 03, 2017, 11:51 am
3 min read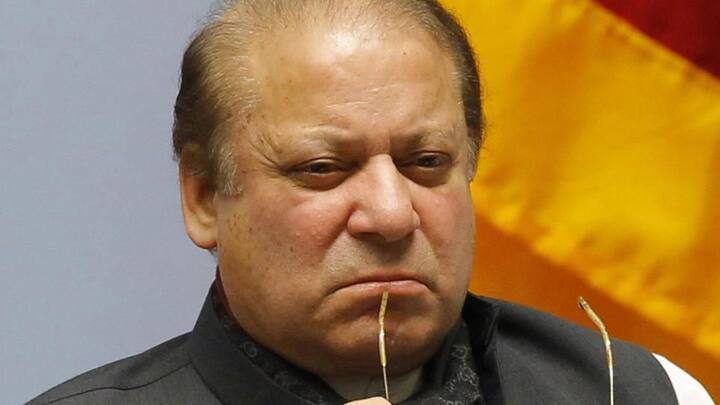 Deposed Pakistan PM Nawaz Sharif was re-elected president of his ruling Pakistan Muslim League-Nawaz (PML-N) political party. Sharif was reportedly elected unopposed as no other party member filed nomination papers for the candidacy. His re-election came a day after President Mamnoon Hussain signed a controversial bill allowing a disqualified PM to serve as a political party's chief.
Panama Papers: The biggest data leak in history
'Panama Papers' are a huge, unprecedented leak of 11.5mn files from the database of Panama's Mossack Fonseca, world's fourth-largest offshore law firm. Dubbed as the biggest data "leak" in history, it revealed how Mossack Fonseca clients laundered money, dodged sanctions and avoided taxes. German newspaper Sueddeutsche Zeitung obtained the records from an unknown source and shared them with International Consortium of Investigative Journalists (ICIJ).
Panamagate: SC orders JIT to probe corruption charges against Sharif
On April 20, the Pakistani Supreme Court ordered a Joint Investigation team to initiate probe proceedings against former PM Sharif over his involvement in the Panama Papers scandal. The court cited insufficient evidence to convict him or his family members outright, saying a probe was needed to ascertain facts. While Sharif wouldn't immediately be disqualified, his sons would have to appear before the JIT.
Understanding the Pakistani establishment
Pakistan's military is often seen as "state within the state." While the civilian government carries out its duties, decisions on internal security, foreign affairs and external security are taken by the army and the ISI. It is for this reason that Pakistan's foreign policy and diplomacy has always been aggressive and reactionary rather than responsive. Sharif's policies have had friction with the Army.
In January 2017, the fractures in the relationship between Pakistan's civilian leadership and the army became evident when Nawaz Sharif publicly asked the Army to reign in terrorists or face international isolation. Now Sharif is facing a Supreme Court investigation into his connections to the Panama papers scandal, with 2 Army representatives on the probe panel.
Panama Papers: Pakistan PM Nawaz Sharif quits after SC disqualification
On July 28, Nawaz Sharif stepped down as Pakistan's PM after the Supreme Court disqualified him from office in the Panama Papers case. It also referred the case against him to the National Accountability Bureau (NAB). The 2016 Panama Papers leak revealed details about Sharif's illegal assets in London that he allegedly acquired in the 1990s.
Panamagate: Sharif returns to Pakistan to face money laundering charges
Former Pakistani PM Nawaz Sharif has returned to the country to face corruption and money laundering charges in the Panama Papers scandal after spending nearly a month abroad. Sharif was in London where his wife Kulsoom is undergoing treatment for throat cancer. Sharif will appear before an accountability court on Tuesday. The court is hearing the corruption cases against Sharif and his family members.