Trump remains dodgy on Israel-Palestine peace
Trump remains dodgy on Israel-Palestine peace
Written by
NewsBytes Desk
Feb 16, 2017, 04:09 pm
3 min read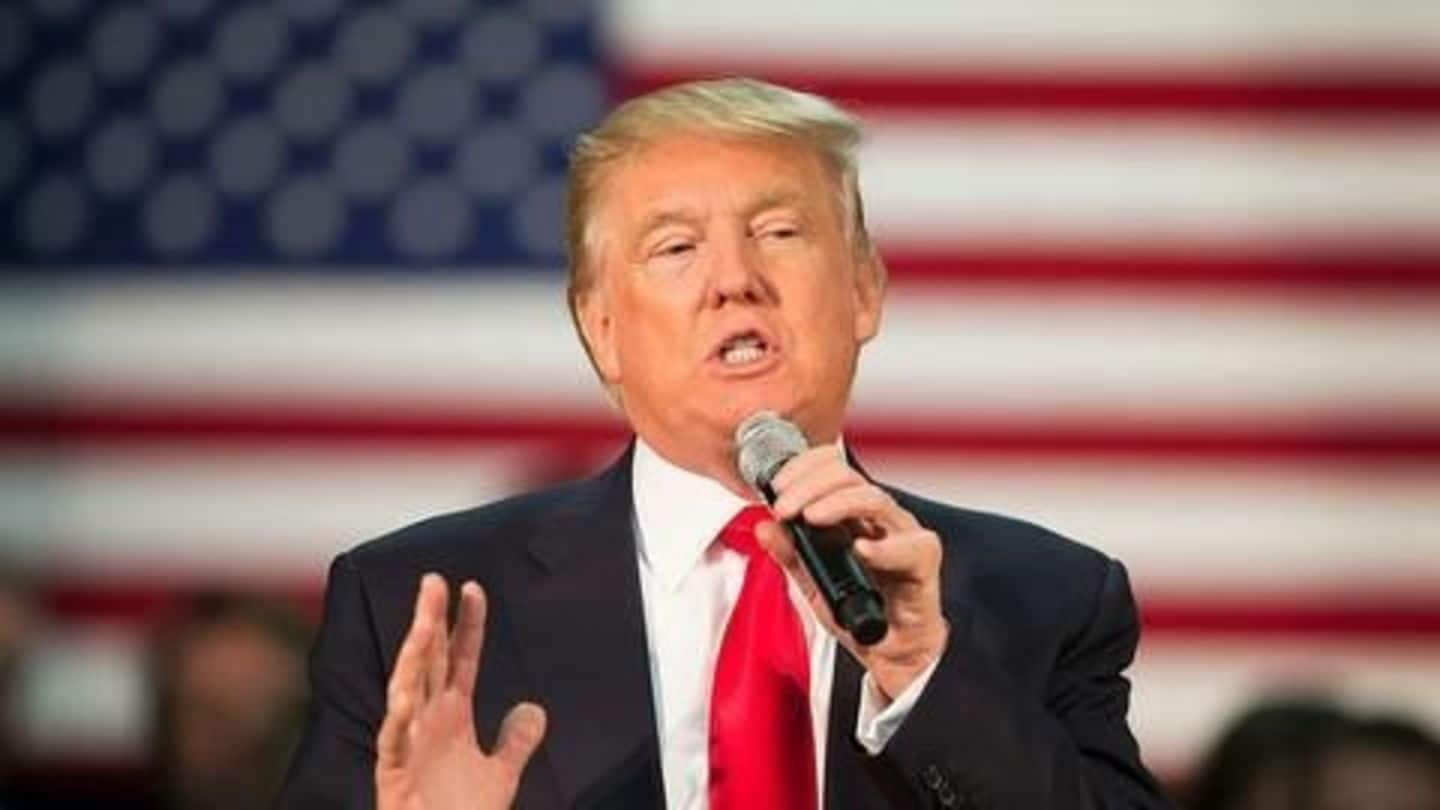 Donald Trump signalled that the creation of a Palestinian state was not essential for constructive peace talks between Israelis and Palestinians, backing away from decades of US foreign policy. He said he was fine with both, a two-state as well as one-state solution. However, he asked Israel to temporarily halt settlement constructions. He made the statements after a meeting with Israeli PM Netanyahu.
Balancing Israel in West Asia: The US challenge
Balancing ties with the Arab world while supporting Israel has been a challenge to US foreign policy. While the US continues supporting and aiding Arab states to further their policies in the region, Arab states have long been opposed to Israel's existence. On the other hand, Israel was long seen as key partner in reigning in Tehran's designs for West Asia.
Israel's relationship with the US was under immense strain under the Obama administration. US demands of land concessions to Palestine were widely criticized in Israel. The Iran nuclear deal was also viciously opposed by the Israeli government, and was widely regarded as a direct snub to Netanyahu. Obama's refusal to veto an anti-Israel resolution in the UN did not help improve relations either.
Pro-Israel campaign rhetoric
During his election campaign, Trump was vociferously pro-Israel. Not only did he support the idea of Israeli settlement expansion, he also stated that he would move the US Embassy in Israel from Tel Aviv to Jerusalem. Netanyahu responded, saying he supported Trump's border wall proposal and that Israel's border wall was instrumental in halting cross border infiltration and illegal immigration.
Trump appoints prominent right-wing Jews
Trump appointed Jason Greenblatt as his special representative for international negotiations and appointed David Friedman as the US ambassador to Israel. Both lawyers are cited by analysts and media to have extreme "pro-Israel and right-wing nationalist views".
The Trump administration's conflicted Middle-East policy
Analysts have been unable to accurately predict Trump's Middle-East policy. Trump's cabinet appointments including Defence Secretary James Mattis have long been opposed to Palestinian statehood. However, his secretary of state Rex Tillerson, endorsed the two-state solution. Multiple vacancies in the the State Department and the National Security Council have made it more difficult to assess who calls the shots on the Middle East.
Trump to reconsider 2-state solution
Ahead of the meeting with PM Netanyahu, Trump administration officials said the 2-state solution may not necessarily be the solution to the Israel-Palestine conflict, marking a departure from years of US foreign policy. Officials said "It's not for us to impose that vision," adding that "a two-state solution that doesn't bring peace is not a goal that anybody wants to achieve."
Trump hosts Netanyahu at White House
US President Donald Trump hosted Israeli Prime Minister Benjamin Netanyahu at the White House, this is the first interaction between the two leaders. The meeting will be instrumental in understanding Trump's Middle East policy, and also assess how Netanyahu could seek to improve upon his combative relationship with the previous administration. They are expected to discuss Syria, Iran and the Israel-Palestine conflict.
No contact with Palestinians yet?
Palestinian President Mahmoud Abbas may be worried because of the lack of contact with the Trump-administration. However, Palestinian intelligence chief Majed Faraj met with US security and intelligence officials in Washington on Feb 8. Analysts say the lack of contact may be routine, as contacts between the US and Palestine nearly vanished in the first months under President Bush, transitioning from Clinton as well.