Nigerian military bombs refugees by mistake, 100 dead
Last updated on
Jan 18, 2017, 09:45 am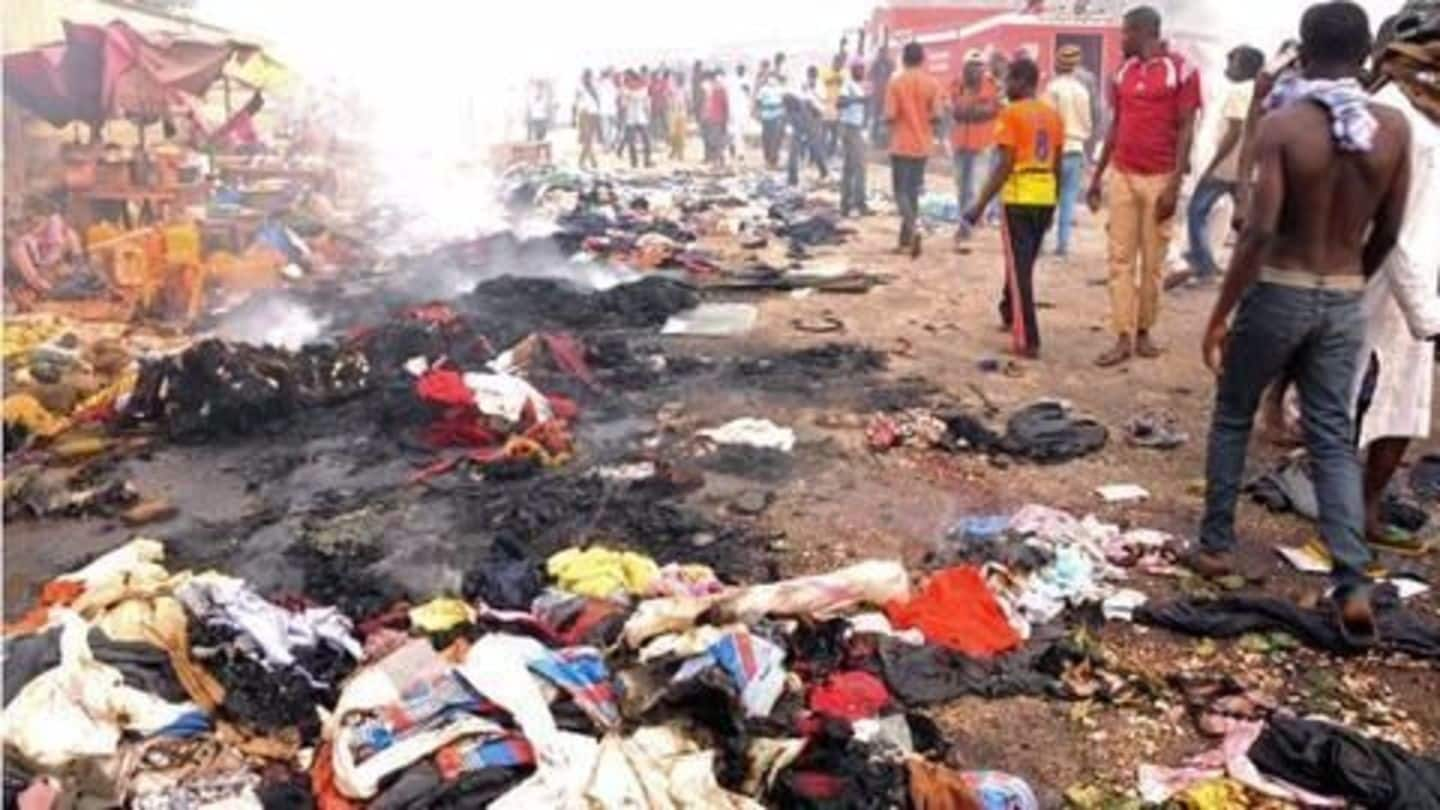 A Nigerian state official revealed that an Air Force fighter jet mistakenly bombed a refugee camp resulting in the death of 100 refugees and injuring aid workers in northeast Rann, near the border with Cameroon. The jet was on a mission against Boko Haram radicals and there was a probable error in coordinates. Military commander Major General Lucky Irabor reinforced the accidental bombardment.
Abysmal state of Nigeria
The UN had highlighted the crisis in Nigeria's Lake Chad basin area which had grown in the last 6 months. Almost 9 million people were in need of humanitarian assistance in July 2016 which had risen to 10.7 million. Aid agencies believe that in addition to 20,000 killed and 2.6 million people displaced more could suffer from Boko Haram insurgency.
Boko Haram at a glance
Boko Haram was founded in 2002 in Nigeria to oppose Western-style education. It began its military operations in 2009 and kills in the name of promoting a version of Islam which makes it "haram" (forbidden) for Muslims to side with any western political/social activity.
President Buhari expresses regret at the incident
This is the first time the Nigerian military has accepted such mistake. In a tweet the President said "I received with regret news that the Air Force, working to mop up BH insurgents, accidentally bombed a civilian community in Rann, Borno State".
The Nigerian Army expresses regret at its mistake
A spokesman for the Nigerian army said the army had detected some "remnants" of Boko Haram outside Rann and had moved to eliminate them. Realizing its mistake, he said the army was "all in pain" but added that such actions do occur from time to time. General Lucky Irabor, who led the counter-insurgency operations said there would be a probe into the bombing.
Bombing highlights the weakness of the Nigerian administration
Security analysts believe that the current incident "reaffirms the fact that Nigeria still has so much way to go in terms of boosting the intelligence capacity of its security forces" in dealing with Boko Haram. The timing too was rather unfortunate as the government has been facing flak for not doing enough for the displaced camps.