North Korea threatens nuke strikes on US, South Korea
North Korea threatens nuke strikes on US, South Korea
Written by
Sripriya Yegneswaran
Edited by
Gaurav Jeyaraman
Mar 07, 2016, 07:54 pm
4 min read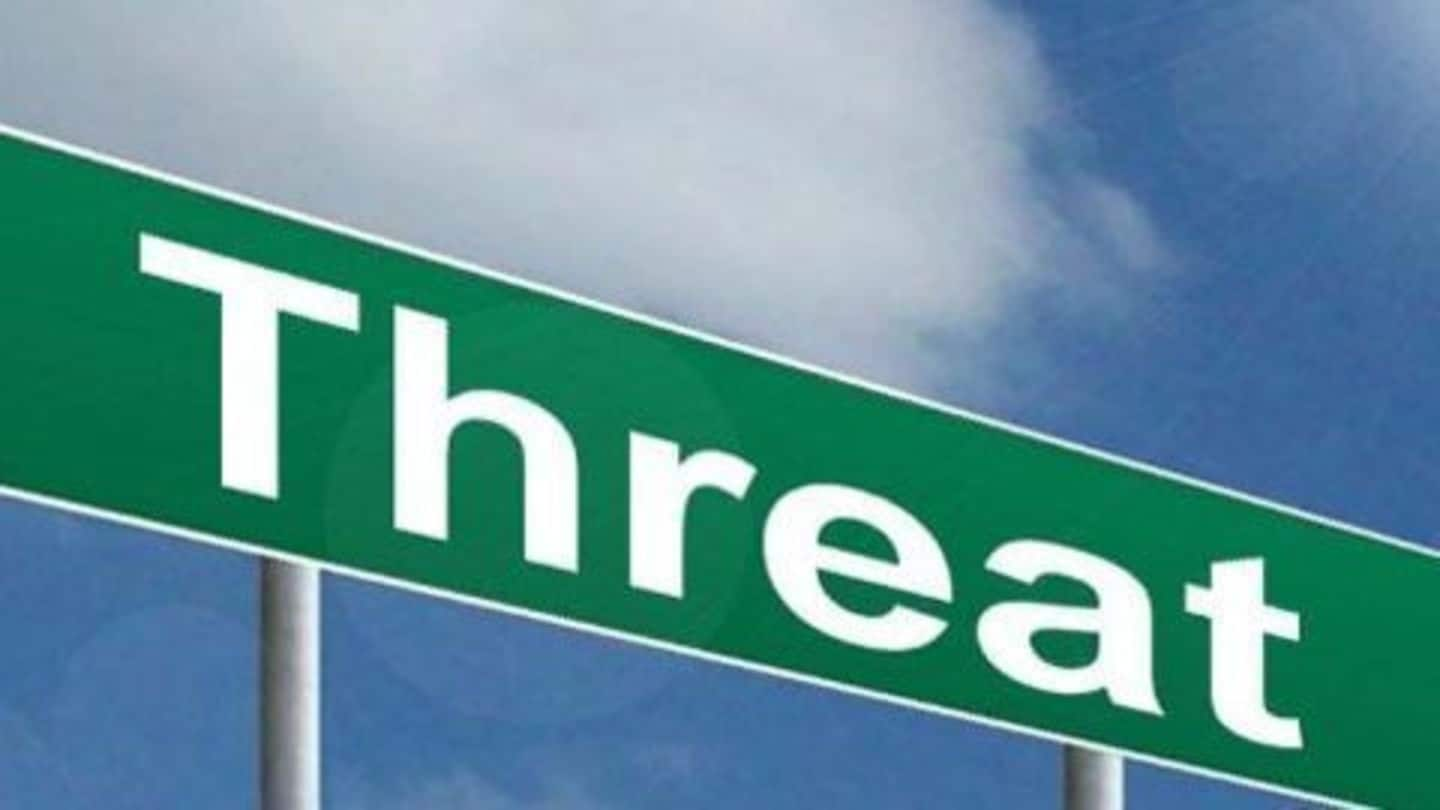 North Korea issued a "pre-emptive nuclear strike of justice" threat to the US and South Korea. The threat was given as a reaction to the commencement of large U.S.-South Korean military drills. The North's powerful National Defense Commission said that it would annihilate all enemy bases, reducing them to 'flames and ashes'. South Korean Defense Ministry asked North Korea to refrain from 'rash acts'.
North Korea carries out controversial rocket launch
Greatly angering the international community, North Korea launched a long-range rocket which may have put an object in orbit on 12 December 2012. United States and South Korea, consider the launch to be a facade for testing ballistic missile technology and a breach of UN Security-council resolutions. The nuclear-armed North has however said its goal was to put a scientific satellite in space.
Dedicated to building its military!
One third of North Korea's national income is spent on its military operations, as confirmed by a 2011 report from the South Korean government.
Third nuclear test: last nail in N.Korea's coffin
North Korea detonated its 'miniaturized nuclear device' in clear defiance of UN Security Council orders to halt all atomic activity or face more sanctions and international rebuke. This is a big leap for North Korea towards its goal of building a nuclear warhead that could threaten US in the future. US called this action "highly provocative" and urged for international action against North Korea.
Nuclear test invites fresh UN sanctions
The United Nations Security Council ratified a new set of sanctions against North Korea for its underground nuclear test in an unanimous 15-0 vote. The vote came within hours of North Korea threatening to launch a "pre-emptive nuclear strike against the United States and South Korea." The tougher sanctions were imposed on its banks, travel and trade.
North Korea on a mission to defy UN
North Korea launched its short-range missiles into the sea making its defiance against UN ban more than visible. The weapons that flew about 310 miles before crashing into the ocean off the north-eastern coast were launched from a western North Korean province. Many believe that this stint is retaliation against military drills carried out by South Korea with the US.
North Korea going strong: tests another ballistic missile
North Korea successfully test-fired a ballistic missile from a submarine on 9 May 2015. This marks a crucial progress in the state's military capabilities. USA reproached North Korea and asked it to refrain from raising international tensions. The test highlighted the fact that North Korea's missile capabilities and warfare are advancing despite the sanctions and trade embargoes applied by the United Nations.
North Korea gives its missile tower an upgrade
Preparing for the launch of its long-range rocket (Unha-3) in October 2015, North Korea is erecting a new, taller launch tower at its missile base. The 67-metre (220-ft) tower will accommodate the launch of a much longer-range missile than the rocket test-fired in December 2012. The launch in October is to commemorate the 70th anniversary of the founding of the North's ruling Workers' Party.
US expands sanctions on North Korea
The US expanded its existing financial sanctions over North Korea to include six individuals and several companies linked to the country's arms trade for weapons proliferation. Under the sanctions, all property and assets of these individuals that are in US possession or under US jurisdiction are to be frozen. The sanctions cover individuals in the country's banking sector and three national shipping firms.
Japan orders military to destroy N Korean launch
Japan has ordered its military to be ready to destroy any missile fired by North Korea as concerns mount that Pyongyang is preparing a rocket launch. Defence officials took the decision after intelligence indicated that there was ongoing activity at the North's Sohae satellite complex. Japanese officials declined to confirm the report, saying that doing so "would reveal our strategy".
UNSC toughens sanctions against N Korea
The United Nations Security Council voted unanimously on Wednesday to severely toughen its penalties against North Korea. The new sanctions called for inspecting cargo going in and out of the country, banning all weapons trade and expanding the list of individuals facing sanctions. According to South Korean authorities, North Korea fired six short-range projectiles into the Sea of Japan shortly after sanctions were announced.
North Korea threatens nuclear strikes
North Korean leader Kim Jong-un ordered the military to be on standby for nuclear strikes at any time, in response to new sanctions imposed by the UNSC. Kim Jong-un stressed on "the need to get the nuclear warheads deployed for national defense, always on standby so as to be fired any moment." Officials did not divulge details of deployment or specific targets.