US: North Korea tests rocket engine again
US: North Korea tests rocket engine again
Mar 29, 2017, 03:03 am
4 min read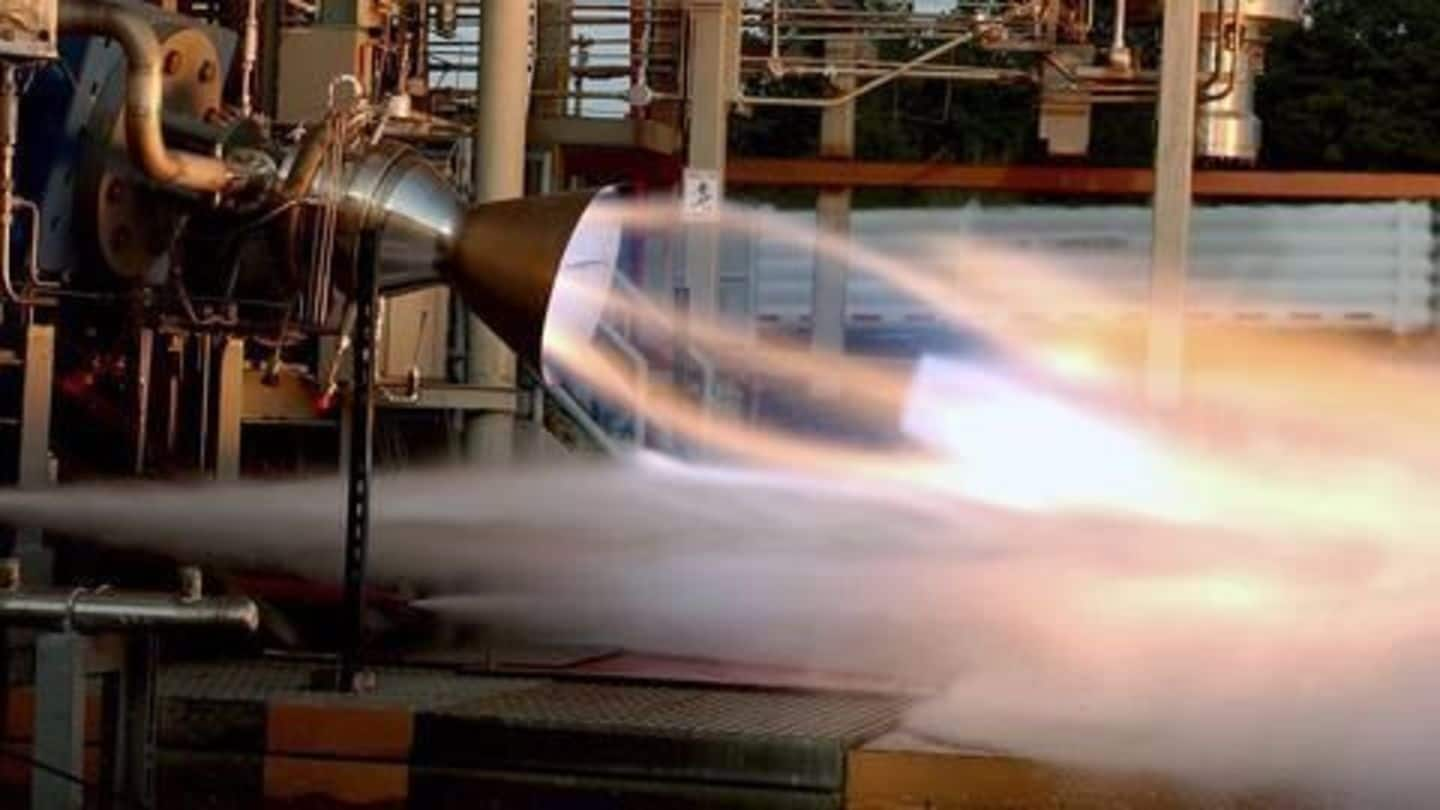 US officials said that North Korea has yet again tested a rocket engine, which analysts believe is a part of the country's attempt to build an intercontinental ballistic missile. Experts say that the repeated tests are symbolic of Pyongyang's accelerated program to develop advanced weapon systems. US officials are concerned that a North Korean ICBM could be potentially dangerous for US interests.
North Korea's past nuclear forays
North Korea had previously tested nuclear devices in 2006, 2009 and 2013. With each of these detonations, North Korea had been slapped with tougher sanctions by the international governments and UN. Since 2008, there have been no international disarmament talks and the US said that it will not accept to rejoin the talks until Pyongyang shows definite steps toward halting its nuclear-arms schedule.
North Korea claims it tested a hydrogen bomb
North Korea said it had successfully carried out a hydrogen bomb test, which if confirmed, would be a first for the reclusive North Korean regime and a notable step towards its military ambitions. The US administration said it could take days to ascertain if this was a successful test. Japan and South Korea declared a strong rebuke, saying the test was a "serious threat".
North Korea testing more powerful bombs
A hydrogen bomb is much more powerful than plutonium weapons, like the ones tested by North Korea in its three previous underground nuclear tests.
N.Korea: US should stop drills, we'll stop nuclear tests
North Korea said it would stop nuclear testing if the US stops joint military drills with South Korea. The announcement came as Japan and US gear-up their diplomatic strategies to punish North Korea for its fourth nuclear test. North Korea said that it would still arm itself for retaliation and so US should "get used to North Korea as a nuclear-armed state".
North Korea ignores international warnings; fires rocket
North Korea has fired a long-range rocket despite international warnings against it. Although the isolated nuclear nation had informed the UN about its planned launch of an earth observation satellite, others including China feel that the rocket is a step towards the development of long-range ballistic missile technology capable of striking the US mainland. However, the success of the launch is not yet confirmed.
North Korea confirms its ballistic missile was a success
North Korea confirmed that it "successfully" conducted the test launch of a nuclear-capable "surface-to-surface medium-to-long-range ballistic missile." The test, of the new Pukguksong-2 missile type, was supervised by leader Kim Jong-un, according to North Korean state news. The US, Japan and South Korea have condemned the test and have called for an urgent UN Security Council meeting to discuss it.
US and allies come together after North Korea's missile test
After North Korea test-fired a ballistic missile, USA and its allies South Korea and Japan vowed to make their intelligence-sharing stronger. According to a statement, a conference call was held where America reiterated its commitment of the safety of its two allies. Japan, USA and South Korea also called for an emergency United Nations' Security Council meeting.
China halts coal imports from North Korea
To better implement UN sanctions against North Korea, China has suspended all coal imports from the country. Coal is North Korea's primary export and is a valuable source of foreign exchange. The decision comes in response to North Korea's recent ballistic missile test. The ban is effective until Dec'17. China's ministry of commerce issued a notification in this regard.
North Korea-US meeting cancelled
The US State Department denied a visa for senior North Korean foreign ministry envoy Choe Son Hui, who was scheduled to hold bilateral-talks with US officials on March 1 and 2 in New York. The murder of Kim Jong-nam and North Korea's ballistic missile tests may have influenced the decision. The State Department clarified that the US does not intend to hold bilateral-talks now.