Trump sued by woman for defamation
Last updated on
Jan 18, 2017, 04:41 pm
Summer Zervos, a one-time contestant on Donald Trump's reality show 'The Apprentice' filed a lawsuit against Trump for denying allegations of having committed sexual assault. After the allegation, Trump remarked that Zervos may have done so for personal fame or political/financial reasons. The lawsuit seeks "all possible remedies" for his statement including an apology and retraction of the same.
Republicans turn against Donald Trump after his misogynist comments
The Washington Post published a video of Donald Trump from 2005 where Mr. Trump makes obscene comments about women. Following the publication of the video, several Republicans have called for Mr. Trump's resignation from the presidential race. Does this video mark the end of Trump's campaign?
Donald Trump's apology
Donald Trump issued a quick apology after The Washington Post published the video, saying, "These words don't reflect who I am. I apologize."
Donald Trump's misogyny caught on tape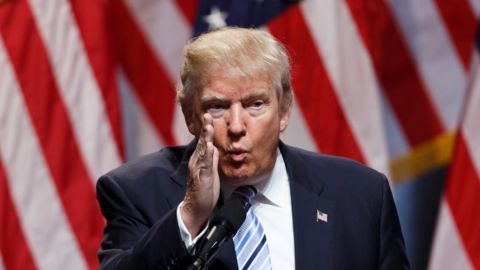 In the video, Donald Trump, while having a conversation with Access Hollywood host Billy Bush, says that "you can do anything" to women "when you're a star". He goes on to describe an occasion where he tried to have sex with a married woman, and several others where he groped and kissed other women. Mr. Trump is recorded saying "grab them by the p***y".
Donald Trump's own words
In the video, Mr. Trump described the married woman, saying,"I moved on her like a bitch, but I couldn't get there. And she was married. Then all of a sudden I see her, she's now got the big phony tits and everything".
2 women come forward over Trump assaults
Reacting to Trump's defence of a 2005 misogynist video, two women have come forward and have alleged that Trump behaved inappropriately with them. Jessica Leeds said Trump groped her while on a flight, while Rachel Brooks said Trump forcibly kissed her while waiting for an elevator at the Trump tower in 2005. Beauty pageant contestants also alleged that he would walk into dressing rooms.
Trumps threatens lawsuit, NYT doesn't back down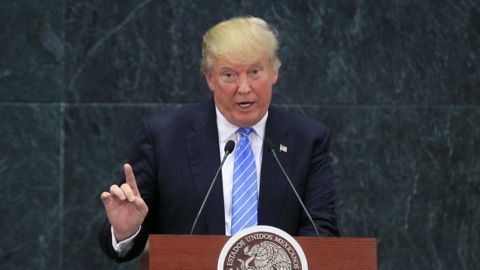 Presidential nominee Donald Trump demanded that the New York Times withdraw the story about his alleged sexual assault of two women, terming the reports libel. However, the New York times has refused to accept Trump's demands saying they "published newsworthy information about a subject of deep public concern." In their response, they said "we welcome the opportunity to have a court set him straight."
2 more allegedly sexually assaulted by Trump
2 more women have come forward alleging that Republican US presidential candidate Donald Trump had 'groped them'. These allegations were made by The Apprentice show's contestant. The incidents date back to 2007 and early 1990s. Trump, however, said that the women were fabricating their stories to damage his campaign. Previously, Kristin Anderson had said that Trump had touched her inappropriately in 1990s in a nightclub.
7 women accuse Trump of assault, denies all of them
The list of women who came forward with accusations of sexual assault against Republican Presidential nominee Donald Trump grew to 7, and the business tycoon has rejected all the accusations. Among the latest to accuse him are Natasha Stoynoff (People Magazine reporter), Mindy McGillvray, Kristen Anderson, and 2 former contestants of The Apprentice. Trump has categorically denied all the accusations.