India's rank in Swiss bank holdings falls to 88
India's rank in Swiss bank holdings falls to 88
Edited by
Shikha Chaudhry
Jul 03, 2017, 03:03 pm
3 min read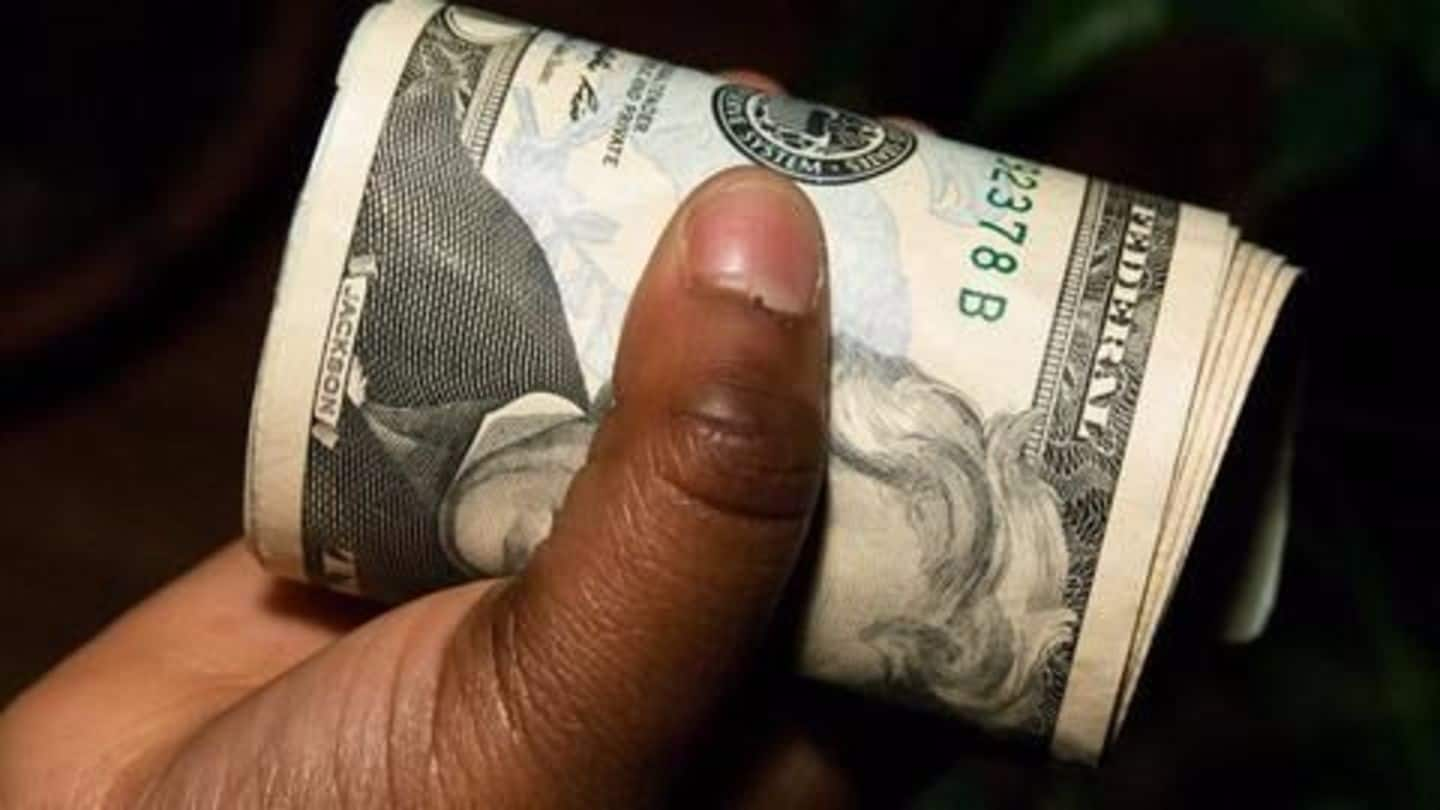 India's rank has been slipping consistently in terms of money held by nationals with Swiss banks. From being the 66th in 2014 and 75th in 2015, it is now at 88th. Till 2007, it used to remain in the top 50. Its highest rank was 37th in 2004. The money officially held by Indians in Swiss banks has also come down to 0.04%.
The fight against black money has received a boost after Switzerland ratified the Automatic Exchange of Information (AEOI) with India and 40 other jurisdictions. The global convention would facilitate the swift exchange of details on suspected black money. At the same time, the convention seeks a stringent adherence to privacy and data protection. Switzerland is a known safe haven for illicit wealth.
Black money a longstanding issue between India and Switzerland
It's suspected that several Indians have stashed unaccounted wealth in Swiss banks, making the subject a longstanding debate between India and Switzerland. In January 2012, India signed the Convention on Mutual Administrative Assistance in Tax Matters. In November 2016, India and Switzerland signed an agreement for the AEOI's implementation, after New Delhi stepped up efforts to quash black money.
First tax data exchanges expected to begin in 2019
The Swiss Federal Council, the nation's top governing body, said the AEOI is slated to be implemented by 2018. The first automatic data exchange would begin in 2019. The council said it'll soon notify Indian authorities about the exact date from when exchanges would begin.
AEOI follows intense parleys between India and Switzerland
The convention's member countries would receive data on tax matters every year without raising special requests. The AEOI convention comes after intense negotiations between India and Switzerland on tax matters under the aegis of the G20, OECD and other international organizations. The Swiss Federal Council said the AEOI was "met with widespread approval from the interested parties who voiced their opinions in the consultations."
Deposits in Swiss banks by Indians "relatively few": Private Banks
Deposits in Swiss banks from India are "rather few" compared to other global financial hubs like Hong Kong and Singapore, according to Geneva-based Association of Swiss Private Banks. Indians held a record low of 1.2 billion Francs (about Rs. 8,392 crore) in Swiss banks in 2015. No official data has been provided for Indians' money in other global financial hubs.
More practical for Indians to open accounts in Asia: Langlo
Swiss National Bank's data shows money held by Indians declined by 596.42mn Francs to 1,217.6mn Francs at 2015-end. At 2006-end, the number stood at a record-high of 6.5bn Francs (Rs. 23,000cr) and has been falling since, except for in 2011 and 2013. Jan Langlo, Association of Swiss Private Banks' Manager, said it's practical for Indians to open accounts in Asian hubs than in Switzerland.