Top World Bank official lauds India's demonetization move
Last updated on
Mar 03, 2017, 11:53 am
Lauding India's demonetization move, World Bank Chief Executive Kristalina Georgieva said, "What India has done will be studied (by other countries). There hasn't been such demonetization in a country so big." Acknowledging the hardships caused to people, she said it will have a "profound" and "positive" impact in the long run. She also praised the government's financial inclusion programme and its thrust on digitalization.
India's historic move to demonetize evokes strong reactions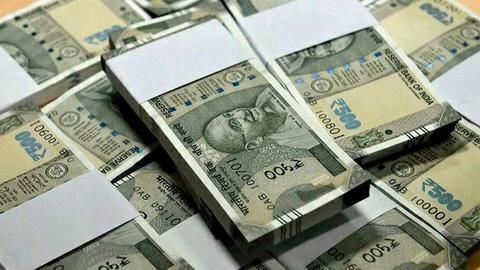 For the first time since 1978, the Indian government announced demonetization of high denomination currency notes in the market. This effectively resulted in invalidation of 86 percent of the currency notes in circulation. The decision evoked a diverse range of reactions from citizens, ranging from congratulatory to the very critical. Here's a roundup of views on India's demonetization move from across the world.
UBS group recommends Australia demonetize too
Analysts of UBS, a Switzerland-based financial services company, advised Australia to scrap its biggest bank notes, like India, as its benefits would include increased tax revenue, a "spike" in bank deposits and reduced crime and welfare fraud.
Chinese media weighs in
Chinese-state run Global Times labelled India's demonetization move as "startling and bold" which demonstrated Modi's determination to fight black money and corruption. It opined that demonetization couldn't be counted upon to root out corruption and advised Narendra Modi to borrow ideas from China's crackdown in which millions of officials were penalized. It added that barring circulation of 'large currency bills' simply wasn't effective enough.
Demonetization makes news in Singapore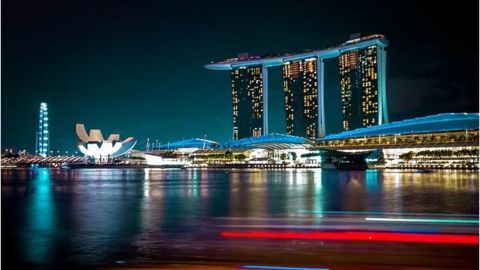 PM Modi is known to hold Singapore's founding father, Lee Kuan Yew, in high regard and is often likened to him by his followers. Yew's cleanliness campaign, anti-corruption measures, macroeconomic-policies to facilitate business, crackdown on bureaucracy have much in common with Modi's policies. Modi's demonetization made headlines in Singapore; the headline said, "Modi does a Lee Kuan Yew to stamp out corruption in India."
BBC not impressed
BBC was critical in its coverage of demonetization; the article focused on how demonetization was playing-out on the ground and disrupting lives of the poor and middle-class. It particularly highlighted the government's lack of planning as plummeting cash in banks and ATMs were paralyzing everyday lives of millions. It warned that if things didn't improve soon, Modi's 'game-changing' decision could have an angry backlash.
NYT and Washington Post
New York Times coverage quoted financial analysts that hailed Modi's transformational decision but also labelled it a 'high-stakes experiment'. The coverage detailed conversations with dozens who were left without cash for basic necessities resulting in brawls between desperate folks outside banks waiting to exchange defunct currency. The Washington Post's coverage was positive; it called Modi's decision as 'ambitious' and in-sync with his election promises.
Forbes hails move to demonetize
Forbes wrote an article "India's Great Bank Note Switch Appears To Be Working-$30 Billion in Rs Deposited In Banks." It endorsed the move by calling demonetization "clever" and despite the "obvious chaos" said it "looks as if it's working."
Bill Gates lauds demonetization move
Microsoft founder Bill Gates, lauded the government's move to remove old Rs.1000 and Rs.500 rupee notes from circulation and replace them with notes with better security features. Gates said the move will go a long way in ensuring transparency and digitizing India's economy which he touted to become one the largest digital economies of the world. He also praised the implementation of GST.
Modi's 'gamble' very 'bold'; will become a model nevertheless: China
China's official media called PM Modi's demonetization strategy as "very bold". They said that it was a "gamble" that would generate a model irrespective of whether it's a success or failure and that China will "draw lessons from its impact on corruption." The Global Times said it was unimaginable "what would happen in China if the country bans its 50 and 100 Yuan notes".