Pak Information Minister sacked over Dawn report
Pak Information Minister sacked over Dawn report
Written by
Ramya Patelkhana
Edited by
Vaneet Randhawa
Oct 30, 2016, 03:08 pm
4 min read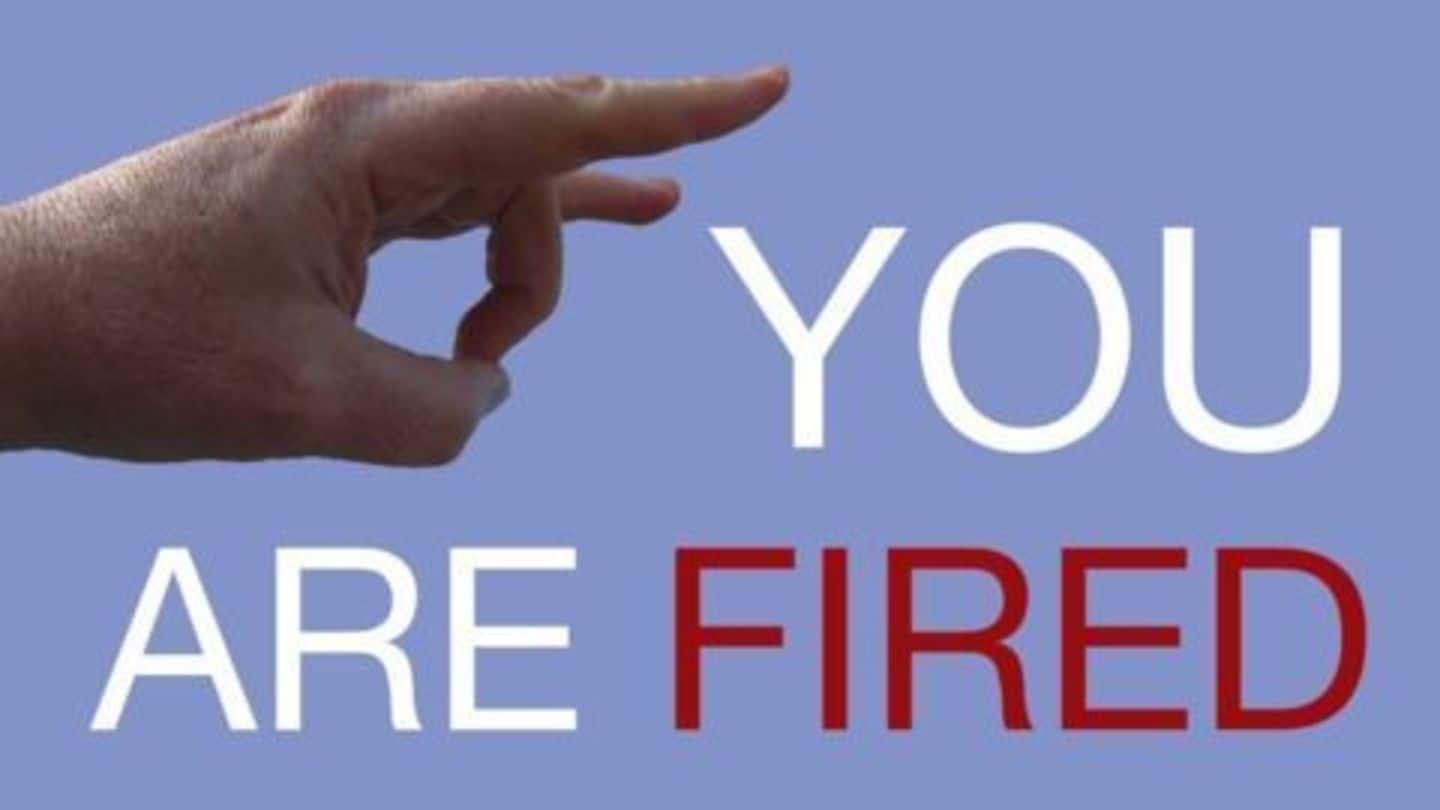 In the aftermath of the Cyril Almeida case, Pakistan's Information Minister Pervaiz Rashid has been sacked from his post. Rashid was sacked after a government inquiry found him involved in leaking sensitive information about the National Security Council meeting and National Action Plan. A statement from Pakistan's PMO said "Evidence available so far points to a lapse on part of Information Minister."
Pakistani journalist Cyril Almeida is an assistant editor of Pakistan's prestigious newspaper, Dawn. On 6 Oct'16, Almeida had written about a "secret" high-level meeting chaired by PM Nawaz Sharif. He had reported a confrontation between PM's brother and Punjab province CM Shahbaz Sharif and Inter-Services Intelligence (ISI) Director-General Lt. Gen. Rizwan Akhtar over Pakistan's global isolation due to the military's secret support for militants.
Almeida's report was verified, says Dawn
Almeida wrote that Pakistani Civilian Government confronted the military and asked officials not to interfere in their anti-militancy approach. He also wrote the military establishment "worked behind-the-scenes to set the arrested (militants) free." However, offices of PM Nawaz Sharif and Shahbaz Sharif denied everything and called Almeida's story "fabricated". Dawn, however, stood by the story and said Almeida's report was "verified, cross-checked and fact-checked."
Almedia placed on Pakistan's ECL
Following Almeida's article on the civil-military rift in Pakistan, the journalist was put on Pakistan's "Exit Control List" (ECL) that prohibits him from leaving Pakistan. The ECL is a border control system maintained by the Pakistani Government under the Exit from Pakistan (Control) Ordinance, 1981. Almeida himself tweeted: "Puzzled, saddened. Had no intention of going anywhere; this is my home. Pakistan."
Have nothing against Cyril Almeida or Dawn: Pak Army
Last week, Pakistan's Dawn journalist Cyril Almeida reported a "heated" meeting chaired by Prime Minister Nawaz Sharif that became a top story. Since then, Almeida himself became a "sensation" inviting overseas travel restrictions from the government. Now, Geo News quoted unnamed army officials as saying they had nothing against Almeida or Dawn and had no role in placing Almeida's name on "Exit Control List".
An anonymous military official's statement
Geo News quoted an unnamed high-level military official as saying, "We only demanded that the government determine the person who leaked the news of a high-level meeting on national security in a distorted form to the newspaper."
Media watchdogs demand immediate withdrawal of restrictions
International human rights organizations and media watchdogs have demanded Pakistani Government to withdraw all restrictions imposed on Almeida immediately. Director of Global Issues at Amnesty International Audrey Gaughran said the travel restrictions imposed on the journalist is a "crude intimidation tactic" intended to "silence journalists". Pakistan's Human Rights Commission asked the government to stop harassing Almeida and remove his name from the ECL.
Audrey Gaughran's statement
Reacting to Pakistan's warning of "stern action", Gaughran stated: "The language used by the Prime Minister's office is chilling. It's one thing for authorities to dispute and contradict a media report. But it's quite another to threaten a journalist under the guise of national security."
Almeida's report not the first shocking revelation
In Mar'16, Pakistani PM's Personal Foreign Affairs Advisor Sartaj Aziz shocked the world during a Council on Foreign Relations event in the US. He dropped an unexpected bomb stating Afghan Taliban leaders were allowed and offered medical care in Pakistan, indicating a "shift" in the policy. In 2014, Mir Shakil-ur-Rehman's Independent Media Corporation published controversial pieces about the ISI's support and protection to Taliban.
Travel ban on Dawn journalist lifted
The travel ban imposed on Cyril Almeida was lifted by the Pakistani government. The announcement was accompanied by a meeting between information minister Pervaiz Rashid, interior minister Chaudhry Nisar Ali Khan and the representatives of the All Pakistan Newspapers Society and Council of Pakistan Newspaper Editors. Almeida had created ripples in Pakistan after he had reported rift between the civil and military leadership.
Pak army concerned over Dawn article
Pakistani Army Chief General Raheel Sharif, who presided over the meeting that was leaked to the Dawn newspaper said "participants viewed it as a breach of national security." In addition he stated that the Army's top brass also viewed the matter with serious concern. The article had exposed what appeared to be rift between the army and the government on national security matters.