Panamagate- Pak SC refuses to remove investigators probing Sharif
Panamagate- Pak SC refuses to remove investigators probing Sharif
May 30, 2017, 11:57 am
3 min read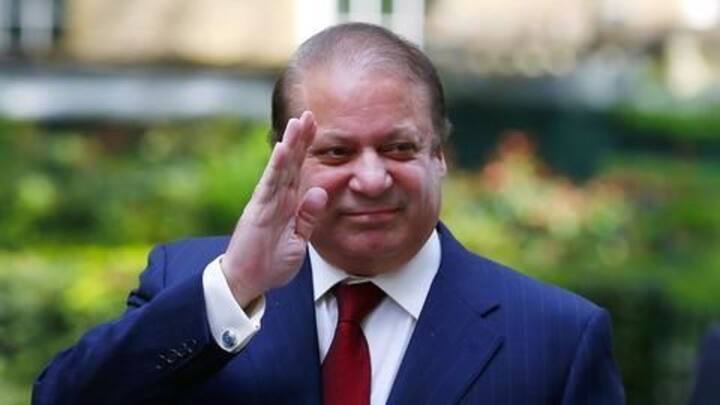 The Pakistan SC dismissed a plea by Nawaz Sharif's son Hussain Nawaz, who had requested for removal of two members of the investigation panel probing the PM's role in the Panama Papers scandal. Nawaz had contended Bilal Rasool and Amer Aziz weren't impartial in the probe; his counsel submitted they were "abusive". Dismissing the petition, judges observed the two were experts in white-collar crimes.
Panama Papers: The biggest data leak in history
'Panama Papers' are a huge, unprecedented leak of 11.5mn files from the database of Panama's Mossack Fonseca, world's fourth-largest offshore law firm. Dubbed as the biggest data "leak" in history, it revealed how Mossack Fonseca clients laundered money, dodged sanctions and avoided taxes. German newspaper Sueddeutsche Zeitung obtained the records from an unknown source and shared them with International Consortium of Investigative Journalists (ICIJ).
Rich and powerful used tax havens to hide wealth
Panama Papers dwarfed the data released by WikiLeaks in 2010. The leaked documents lifted the lid on how the rich and powerful used tax havens to hide wealth. ICIJ worked with 107 media organizations across 76 countries to analyze the files over a year.
Pak PM Nawaz Sharif and family named in documents
The German newspaper revealed links to 12 current or former heads of state and government in the data. Documents revealing Pakistani Prime Minister Nawaz Sharif and three of his four children's connections to the papers were published; Sharif initiated a high-level probe. In Nov'16, Pakistan's Supreme Court agreed to hear a case to look into the alleged hidden wealth of Sharif and his family.
Panamagate: PM Sharif's 'kidney stone diagnosis' ahead of SC verdict
A change of guard in Pakistan is speculated as Prime Minister Nawaz Sharif-led government is preparing for the Supreme Court's verdict on Panama Papers scandal. In a surprise development, Sharif was diagnosed with kidney stones, suggesting the ground is being readied for his possible departure to London or another country. Sharif's brother, Shahbaz, or Finance Minister Ishaq Dar may take over for the time-being.
Pakistani Army Chief General Qamar Javed Bajwa reportedly met with Pakistan Tehreek-e-Insaf Chairman Imran Khan last week. Analysts said the meeting could have taken place to discuss the appointment of government caretaker while PM Sharif is away for treatment.
Panamagate: SC orders JIT to probe corruption charges against Sharif
The Pakistani Supreme Court has ordered a Joint Investigation team to initiate probe proceedings against PM Nawaz Sharif over his involvement in the Panama Papers scandal. The court cited insufficient evidence to convict him or his family members outright, saying a probe was needed to ascertain facts. While Sharif will not be immediately disqualified, his sons will have to appear before the JIT.