Abu Sayyaf releases female captive
Abu Sayyaf releases female captive
Written by
Gaurav Jeyaraman
Jun 26, 2016, 07:17 pm
3 min read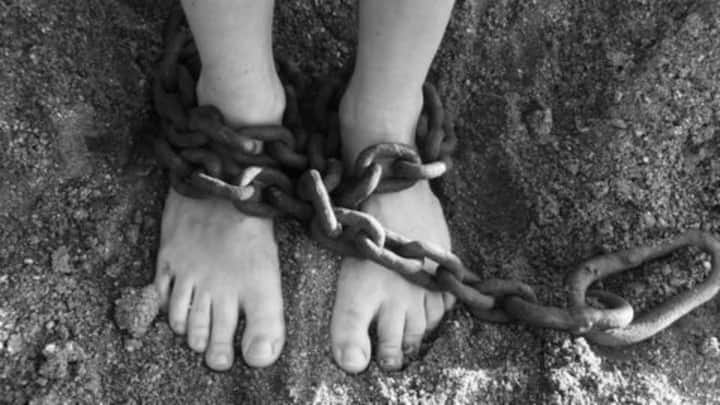 Abu Sayyaf militants who had beheaded two Canadians after taking them hostage from a resort island in the Philippines, have released a Filipina woman who they abducted too. Since the government of the Philippines has disallowed payment of ransom to terrorists, it is unclear why they released her. Officials said she was left outside the house of a politician and was undergoing medical treatment.
Abu Sayyaf is one of the smallest and most violent jihadist groups in the southern Philippines. Its name means "bearer of the sword" and it is notorious for kidnapping for ransom, and for attacks on civilians and the army. It is currently holding at least four groups of hostages - a mix of Malaysian and Indonesian workers, Western tourists and one Filipina.
Abu Sayyaf: Objective, ideology
Abu Sayyaf has its roots in the separatist insurgency in the southern Philippines, where their goal is to establish an independent state. They have pledged allegiance to Al Qaeda, but since 2015 several factions of the group have pledged allegiance to ISIS.
Foreigners abducted by gunmen in Indonesia
Two Canadians, a Norwegian and a Filipino woman were kidnapped by unidentified gunmen from an island in the southern Philippines. Philippines army Captain Alberto Caber said the four were taken at gunpoint during a raid on the Oceanview resort on Samal island by Abu Sayyaf militants. He said there were about 30 foreign tourists at the resort at the time of the raid.
Abu Sayyaf beheads Canadian hostage
Islamic militants in the Philippines beheaded 68-year-old Canadian tourist John Ridsdel, who they had been holding for months. His death was confirmed by Canadian Prime Minister Justin Trudeau, who called it "an act of cold-blooded murder." Ridsdel's body was found in Jolo CIty, 900 miles north of Samal Island, where he and three others had been kidnapped by Abu Sayyaf militants last year.
Abu Sayyaf to face "full might" of Philippines
"We have always been open to talks with those who desire peace, but those who commit atrocities can expect the full might of the state." - President Bengino Aquino.
Philippine president promises military assault against Abu Sayyaf
Philippine President Benigno Aquino vowed to launch a military assault on Abu Sayyaf Islamic militants who kidnapped and held several foreigners hostage. The comments come days after a Canadian hostage was beheaded and his head, dumped on a street on Jolo, a remote southern island in Indonesia. President Aquino said the militants' actions have "galvanized" the state to ensure justice is meted out.
Pressure on Aquino to act
The beheading of the Canadian hostage has increased pressure on Philippine President Aquino to take action, considering the Philippine presidential elections are scheduled for May 9.
Abu Sayyaf hostages make video plea
Three hostages being held by Abu Sayyaf militants in the Philippines have appeared in a video pleading for their governments to meet their captors' demands. In the video, the hostages say if the demands are not met "we will be executed like our friend John," referring to the Canadian hostage killed last month. The hostages are of Canadian, Norwegian and Philippine origin.
Abu Sayyaf beheads second Canadian hostage
The Philippine government has confirmed that a second Canadian hostage has been beheaded after a ransom payment deadline was missed. The militant group originally asked for $6.5 million in ransom per hostage to be paid by 25 April. They beheaded the first Canadian hostage on 25 April for not receiving the ransom. The Philippine government has promised to crack down on the militant group.