Saudi King arrived with 500 tonnes of luggage in Indonesia
Saudi King arrived with 500 tonnes of luggage in Indonesia
Mar 01, 2017, 08:39 pm
3 min read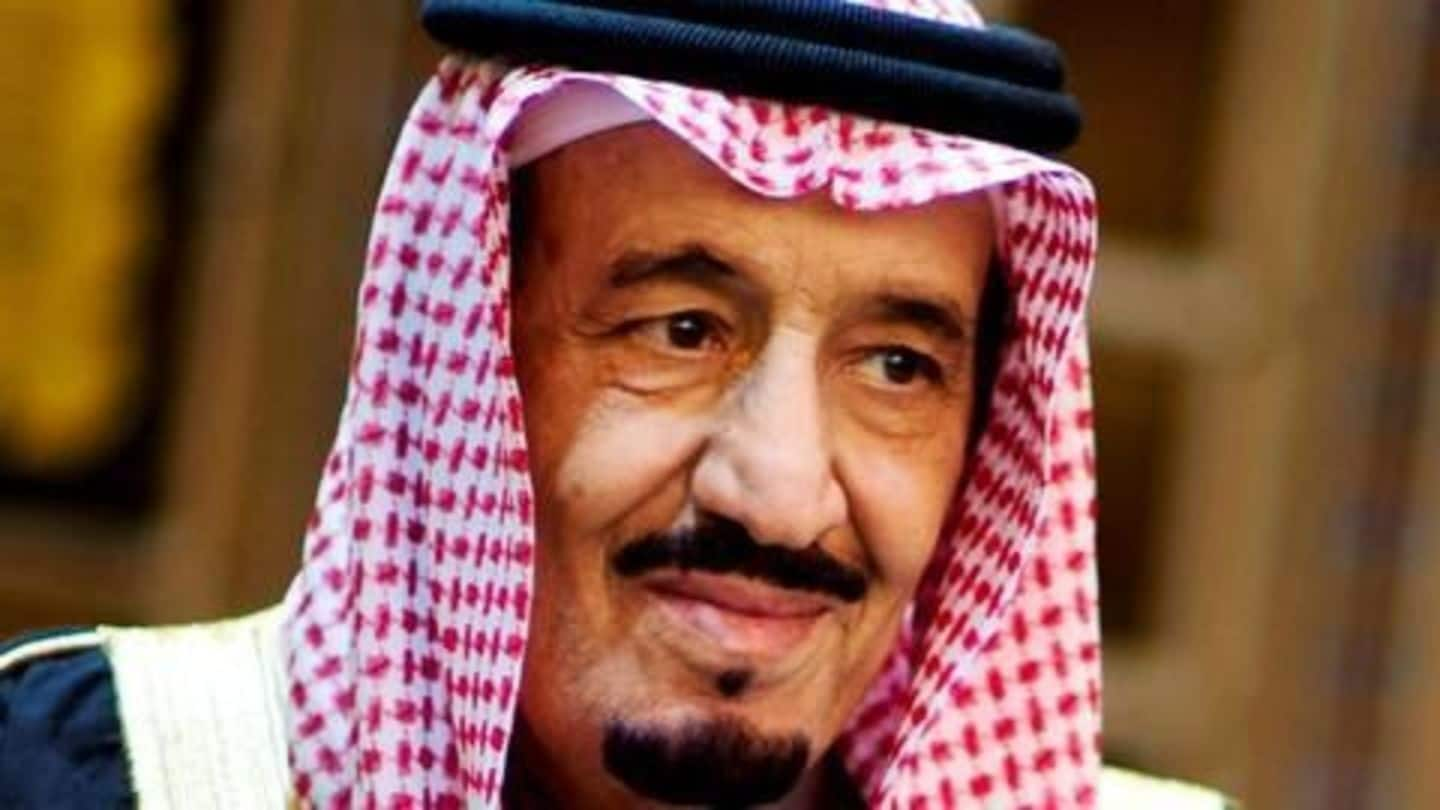 Saudi King Salman bin Abdulaziz Al Saud arrived in Indonesia today, the first visit by a Saudi King in over 47 years. He is accompanied by a 1000 member delegation of princes, ministers and businessmen, along with over 460 tonnes of equipment, including Mercedes limousines and escalators. He is scheduled to hold talks with President Joko Widodo later today.
Economic reforms in Saudi Arabia
Current monarch of Saudi Arabia, 81-year old, King Salman acceded to the throne two years ago. Since then he has overseen a comprehensive and ambitious plan of economic reforms in the country. Last year, Saudi Arabia embarked on reforms to diversify economy: 'Vision 2030' envisages expansion of non-oil focused industries, bolstering of small and medium sized businesses and nurturing diverse economic ties.
Building relations with Japan and China
Saudi Arabia and Japan have been developing economic relations between the two countries. Japanese firms are already assisting in training Saudi youth in technical skills that will allow them to replace expat workers. Last year in August, Saudi's deputy crown prince visited China along with finance and energy ministers: the two countries signed 15 agreements concerning power building, water projects, oil storage and more.
Saudi King embarks on Asian Tour for investments
Saudi Arabia's King Salman will set off on a four-week long Asian tour to promote investment opportunities in Saudi Arabia including a stake sale in Saudi giant, Aramco. The monarch is expected to tour Malaysia, Japan, Indonesia and China who are major importers of Saudi's oil. According to official sources, King Salman is travelling with a massive entourage of 1500 including 10 ministers.
Malaysia and Indonesia highlights of trip
Saudi Arabia giant, Aramco is expected to sign collaboration agreement with Malaysia state-owned Petronas for a refinery project. The Indonesian government is looking forward to the monarch's visit and expects Saudi investments to the tune of $25 billion. Currently, Aramco and Indonesia's state-owned energy company, Pertamina, are collaborating to upgrade Indonesia's largest refinery. Other proposals from Saudi Arabia include collaborating on small-medium business development.
China, Japan await King Salman
China, one of the largest consumers of Saudi Arabia's oil is expected to host King Salman for a period of four days although China and Saudi Arabia are yet to confirm visit. Japan will host the monarch for 3 days; he's the first Saudi monarch to visit since 1971. Given ongoing Japan-Saudi Arabia discussions, the Japanese are hopeful of announcing a framework of collaboration.
Saudi officials are courting Asia-based investors with a 5 percent stake in national petroleum company Aramco which is worth $2 trillion. In 2018, Saudi Arabia is considering an IPO of Aramco: it's expected to be the world's largest.