Syria chemical attack: Trump calls it "affront to humanity"
Syria chemical attack: Trump calls it "affront to humanity"
Apr 06, 2017, 10:37 am
3 min read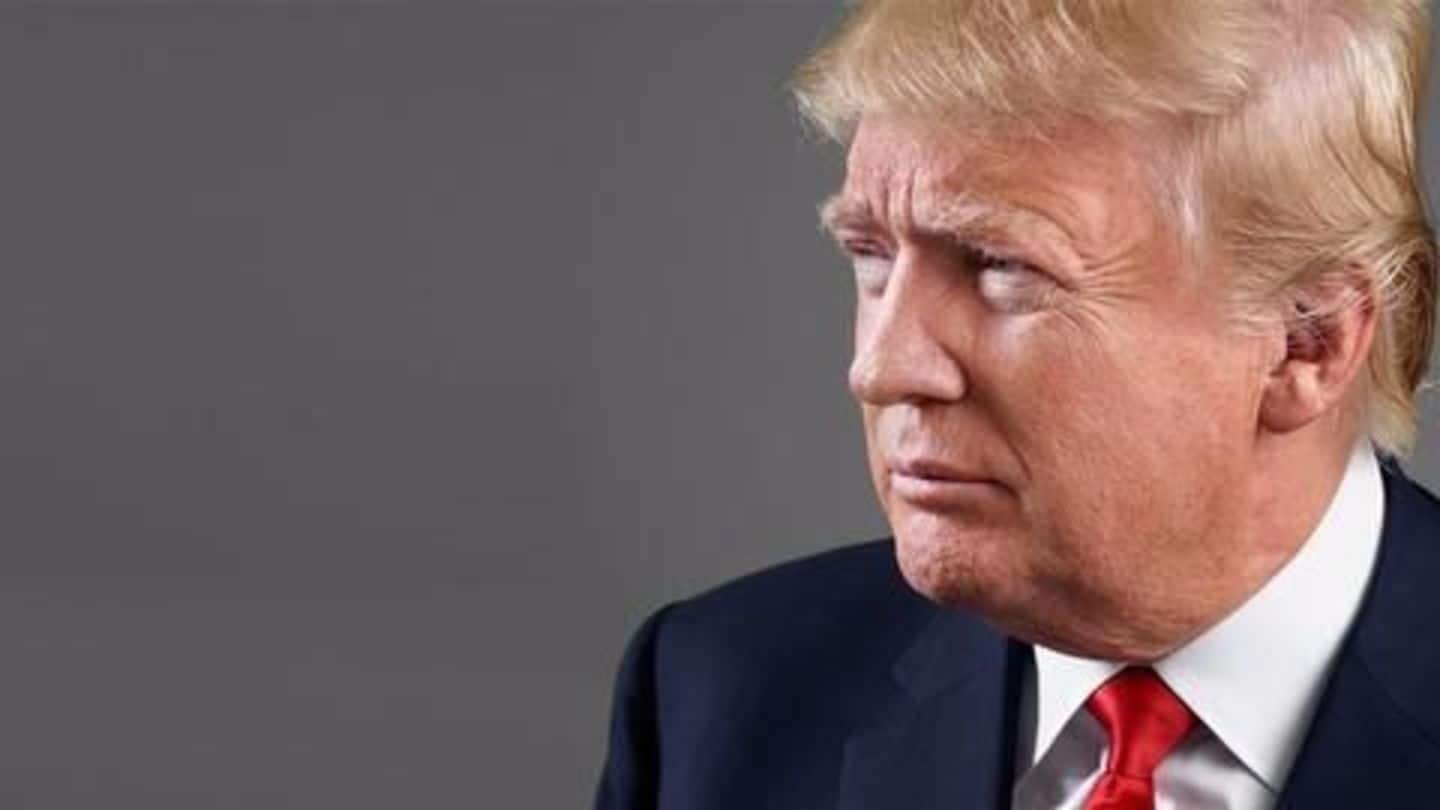 Condemning the apparent chemical attack in Syria, US President Donald Trump said, "When you kill innocent children, innocent babies, little babies... that crosses... many lines." Though he didn't mention Russia, American envoy to the UN Nikki Haley accused Moscow of covering up for Damascus. US Secretary of State Rex Tillerson also urged Russia to "think carefully" about its support for President Syrian Bashar al-Assad.
Suspected chemical weapons attack in Syria kills 70
At least 70 people were killed, including 10 children, in a suspected chemical weapons attack in Khan Sheikhoun in Syria's Idlib province. The attack was reportedly an airstrike. If confirmed, it would be one of the deadliest chemical attacks in Syria in years. The US and its allies have blamed Syrian President Bashar al-Assad's regime for the attack. Assad's military has denied the allegations.
Witnesses allege jets operated by Syrians/Russians carried out airstrikes
Witnesses said the chemical attack was conducted by Sukhoi jets operated by Russia and the Assad regime. Videos, purportedly from the scene, show residents struggling to breathe and convulsing in overcrowded hospitals and streets. Doctors claim several casualties were from asphyxiation, with foam covering their mouth. One doctor estimated around 500 people wounded and that entire families were killed.
Local doctor says deadly sarin gas could've been used
"The symptoms were pale skin, sweating, narrow or pin-eye pupils, very intense respiratory detachments. Those symptoms match the usage of sarin," an unidentified local doctor told CNN. He said tests must be conducted to confirm the use of sarin, a synthetic nerve agent.
West condemns attack, blames Assad regime
US President Donald Trump said the attack is "reprehensible and cannot be ignored." UK Foreign Secretary Boris Johnson said if proved that the attack was conducted by the Assad regime, this would constitute a war crime. Israeli PM Netanyahu said he was "shocked and outraged." US Secretary of State Rex Tillerson said Assad backers Russia and Iran, "bear great moral responsibility for these deaths."
Trump blames Obama's "weakness" for latest chemical attack
"These heinous actions by the Bashar al-Assad regime are a consequence of the past administration's weakness and irresolution," Trump said. "President Obama said in 2012 that he would establish a 'red line' against the use of chemical weapons and then did nothing."
Assad regime and Russia both blame rebels for chemical attack
The Syrian government has in a statement "categorically rejected" allegations that it was responsible for the attack. It blamed the rebels, accusing them of fabricating the attack to wrongly implicate the Syrian government. Russia said the chemical agents were released when a Syrian airstrike struck a rebel arsenal. It said the rebels were running a factory to produce chemical weapons for use in Iraq.
UN Security Council to hold emergency talks over attack
The UN Security Council will be holding emergency talks following the suspected chemical weapons attack. The meeting was called by France and UK amid growing international outrage over the attack. The UN envoy for Syria Staffan de Mistura said the attack was "horrific" and called for a "clear identification of responsibilities and accountability" for it.